Stanley Zir
Their hate stops here with U.S.: The campaign begins

Authored by Stanley Zir & David M. Brodsky

By
Stanley Zir
October 24, 2018
This week, the
New York Times'
Peter Baker compared President Trump's advocacy of "nationalism," to the historical use of that term by Nazi supporters. His rant is the latest from a long line of accusers, continually piling on the epithets, "Nazi," "white supremacist," "racist," "misogynist," and the list goes on. Baker went on to critique the use of the term,
America First
, associating it with the failed isolationist movement of the 1930s. While it's true that others have used
America First
for nefarious purposes, no one has used this term to bring forward America's core principles, its stance against tyranny, and the protection of that which makes America, America in the first place, until now.
Just look at President Trump's treatment of China, Iran, and North Korea, his steady support for Israel and his open stance against anti-Semitism, and his preoccupation with raising wages and employment opportunities for minorities domestically. These are not the actions of someone for whom
America First
carries a racist meaning. These are not the policies adopted by one to whom nationalism has authoritarian connotations. The question naturally arises, how did it get to the point where those who embrace racism against Caucasians – and against independent-thinking African-Americans, and other minorities – and who stand against the freedom of capitalism, and who embrace Orwellian groupthink, get to self-label as liberty's defenders,
"social justice warriors
," while those of us who support President Trump's stand for the Constitutional principles on which this country was founded are branded and torn down as Nazis and white supremacists?
It got to this point because those who represented us allowed this propaganda to flourish in our schools for decades, in our media, and in the halls of Congress itself. In an attempt not to offend the offenders of freedom, they allowed political correctness to take over the national discourse. They mistakenly believed that they had to compromise our core Constitutional values, to preserve our Republic by working with those whose only wish is to tear it down. In working to make peace with the people on the other side of the aisle – people who are openly at war against our Constitution – their intent may have been to save our system, but the result was that they made a deal with the devil. Then along came President Trump, ripped up the contract, and now the devil – and his disciples – want their due.
This week, with this latest accusation against our president ringing in our ears, we realized that, with the approach of the November midterm election, we can no longer afford to delay our campaign. Therefore, we are proceeding with this pre-launch of the
Their Hate Stops Here with U.S.
campaign.
The goal of our campaign is to provide a rallying point for Jews and non-Jews who are dedicated to ending the scourge of anti-Semitism by confronting any policy or agreement exclusively targeting the Jewish people.
Our coalition has always been unique because of its reliance on the inextricable link between the
Covenant
and the
Constitution's rule of law
, whose stance against tyranny continues to provide us the necessary guideline to gain victory in the battle against anti-Semitism, and defines our mission to make the fight against anti-Semitism every American's battle.
This fight to eradicate anti-Semitism and senseless hatred is neither a Republican nor a Democratic fight, nor is it exclusively a Jewish one. Rather, it is every American's fight, as attested to by the more than half-million Jewish military men and women who served our country fending off blatant hatred and senseless evil in the Second World War. For, anyone who believes in the American Constitution's
rule of law
that firmly establishes America's true identity and global mission to create a world free from the hate brought by tyrannical forces, by its literal definition, is a true freedom fighter. This is the connection that has to be made if we are to stop anti-Semitism in America, and around the world.
To achieve that goal – our mission – making the fight against anti-Semitism every American's fight, we knew it would be critical for all Americans to reconnect with the original mission of our Founding Fathers, which was, is, and always will be, our
eternal stance against tyranny
. From the War of Independence through the Civil War, and the wars of the 20th and 21st centuries, America has always been the defender of liberty, standing unapologetically in direct opposition to those that embrace fascism, tyranny and hatred.
When the brave, late Marine veteran Tom Pridell, attached our
Never Again is Now
Jewish star to his uniform, the essential reconnection to America's original mission was finally made, causing a seismic shift in scope of this battle. Making this reconnection gave birth to our campaign – one that can only result in victory!
Tom Pridell, a true American hero and patriot, who lost his final battle to terminal illness in 2017, stated that standing together against anti-Semitism in any form, and remaining vigilant of our Constitution's
rule of law
, and its unyielding stance against tyranny, was directly aligned to the Marines' sacred code of honor to protect the Constitution from all enemies foreign and domestic. It was his acknowledgement that this is greater than simply a Jewish fight. Making sure that our government and its leaders remain true to America's mission by standing up to tyranny – against absolute power, oppression, and hatred in any form – is the obligation of every American citizen, if our nation is to remain the leader of the free world.
Pridell knew that Jewish servicemen had fought the Nazis, just as they had fought alongside him in Vietnam, to protect our nation from the global forces of tyranny and evil – to keep the lamp of liberty lit. He saw the world hunting Jews again and chose to stand up for his Jewish brothers-in-arms. Let's take our cue from this brave American veteran who understood tyranny and oppression better than most. One has to go no further to validate his support than to acknowledge the fact that over half a million Jewish military men and women served this country battling the hatred and evil of the Axis Powers in World War II. It is as a direct result of their enormous sacrifice – side-by-side with their fellow American veterans – that fair and just governments re-emerged, liberating the world from the tyrannical and anti-Semitic governments that would have permanently stripped it of its freedom.
One would think that these liberated countries would feel an obligation of gratitude to America and her allies. Yet, many have deliberately chosen to stand arm-in-arm with terrorist regimes that spew anti-Jewish hatred, vowing to wipe Jews off the face of the Earth. How is it possible that the very nations these Jewish veterans, and their brethren, spilled their blood to help liberate would again find common cause with those for whom the spread of anti-Semitism, and the destruction of the Jewish people, is fundamental to their worldview? Moreover, how is it possible that, in America, there should be any anti-Semitism whatsoever, when a half million Jewish servicemen fought to defend our freedoms, demonstrating the essence of who we are as Americans?
As biblical and constitutional warriors, American Jews proudly stand together, the vanguard of the eternal battle against tyranny, bound by a sacred covenant to repair the world. However, first and foremost, we are American patriots who have sworn allegiance to a Constitution that demands we protect the world from the advancement of tyranny. Let us understand once and for all, Jewish people, just like all our diverse Americans, are citizens of America who willingly fight to defend it and our freedoms, here and around the world, and anyone among us who is anti-Semitic stands against the Constitution and those freedoms, and has no place in our public discourse. And it is in their names, in honor of their sacrifice, and that of the six million voices that can no longer be heard, that we say:
To every anti-Semite here and abroad, know this: we have fought for the freedoms you enjoy today and so, any one of you exhibiting any indication of anti-Semitism, know that we will not stand meekly aside and watch the encroachment of senseless hatred spewed from the mouths of the ignorant; your Jew-hatred will no longer be tolerated, especially that of those among us who brand President Trump and his supporters Nazis, while allowing anti-Semitism and racism to grow, like a cancer, within their own ranks. Your hate stops here with us!

Even though President Trump has declared that anti-Semitism must end, he and our Republican party have been unjustly branded and we must reestablish our prestige and restore the reputation of our president, in light of the Left's frequent, and false, accusations of Nazism, fascism, and white supremacy. Our campaign repudiates the absurd slander that President Trump and his supporters are Nazis or white supremacists, and therefore it is the essential element that is needed to publicly re-brand our party as the one that has consistently advocated for the rights of all people of all races!
In spite of our commitment to President Trump's oft-repeated goal of ending anti-Semitism, the president, and we, his supporters, continue to be attacked by the Left as Nazis. But, would a Nazi stand up to anti-Semitism over and over? Would a Nazi continually support the Jewish State? Would a Nazi, through these actions, honor the memories of the over half-million Jewish veterans of the US Armed Forces who fought in the Second World War? Can the veterans who wear this Jewish star on their uniforms be Nazis, when they also honor their half-million Jewish brethren? Do the veterans, Trump supporters, politicians, and Republican club members wearing this
Never Again is Now
Jewish star look like Nazis to you? How can they possibly be white supremacists, racists, or the like?
Their Hate Stops Here with U.S.
is a
Victorious America
campaign that supports President Trump's initiative to reestablish America's true identity and global mission to defeat tyranny and those that promote its hatred in all its forms. As President John F. Kennedy said in his inaugural address in 1961, "With a good conscience as our only sure reward, with history the final judge of our deeds, let us go forth to lead the land we love, asking His blessing and His help, but knowing that here on earth God's work must truly be our own." This sacred call of liberty, like the voice of God, once heard, can never be ignored. The United States' history began with our firm stance against tyranny, and it remains our mission in the world today. It is our
rule of law
that guides our battles and our policies and reminds us that each time we pledge, "One Nation under God," we answer the call, for only those who stand against tyranny stand with God.
More powerful and meaningful than anonymous petitions or short-term fame rallies is the physical presence of those who have committed themselves to putting an end to this hate. Therefore, to achieve our objective, we are building a wall that shouts to the world,
Their Hate Stops Here with U.S.!
Join with us, and place your picture on our wall, with President Trump, who declared that anti-Semitism must stop; show the world that America stands united against racism and anti-Semitism. While most walls are designed to separate antagonists, ours is a wall of unification, bringing together all who support the word of law avowing liberty and justice. What we are constructing is not a physical wall, but one where the images of people, wearing the
Never Again is Now
badge, and standing up against anti-Semitism, are the bricks and mortar displaying our universal endeavor to abolish senseless hatred. This wall will span the globe, securing an eternal fortress
Free from Hate
brought on by tyrannical forces. It is built on solidarity; an indestructible fabric of souls bound together in our humanity. We will speak not only for the six million silenced by baseless evil, but also for the millions of Jewish American veterans, and their brethren, who willingly sacrificed so much to secure our freedoms, so that history records our final victory over those who, once again, seek to bring darkness into the world.
To join our campaign, please contact victoriousamerica@yahoo.com. The movement has already started. Look at the proud faces of Holocaust survivors, servicemen, righteous Christians, Hollywood stars, and myriad others, Jews and non-Jews, who already appear on the wall. But this is just the beginning, because we now have a president, Donald Trump, who supports Israel's right to exist, recognizing its capital, Jerusalem, for the first time in history, and insists that, "Anti-Semitism must stop!"
The November 6 election is a referendum, a choice between those who support our Constitution, our nation, and our
rule of law
, and those who would destroy everything that we have fought for since the founding of our Republic. Join with us as we continue the fight against those who do not hold the Constitution as their beacon, nor respect those who fight to protect it. May God bless America, and President Donald J. Trump!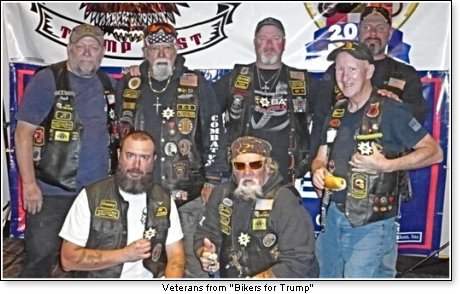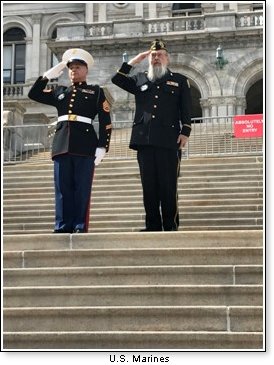 © Stanley Zir
---
The views expressed by RenewAmerica columnists are their own and do not necessarily reflect the position of RenewAmerica or its affiliates.
---