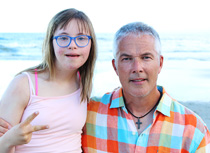 Kurt Kondrich
Prenatal feminism and the war on unborn women

By
Kurt Kondrich
August 23, 2013
During my career as a police officer I always made it a top priority to support and assist vulnerable women and children who were targeted by abuse and crime, and I worked very closely with the women's center and shelter to make sure these at risk citizens had all the help they needed to break free from violence. Any culture and society that does not protect and defend its most defenseless citizens is destined to fail and descend into darkness.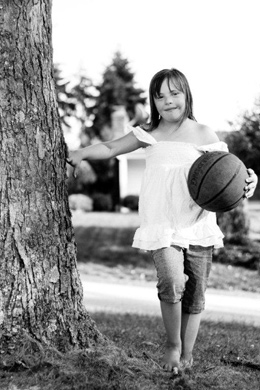 In 2003 my beautiful daughter Chloe was born with a diagnosis of Down syndrome, and I soon realized she was part of class of human beings being identified, targeted and terminated for being viewed as "defective" and "inferior" by a culture of death that has lost its ability and mandate to protect and defend its most vulnerable people. It was then I realized I was a "Prenatal Feminist" who needed to expose the "War on Unborn Women." A "Feminist" is defined as "a person who advocates equal rights for women," and there are cultures that see females as inferior and intentionally identify, target and eliminate unborn women. What could possibly be a more egregious attack on equal rights for women? Where is the outcry and reporting from the mainstream media and news outlets on this discreet and purposeful genocide, and the silence is very alarming. War can be defined as "active hostility or contention," and intentionally singling out and destroying an unborn child because she is a woman would lead anyone to believe that there is a "War on unborn women."
Besides being an amazing women my daughter Chloe is also a member of a class of awesome human beings who have Down syndrome, and currently 90%+ of these individuals are prenatally viewed as "defective" and targeted and eradicated. The fact that Chloe is a woman with Down syndrome drives me even harder to be an active and vocal "Prenatal Feminist" focused on stopping the "War on Unborn Women!"
I have made it my life's mission to show the world what a priceless gift human beings (women!) like Chloe are, and rapid advances in prenatal testing will soon allow this broken culture to wage prenatal war on any person deemed "flawed" or "substandard." Please take a moment and consider the consequences for prenatal testing for Autism, ADHD, Depression, Brown Eyes, Shortness, Homosexuality, and the list goes on and on. We desperately need many more "prenatal feminist" who are willing to speak up and help end this "War on Unborn Women," and we must restore a culture of Life in this world or we will soon be surrounded by darkness we can never escape. Chloe teaches me each day that she is Light in the darkness!
John 1:5 "The light shines in the darkness, and the darkness has not overcome it."
© Kurt Kondrich
---
The views expressed by RenewAmerica columnists are their own and do not necessarily reflect the position of RenewAmerica or its affiliates.
---