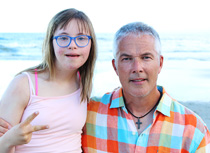 Kurt Kondrich
UN Disability Genocide Awareness

By
Kurt Kondrich
December 8, 2019
Each year during the month of December the United Nations recognizes "International Day of Persons with Disabilities" 12/3, and "International Day of Commemoration and Dignity of the Victims of the Crime of Genocide and of the Prevention of this Crime" 12/9. These are 2 critical issues that need to be recognized to ensure protection and supports are in place for individuals with disabilities and to make sure all is being done to prevent and end all forms of genocide across our world.
What the United Nations and many people fail to recognize is that there currently is a global genocide taking place against human beings diagnosed prenatally with Down syndrome. These amazing people are systematically being identified, targeted and terminated with a prenatal death sentence when they are guilty of no crimes and as a unique group of persons have brought no evil, hate or malice into the world. Iceland proudly proclaimed recently that their nation had "cured" Down syndrome by eliminating all children diagnosed prenatally, and the termination rates in other nations are very high ranging from 60–90+%.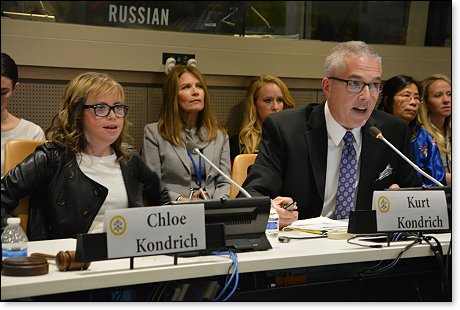 Per invitation from C-Fam (Center for Family and Human Rights) my beautiful daughter Chloe and I have spoken at the United Nations twice about this silent eugenic movement, and C-Fam is a bright Light in the darkness at the UN. We asked the diverse audience to consider this question: As prenatal testing advances "Who is next to be identified, targeted and terminated for not meeting the misguided cultural mandate for perfection?" This represents the ultimate extreme form of global discrimination, prejudice, profiling, bigotry, hate and bullying, and what will the United Nations response be when a genetic prenatal link is unlocked for Autism, Depression, ADHD, baldness, shortness, breast cancer, sexual identity, brown hair, severe acne and the list goes on and on.
A historic fact many world citizens do not realize is that the first people targeted for genocide in Germany in the 1930's were the disabled, and the secret T-4 program had individuals with disabilities labeled "life unworthy of life" and "useless eaters." The Nazi medical community would identify, target, and then terminate the "unfit" members of society, which included those with mental and physical disabilities, and this terrible genocide expanded quickly claiming the priceless lives of millions.
There is a saying that "History repeats itself," and my hope and prayer during this Christmas season of Miracles is that our deceived world awakens and ends the current Down syndrome genocide before it is too late. Dietrich Bonhoeffer stated during the horrific genocide and slaughter of World War 2 that
"Silence in the face of evil is itself evil: God will not hold us guiltless. Not to speak is to speak. Not to act is to act."
The United Nations needs to speak loudly recognizing "Disability Genocide Awareness Day" and do everything possible to unite the world community to restore a culture of global LIFE where people "Embrace don't erase" Down syndrome or any other prenatal diagnosis.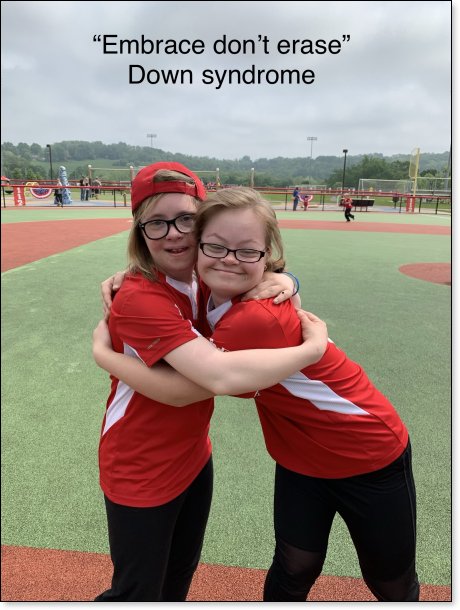 © Kurt Kondrich
---
The views expressed by RenewAmerica columnists are their own and do not necessarily reflect the position of RenewAmerica or its affiliates.
---