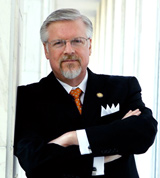 Rev. Mark H. Creech
I dare you to read this about alcohol

By
Rev. Mark H. Creech
April 30, 2017
I give no quarter to alcohol in my personal life.
Though I love and respect them, and acknowledge some of them as better followers of Jesus Christ than me, I believe my social drinking Christian friends are in error. They have been fooled, I think, by the subtle appeal to moderation; something that can scarcely be defined. Moderation for one individual can be excess for another. Moreover, alcohol by its very nature, facilitates, even pushes one toward excess with each drink taken. Body tolerance changes and more is required to achieve the desired effect. Alcohol anesthetizes the one who imbibes. It impairs and breaks down control and inhibitions.
Call me a fool. Call me outdated. Call me narrow minded. See if I give a rip!!!!!
My love for Christ, his kingdom purposes, and my profound love for my friends and brethren in the Lord, constrains me to say that by drinking you put yourself at serious risk. You put others – including those you love the most, your own family – at risk. You are no island unto yourself. You open yourself to sin, and though the wonderful grace of God may catch you if you fall, the inevitable consequences may not be forgiving.
In some ways it can be like the love of speed. I may enjoy driving my car fast, going down the highway at a high rate as often as I get the opportunity. I enjoy it! I think to myself, "I can control it. I've never been hurt or hurt anyone else." But suddenly one day what I was so certain would never be a problem for me, has left me and mine on the side of the road in life's tangled wreckage.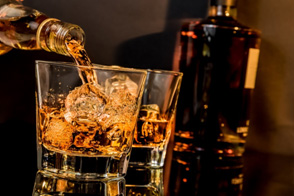 I share these words not in judgment, but with a broken heart over the inroads "drink" has made in our homes, churches, and culture.
I hate alcohol to the same degree that I love my fellowman, and that's not nearly enough.
Please spare me the arguments for drinking made from all the many controversial passages in the Bible about "wine," such as Jesus making wine at the marriage feast in Cana, or the so called health benefits of alcohol – blah, blah, blah, blah, blah. For each of these assertions there are legitimate, even powerful counter arguments.
For me it comes down to this. I will not keep a dog in my house that is apt to bite me, even tear me apart. And for similar reasons, I don't believe you should drink alcohol.
© Rev. Mark H. Creech
---
The views expressed by RenewAmerica columnists are their own and do not necessarily reflect the position of RenewAmerica or its affiliates.
---