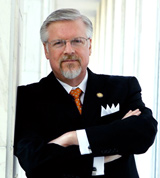 Rev. Mark H. Creech
UNCW senate faculty censures chancellor: Hope he fares better than Mike Adams

by Milton Sandberg

By
Rev. Mark H. Creech
December 12, 2020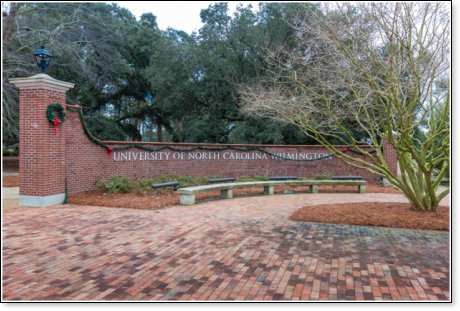 The Faculty Senate of the University of North Carolina Wilmington (UNCW) voted to censure Chancellor Jose Sartarelli on Tuesday. A censure is the worst charge that can be made against a Chancellor other than a no-confidence vote. The censure comes from ideological differences between the Chancellor and faculty, which have been simmering for months.
According to various media reports, tensions between the Chancellor and the UNCW community have been boiling since the summer of this year, when conservative Christian professor, Mike Adams, came under fire for his so-called unacceptable tweets.
Adams had garnered national attention for his successful court battle over free speech rights against the University. He was also an electrifying speaker and columnist, whose words were wrongly condemned by UNCW as vile, sexist, racist, misogynistic, homophobic, xenophobic, transphobic, etc.
Thousands signed a petition to fire Adams, who had tenure, but UNCW opted to settle with him for a half-million dollars rather than get bogged down in a protracted legal battle they weren't likely to win. Chancellor Sartarelli supported the resolution to settle and called it "less damaging to UNCW than leaving the situation unresolved," and noted it was a cost-saving action for the University.
Though somewhat a Leftist ideologue himself, Sartarelli was more reasonable than the UNCW faculty and community, who wanted Adams fired, ruined, and cast out as an academic leper. Unfortunately, they got more than they expected when Adams, obviously broken over his atrocious treatment, took his own life at home. Now, these same hate-mongering, intolerant, progressive dogmatists have set their sights on one of their own, Sartarelli.
The censure resolution against Sartarelli claims: "The Chancellor initially refused to support a global social movement supporting the liberty and human rights of black people."
WHQR, Public Media reports that during this same period, "Black Lives Matter banners hung by faculty started popping up on campus in response to the national unrest following the killing of George Floyd. When leaders of UNCW's Black Student Union asked the Chancellor in June to have the University publicly show that black lives matter, the Chancellor responded: 'It's going to be hard for me to do that because I believe all lives matter.'"
Sartarelli issued a statement, which some have said was a course correction, which said:
"To clarify where I stand, let me state again, black lives matter to me, both as a person and as a Chancellor of this great University. I fully understand this fundamental human rights issue must be acknowledged as we grapple with our complex history and present reality as a nation and a city. It has always been my hope to work together, with you, in building a more substantial and inclusive community of scholars at UNCW."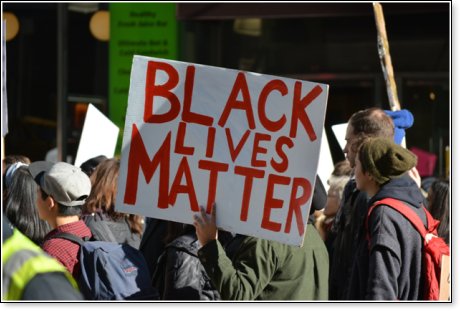 Still, this was not enough for the radicals at UNCW. They would suffer no digression of speech or passion from their mores. Thus, added to the censure resolution is the claim: "The Chancellor demonstrates a lack of empathy towards faculty, student and staff concerns about racial justice, and a lack of appreciation for the role of UNCW in strengthening democratic society."
"I beg to differ with them about their claims of 'strengthening democratic society,'" said Rev. Mark Creech, executive director of the Christian Action League. "UNCW has a reputation for failing to support speech which isn't a part of their fascist-type doctrines of social conformity."
"I would suggest that they view the typical American as a source of unhealthy opinion, which must be quashed, and coerced into line," added Creech. He continued:
"Such institutions of higher learning are no longer market places of ideas, but cesspools of indoctrination. These people cover their meanness with saccharine sweet statements about cultural diversity. Don't you believe them! As the Sartarelli situation demonstrates, they'll eat their own. I think any Christian parent could be making a terrible mistake in sending their child there. I realize there is Christian liberty in such matters, but I fear, generally speaking, the faculty of these colleges will likely make a pagan brute of your child rather than a scholar. They are hostile to orthodox Christianity, driven by a socialist vision, and typically immoral in practice and proclamations. They are elitists who rarely apply to themselves what they require of others. A child from a blue-collar family fresh out of Sunday School has more righteousness in his little finger than they have in their entire bodies. Gaining a degree from UNCW may get your child a good-paying job, but it may also cause them to lose of their soul."
UNCW Faculty Senate President, Nathan Grove, told Port City Daily that if Sartarelli doesn't improve in a manner sufficient to them, then he thinks "it's completely legitimate" for the Senate to consider the motion of a "no-confidence vote."
One should hope Sartarelli would fare better than Mike Adams.
© Rev. Mark H. Creech
---
The views expressed by RenewAmerica columnists are their own and do not necessarily reflect the position of RenewAmerica or its affiliates.
---