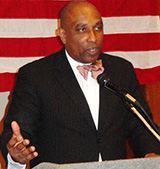 Ellis Washington
DOD's war against the framers and conservative ideas

By
Ellis Washington
February 7, 2014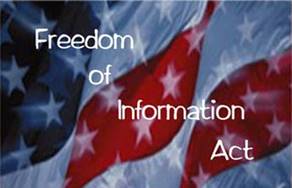 Historical Background of FOIA
The Freedom of Information Act (FOIA), 5 U.S.C. § 552, is a federal freedom of information law that sanctions the full or restricted disclosure of previously unreleased information and documents controlled by the United States government. The Act outlines agency records subject to disclosure, defines mandatory disclosure procedures and grants nine exemptions to the statute. It was originally signed into law on July 4, 1966 by President Lyndon B. Johnson (despite his doubts that certain sensitive government documents if released to the public might jeopardize national security), and went into effect the following year.
With the continuing tension on both constitutional and social grounds against American citizens and the slippery slope of government encroachment against fundamental, individual rights, since the mid-1960s an increasing number of American citizens thought it was necessary for government information to be made available to the public in the name of keeping government accountable to We the People, thus FOIA was enacted by Congress.
Nevertheless, due to the sensitive nature of many government documents and private interests, others, notably President Lyndon B. Johnson, believed that certain types of government information should remain secret. Therefore, Congress attempted to enact a Freedom of Information Act in 1966 that would efficiently manage requests for government records, consistent with the idea that the people have the "right to know" about them.
However, FOIA has had a bumpy road for not all subsequent amendments to FOIA have moved toward We the People like Nixon's Privacy Act of 1974 which additionally covered government documents chronicling or surveilling individuals. For every amendment to FOIA that strengthened the right of the people over the government, the reverse has occurred threefold against the people and openness as in George W. Bush's 2001 Executive Order limiting the FOIA of presidential record access to five years (12 for some records) to Obama's Executive Order No. 13526 giving government the unilateral, retroactive power to classify certain specific types of information relevant to national security
after
it has been requested; to Obama's 2010 repeal of FOIA amendments in the Wall Street Reform Act (a.k.a. the Dodd-Frank Wall Street Reform and Consumer Protection Act) which shielded the Securities and Exchange Commission (SEC) from requests under FOIA. Didn't this type of government/business collusion lead to the 2007 Wall Street financial collapse and recession in the first place?
Conversely, it is in the exemptions to solicitation of information under these acts that complications and problems often occur.
DOD's War against the Framers, Conservatives and Conservative Ideas
In Aug. 2013 Judicial Watch, a non-partisan judicial and government watchdog organization
announced in a press release
that it has
obtained educational materials
from the Department of Defense (DOD) document asserting that American Colonists fighting British tyranny during the American Revolution (1775-83) i.e., Washington, Franklin, Jefferson, Adams, Madison, Mason, etc., were members of an "extremist movement" representing conservative organizations as "hate groups" and advising students to be aware that "many extremists will talk of individual liberties, states' rights, and how to make the world a better place." The documents repeatedly refers to the Southern Poverty Law Center (SPLC), a partisan leftist organization, as a primary authority for classifying "hate groups."
Judicial Watch obtained the documents in a response to a Freedom of Information Act request (FOIA) filed on April 8, 2013. The FOIA requested "Any and all records concerning, regarding, or related to the preparation and presentation of training materials on hate groups or hate crimes distributed or used by the Air Force." Incorporated in the 133 pages of documents including PowerPoint slides and lesson plans provided by the Air Force is a January 2013
Defense Equal Opportunity Management Institute
"student guide" entitled "Extremism." The document includes the bold heading "for training purposes only" and "do not use on the job." Highlights include:
In April 2013, after a
terrorist shooting at the Family Research Council (FRC) headquarters
that occurred in August 2012, Judicial Watch filed multiple FOIA requests to discover what, if any, connection SPLC's classifying of hate groups had on government agencies.
On its website
, the SPLC has depicted the FRC as a "hate group," and skillfully conflated this group with other such mainstream Christian conservative organizations as the American Family Association, Concerned Women for America, and Coral Ridge Ministries as equally "extremist" conservative groups. At the time of the shooting, FRC president Tony Perkins accused the SPLC of sparking the shooting, saying the shooter "was given a license to shoot ... by organizations like the Southern Poverty Law Center."
Though the document released by Judicial Watch was obtained from the Air Force, its ultimate origin was at a DOD office and is, therefore likely to have been applied in other agency components within all U.S. military departments. Judicial Watch president Tom Fitton's analysis of DOD documents expose a prevailing, venal hostility against conservatives and conservative views and concluded with this important statement:
The Obama administration has a nasty habit of equating basic conservative values with terrorism. And now, in a document full of claptrap, its Defense Department suggests that the Founding Fathers, and many conservative Americans, would not be welcome in today's military. And it is striking that some the language in this new document echoes the IRS targeting language of conservative and Tea Party investigations. After reviewing this document, one can't help but worry for the future and morale of our nation's armed forces.

Conclusion
In conclusion, We the People must exert constant vigilance over government by exposing such federal intra-agency corruption as the DOD document slandering of conservatives and conservative views as "extremist." Indeed this was the original intent of the FOIA statute when Congress passed it and LBJ signed it on July 4, 1966, America's 190th birthday, for without this important legislation we may have never learned that the Department of Defense, our chief military agency which controls all branches of the U.S. military, had been so shamefully politicized to characterize and slander conservative, Christian and patriotic organizations in American as "extremists" simply because those conservative political views differed from the leftist/progressive views of President Barack Obama and his administrative and agency heads of DOD. Partisan politics does not engender the good faith and trust of the American people especially when used at the agency level because they possess such sweeping powers over the individual which must be held in check.
In the history of American politics, the concept of FOIA isn't new. Indeed over 200 years ago President Thomas Jefferson indirectly gave a pretext for FOIA, "When the people fear the government there is tyranny, when the government fears the people there is liberty." Beyond the DOD scandal of characterizing America's Founding Fathers and today's Republican Party and conservatives as "extremists," I'm certain that Judicial Watch and other watchdog groups are even now submitting multiple FOIA requests to discover the extent that the Obama administration has engaged in other Machiavellian and Alinsky-type acts against their political enemies. For example, in the 2012 election the Obama administration used the IRS to attack conservative, Christian, Jewish and Tea Party organizations, thus preventing their 501(C)(4) non-profit applications for approval, and more importantly effectively prohibiting their First Amendment right to organize on behalf of the Republican Party which in effect diluted the Republican vote.
On these issues, what about using FOIA to find out the real truth about the Fast-and-Furious gun running scandal where the ATF policy of sending and tracking assault weapons into Mexico caused the death of two AFT agents and hundreds of innocent Mexican citizens. Also, FOIA requests are doubtlessly being made regarding the Benghazi terrorist attack on Sept. 11, 2012 leading to the torture, rape and deaths of four American citizens including Libyan Amb. Chris Stevens?
Despite the fact that the history of FOIA has had mixed results, yet I believe with an aggressive and robust use of FOIA by We the People, perhaps one day the federal and state governments will heed Jefferson's admonition and learn to fear the people so that liberty, truth, natural law, morality and openness can once again flourish throughout America.
---
Book Notice
Please purchase my latest opus dedicated to that Conservative Colossus, Supreme Court Justice Clarence Thomas. Here are the latest two new volumes from my ongoing historical series –
THE PROGRESSIVE REVOLUTION: History of Liberal Fascism through the Ages
(University Press of America, 2015):
Please circulate
this flyer
to all your email contacts & Facebook/Twitter followers who may be interested in purchasing this opus which will serve as a ready apologetic against the rampant Marxist-Progressive propaganda taught in America's public schools, colleges, universities, graduate schools, and law schools. Thanks in advance to all my friends, associates and colleagues for your invaluable support! Law and History Blog:
www.EllisWashingtonReport.com
---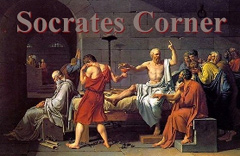 Invitation for manuscripts
I am starting a new a program on
my blog
dedicated to giving young conservatives (ages 14-35) a regular place to display and publish their ideas called
Socrates Corner.
If you know of any young person who wants to publish their ideas on any subject, have them send their essay manuscripts to my email at ewashington@wnd.com.
© Ellis Washington
---
The views expressed by RenewAmerica columnists are their own and do not necessarily reflect the position of RenewAmerica or its affiliates.
---