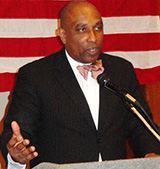 Ellis Washington
Professor Arthur Labrew and the myth of the American Dream

By
Ellis Washington
February 17, 2015
*N.B.: I just received the tragic news from his family that Professor Arthur R. Labrew died this morning, Feb. 19, 2015, of a heart attack. Will post his funeral arrangements on my Facebook page as soon as they become available.
...[T]he hypocrisy of the American Dream – that if one works hard enough, that in this country you can become whatever you want to be. That American Dream is a cynical myth. The American Dream of reality is that one can become whatever you want to be... IF you believe in these three existential ideas: Evolution, Socialism, Progressivism, AND have powerful people, connected people, rich people of the same worldview in high places to pave the way for your success. That's the Real American Dream.
~ Ellis Washington,
Open Letter to the Detroit Economic Club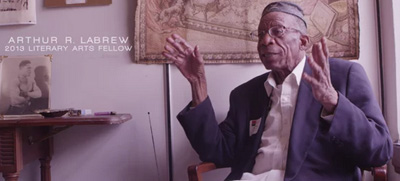 Prologue: Letter to the American Black Journal
Dear Host Stephen Henderson & the American Black Journal:
I always enjoy watching your Sunday morning show,
American Black Journal
(formerly "Detroit Black Journal") which I have done for many decades, but I just wonder when will ABJ include Black intellectuals born, raised and educated in Detroit like me who have other worldviews that will bring Detroit (and America) out of the chains of Socialism Slavery? – ideas like conservatism, Capitalism, Natural Law, Natural Rights, and Originalism. When will the American Black Journal promote Black intellectuals
in Detroit
who can speak with passion, historically and eloquently to a new generation of disillusioned, dream-differed Detroit Black adults and children
that there is indeed another way
against the prevailing Welfare Socialism, Liberal and Progressive worldviews that have plagued and deconstructed Detroit and America since the Wilson administration?
It's not taught in the public schools that President Woodrow Wilson (1913-21) – a former President of Princeton University, but of ill-liberal mind, fascist temperament; a truly virulently racist administration, who in one of his first official executive acts,
President Woodrow Wilson promptly fired every Black person who worked for the federal government
(thus betraying Black America and Dr. W.E.B. Dubois, who treacherously got out the Black vote in vain for the Democrat Party in return for a political patronage position which thankfully he never received). One-party rule has crippled Detroit, particularly since the death of that last truly great Republican Mayor Albert Eugene Cobo (1950-57); thus collectively we've failed to rise above Democrat Socialist Party hegemony. Surely by now, Mr. Henderson, you must realize that in 2015 not all Black people think alike, right?
Here is my latest essay on this subject to bring local, national and international attention regarding the common hypocrisy and popular myth of the so-called "American Dream" and to bring needed attention to the historical plight of how Detroit has devolved into our existential economic abyss since the late 1950s, while providing proven tactics and substantive strategies to bring Detroit back to her formal glory as "The Paris of America" (
circa
1912) through conservative principles like Natural Law and Natural Rights of America's constitutional Framers and Supply-side economics of the legendary economist and University of Chicago Professor Milton Friedman, Black conservative economists: Dr. Thomas Sowell, Dr. Walter Williams, and President Ronald Reagan.
To the Detroit Economic Club: I thank you for promptly acknowledging my initial essay ) –
An Open Letter to the Detroit Economic Club
published last week which I have since revised and made minor syntax corrections and I trust that you will widely circulate this essential essay to all of your membership, but particularly to all the youth who tragically know very little about America's original constitutional philosophy and jurisprudence (Natural Law, Natural Rights, Higher Law) and America's original economic philosophy (Adam Smith's Capitalism)
.
Professor Arthur Labrew (1950-2015): 65 years waiting for the American Dream
To the Detroit Opera House: For far too long Detroit has ignored one of its greatest home-born treasures,
Professor Arthur R. Labrew (b. 1930 – Feb. 19, 2015)
, historian extraordinaire, concert pianist, professor, my history and languages teacher and intellectual mentor who so elevated my cognitive worldview that in only a year under his tutelage Professor Labrew got me a full scholarship to Harvard's Graduate School in 1988 (the year Barack Obama came to Harvard). I consider Professor Labrew (Founder & Editor-in-Chief of the Michigan Music Research Center) – (B.A. Piano Performance, 1948, Oberlin Conservatory; M.M., Musicology, 1952, Manhattan School of Music) to be the greatest living historian in Michigan and one of the greatest music historians in America and perhaps even the world.
Since 1950 when he first entered graduate school in musicology at the Manhattan School under the eminent Medieval/Renaissance scholar, Gustave Reese, in 1952 Labrew would publish of his two-volume master's dissertation on the little known Renaissance composer Metre Jan (which for the level of intellectual detail and historical innovation, he should have been given his PhD), nevertheless, Professor Labrew has contributed 65 years of outstanding, groundbreaking and essential historical research and intellectual writings on a variety of subject matter and intellectual disciplines which in my opinion is second to none. For example, his latest works include a 5 volume
International Dictionary of Black Music and Musicians from Antiquity (1500 B.C.-1950s
) and a working manuscript on the great 18th/19th century Black violin prodigy, composer and friend of Ludwig van Beethoven,
George Polgren Bridgetower
(1778-1860), to whom Beethoven originally composed for and dedicated to his immortal
Violin Sonata No. 9 (now called the "Kreutzer Sonata"
). Professor Labrew has written that historically Beethoven's greatest violin sonata
must
be called by its rightful and original title, "The Bridgetower Sonata" – in honor of the great, unsung Black violin virtuoso who when he died in 1860 had a string quartet of instruments including not one, but two Stradivarius violins among his personal effects. (*N.B.: See Labrew's manuscript on Bridgetower for more on this subject).
If you listen to the link I've included of this masterpiece of the
'Bridgetower' Sonata
above, pay particular attention to the development section at section: 8:36-9:38, it's pure genius and is demonstrable of the excellent technique Bridgetower had to possess to impress Beethoven, a legendary curmudgeon! An excerpt of Professor Labrew's
International Dictionary
and can also be found here under
"Professor Arthur Labrew" at my website
. Since Professor Labrew was a 2013 Kresge Literary Artist Fellow, a working website of some of his other magnificent historical aesthetic works can be found at this
link
.
Epilogue: Why 'the American Dream' has always been a cynical myth?
Detroit and America has essentially ignored me for over 35 years. Detroit and America has essentially ignored Professor Arthur Labrew for over 65 years, yet why does White America who controls virtually every institution in this country always complain about there being no qualified Black people for this position... or for that position or another? That's one reason why my apologetic here exposes the hypocrisy and self-righteous myth of the American Dream. Another illustration is that here in Detroit on Sunday March 1, at 7:00 pm the Detroit Opera House is hosting a gala fundraising event for the Charles H. Wright Museum of African American History. Hosted by Grammy Award-winner Patti Austin, a choir with 75 of Detroit's finest voices, and orchestra is the capstone event for The Wright's 2015 Black History Month and celebrates the museum's 50th anniversary as it commemorates 500 years of African American history through music, song, and the spoken word.
While I and Detroit applaud such an event, here is the outrageous omission: How in God's name can the
Charles H. Wright Museum of African American History and the Detroit Opera House
(and all of its corporate sponsors) put on a musical concert covering over 500 years of musical achievement and NOT invite as a consultant Detroit's own preeminent Historian... the scholar who literally wrote the book on Black Classic Music History from Antiquity to Modern Times, Professor Arthur Labrew...? Or to at least invite him to come to the concert as an honored guest and help him sell some of his books while he can still enjoy a measure of public notice before the Grim Reaper call his name... indeed, call for us all?
How long must we wait for Justice? How long must we wait for the American Dream to paradigm shift from Myth to Reality?!
Professor Labrew is now 85 years old in his twilight years yet still must work 7 days a week, and though I and all of his friends and family pray that he lives to 100 or beyond, if any of the good people reading this essay (particularly those I've copied on the original correspondence: the university presidents, the deans, music faculty, music historians from his two alma maters, Oberlin College and the Manhattan School of Music), can send him some shine, show him some love, financial support through book purchases, monetary contributions, and real appreciation to a forgotten but Magisterial Detroit Historian, Professor Arthur Labrew, I trust that your heart will guide you. Here is his contact information:
Professor Arthur R. Labrew
Michigan Music Research Center, Inc.
220 Bagley Ave. – Suite 840
Detroit, Michigan 48226
Email: Detroitmusic1865@yahoo.com

In our discussions about what he wanted his legacy to be after he died, Professor Labrew would often quote the great Black pipe organist and Bach specialist Melville Charlton (1880-1973) who when he asked Professor Labrew to write his biography said, "I just hope History leaves me a small footprint in the sands of time."
VERITAS!
Professor Ellis Washington, J.D.
Managing and Executive Editor, Michigan Music Research Center, Inc.
---
Book Notice
Please purchase my latest opus dedicated to that Conservative Colossus, Supreme Court Justice Clarence Thomas. Here are the latest two new volumes from my ongoing historical series –
THE PROGRESSIVE REVOLUTION: History of Liberal Fascism through the Ages
(University Press of America, 2015):
Please circulate
this flyer
to all your email contacts & Facebook/Twitter followers who may be interested in purchasing this opus which will serve as a ready apologetic against the rampant Marxist-Progressive propaganda taught in America's public schools, colleges, universities, graduate schools, and law schools. Thanks in advance to all my friends, associates and colleagues for your invaluable support! Law and History Blog:
www.EllisWashingtonReport.com
---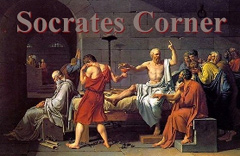 Invitation for manuscripts
I am starting a new a program on
my blog
dedicated to giving young conservatives (ages 14-35) a regular place to display and publish their ideas called
Socrates Corner.
If you know of any young person who wants to publish their ideas on any subject, have them send their essay manuscripts to my email at ewashington@wnd.com.
© Ellis Washington
---
The views expressed by RenewAmerica columnists are their own and do not necessarily reflect the position of RenewAmerica or its affiliates.
---