Marielena Montesino de Stuart
"Let me in!" The real reason President Obama was locked out of the Oval Office

By
Marielena Montesino de Stuart
March 25, 2011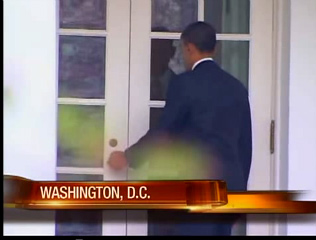 Let me in!
This is more serious than we thought.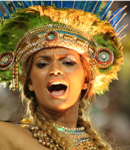 Come Samba With Me!
The White House staff made a historic decision to lock President Obama out of the Oval Office, upon his unexpected early return from a samba escapade in Brazil.
It appears that President Barack Obama's abysmal job approval ratings released on Monday, and the ongoing controversy over the attack on Libya has caught up with him — and his own staff has had enough.
What's next for the President?
Exile in the Seychelles.
Meanwhile, the staff of the Executive Office decided to put the White House to good use.
Here's an undercover report of what was taking place inside the Oval Office, and why the President couldn't get in:
http://www.youtube.com/watch?v=ef1znNdZA1k
---
CLICK to read the complete Approval Index History on President Obama, by the RASMUSSEN REPORT
© Marielena Montesino de Stuart
---
The views expressed by RenewAmerica columnists are their own and do not necessarily reflect the position of RenewAmerica or its affiliates.
---