Marielena Montesino de Stuart
A letter of courage to the women of America

By
Marielena Montesino de Stuart
October 29, 2012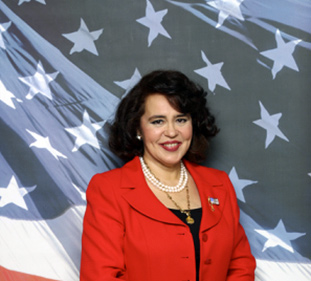 As our nation moves closer to the momentous decision of electing the next President of the United States, I consider the situation of the American women's vote (at this time divided almost right down the middle) to be of grave concern for the future of this nation.
American women voters lent incredible support (56%) to Barack Hussein Obama in 2008 — and today approximately 50% continue to support, or contemplate supporting, Obama again. This collaborationist attitude towards Obama's policies is helping lead our nation into a socialist abyss.
History narrates the innumerable ways in which women have helped save nations from destructive forces. American women are part of this great history. Today, our nation is under attack by internal and external forces, which are guided by materialistic atheism. In the ideological spectrum, these are forces which stand aggressively against our founding values and Natural Law — in other words, the cradle of American greatness.
There is an impossible coexistence between liberal or moderate thought, and our American founding values. I firmly believe that American women are being called to defend these values, with courage.
There is also an impossible coexistence between the nature of a woman, and the nature of a socialist state. To ignore this is to become your own greatest adversary. Some may contest this in theory — while ignoring the crippling and costly results that socialism brings to women and to the family.
I am a proud American citizen — born in Cuba and raised, tragically under Fidel Castro's Communist regime. I am deeply concerned about the future of America — the nation that saved my life from Communism. I am also deeply concerned about the latitude that so many American women have given for so long to the growing malignancies that have erupted from within and that are destroying America — instead of denouncing the misery and calamities that await under Socialism, a system that is disarticulating and vilifying this great nation.
America stands surrounded by a world that has descended into social, political, and economic chaos. As such, it is fitting that I convoke all American women to prepare the way for helping save our nation, based on the commandments of God and the Natural Law. This is not a question of exercising a few sparse and restrained projects. It is a question of true and profound restoration.
It is also fitting that I share the following thoughts by José Martí (1853-1895) — Cuban statesman, poet, and journalist — who became the symbol of Cuba's struggle for independence from Spain and is known as the Apostle of Cuban Independence.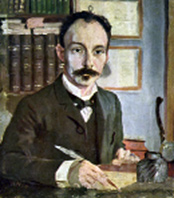 "
The struggles waged by nations are weak only when they lack support in the hearts of their women. But when women are moved and lend help, when women — who are by nature calm and controlled — give encouragement and applause, when virtuous and knowledgeable women grace the endeavor with their sweet love, then it is invincible
."
I remain sincerely,
Marielena Montesino de Stuart
CourageforAmerica.com
October 27, 2012
_____________________
JOIN "The Perfect Conservative Storm" — NOW on FACEBOOK and TWITTER!
and by subscribing to
CourageforAmerica.com
... because the battle continues — and you are in it with me!


© Marielena Montesino de Stuart
---
The views expressed by RenewAmerica columnists are their own and do not necessarily reflect the position of RenewAmerica or its affiliates.
---