Marielena Montesino de Stuart
The European Union's love affair with Cuba

A Valentine's Day special

By
Marielena Montesino de Stuart
February 14, 2014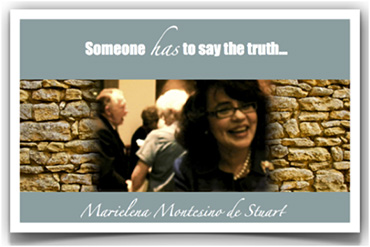 In spite of a vibrant conservative movement in countries like France and Spain – the European Union, and its socialist autocrats, continue to increase their shameless economic engagement with the despotic Castro Communist regime in Cuba.
Androulla Vassiliou, who hails from Cyprus, is the EU's Commissioner for Education, Culture, Multilingualism and Youth. After meeting with Cuba's Foreign Minister, Bruno Rodríguez, Androulla expressed her hopes that an opening of EU negotiations on a new political agreement and "dialogue" with Cuba, will inspire Obama to do the same.
Androulla is obviously a dedicated socialist who along with her colleagues will continue to advance the EU's "progressive" agenda – with reckless disregard for the 55 years of Communist torture that the Cuban people have endured.
Socialism survives through relationships being forged with totalitarian states, like Cuba and China, until a massive chain of oppression is constructed. Socialists navigate under the banner of "Sustainable Development" – and they are choking the rights of citizens in every region of the world – with the guidance of the United Nations.
This is why regional governance is so important in socialism. In fact, Germany's Foreign Minister, Frank-Walter Steinmeier, recently confirmed this when he stated that political parties are a threat to peace in Europe. Ah... yes, and all the "progressive intellectuals" in Europe will surely throw their academic expertise behind the dissemination of such a brilliant idea for peace!
Meanwhile, Androulla's Mediterranean neighbors to the west, the Greeks, are experiencing a tragedy of hunger and poverty, as well as moral and cultural deterioration – after their leaders sold Greece to socialism, for the good of the collective – and lost their sovereignty along the way.
Androulla's own country of Cyprus is a European Union welfare state – with prostitutes in old Nicosia who are better trained to run the country than the Cypriot government.
Socialists are merchants of misery and lies – and they will not stop until totalitarianism envelops the globe with a One World government. Europe is leading the way in this effort. But in order to accomplish their objectives they need all the participants they can get – and Castro is delighted to join them.
These proposed negotiations and dialogue with Castro will lead to the stripping of the farcical "common position" of the EU countries towards Cuba – which claims to impose human rights and democracy conditions on improved economic relations. This is laughable! The entire world vacations in Cuba and does business with its Communist government!
Ultimately, Androulla, Frank-Walter and their socialist friends in the EU, will reaffirm Fidel Castro, not as the Marxist murderer that he is – but as the
comandante
of their dreams.
Someone has to say the truth...
+++
Please CLICK HERE for important copyright terms and conditions, including instructions on quoting excerpts.
Please click HERE for Reference Section and to submit a comment.
© Marielena Montesino de Stuart
---
The views expressed by RenewAmerica columnists are their own and do not necessarily reflect the position of RenewAmerica or its affiliates.
---