Rev. Austin Miles
A man called Glesty--an unlikely suspect

By
Rev. Austin Miles
March 23, 2015
SAN DIEG0, CA (3/21/15) Glesty Waters, an auto mechanic, could be called a good ole boy. He is a home-spun man who loves his family, our country, and God. He is friendly, helpful and transparent. One can trust what he says, and
, the most unlikely murder suspect anyone could ever even imagine
.
Everybody who knew and knows him including his wife Donna and his two sons, and those who work with him, shook their heads in disbelief as this absurdity came out.
But this decent man was arrested and thrown into prison
accused of being The Green River Killer
in 1989. What? The Green River Killer murdered dozens of prostitutes and runaways in Washington State. Further investigations showed that the number of those he killed was more like 85.
Glesty, who was facing foreclosure on his home, short-sold it and bought a mobile home with the money he received, and planned to go to San Diego to pay his storage bill and bring his belongings back home in Coos Bay, Oregon.
Glesty heard a voice saying
, "Do Not Go to San Diego!"
He figured that was a warning of perhaps an earthquake or other kind of disaster. But he felt he must go to settle that bill and retrieve his belongings which included priceless family photos. His father and mother lived there.
While in San Diego, his car broke down with transmission problems. He stopped and got out to fix it. A police car immediately pulled up beside him. Even though he was totally cooperative and open, the cop asked what he was doing there and then ordered him out of the car to have a photo taken of him. Why did they need his photo? Glesty was backed up against a garage door, his picture taken, the police officer took his driver's license information and left.
Glesty was bewildered. This made no sense. It was learned later that the cop stated on his report that
Glesty matched the description of the Green River kille
r. For the record, Glesty does NOT match the description of the actual
killer, Gary Ridgway
, who years later confessed.
Nothing further came from the incident. He fixed his transmission and was happy to drive back home to Coos Bay. A couple days later, Glesty thought of that voice warning him not to go to San Diego which came to nothing. Little did he know.
A couple of weeks later, waiting for an appointment for auto repair, he was having coffee with a friend who had a business next to his. As they were talking, a car pulled up and two men in suits got out and approached him.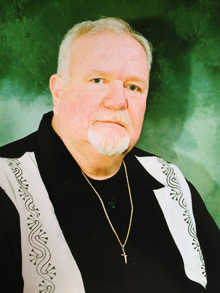 They asked him if he was Glesty Waters and he confirmed that he was. The men introduced themselves as Detectives John Lusardi and Henderson and asked him to take a ride with them to the police station. When he asked why, they said they would explain at the police station.
Ushered into a small room one detective took off his gun and holster, put it on the table in front of Glesty, then handed him a piece of paper and told him to read it.
It was an arrest warrant from San Diego
stating that he was accused of murder. Glesty was then told that his photo (that the cop in San Diego took) was picked out of a number of others by a woman named Helen Troy.
After a long interrogation and a lie detector test THAT HE PASSED, the detective stated that he still was not sure if Glesty was telling the truth. With that, Glesty was handcuffed, loaded into a car and taken to jail to await extradition to San Diego. He was thronged by reporters and TV cameras. The news was on it.
On the plane, he was un-cuffed. A flight attendant came by, saw him, recognized him from all the TV news clips that were airing every 15 minutes, and yelled to the detectives that they should never allow this guy to not be handcuffed. The cuffs were put back on him.
In San Diego he was
immediately put in solitary confinement
. His trial consisted of false evidence, false witnesses and refusal to investigate certain people who could have shown and sworn to his innocence
. But the district attorney was set on a conviction, guilty or not.
While Glesty was in prison he cried out to God: Why me? The Lord answered:
I gave you a warning NOT to go to San Diego
. Perhaps we all should keep a sharper ear toward God's warnings.
The D.A. tried to persuade Glesty to do a plea deal, to confess to the crime to get a lighter sentence. Otherwise, he was told
, he faced the gas chamber.
Talk about intimidation.
Glesty refused, saying he would not confess to something he absolutely did not do. That was the same offer to me in a totally concocted case by an ambitious D.A. in Northern California. That particular D.A.,
Gary Yancey,
hurt many innocent and productive citizens including
County Supervisor Gail Bishop,
whose life was wrecked thanks to his political ambitions. She actually did spend time in prison, something she has never gotten over. You can read about my own case by going to:
http://www.renewamerica.com/columns/miles/150128
After Glesty spent 495 days in prison, which was a living hell, a judge did take an appeal and reduced the sentence to 5 years probation and set him free.
California law seems to be particularly corrupt, with Communist judges that are more than eager to put people away, especially if they are conservative and believe in God.
But here is the truth and reason
why such atrocities take place in the legal system
. A District Attorney gets a government grant
for every person brought in and prosecuted. If the person is convicted, this brings an additional larger grant. Even if the suspect makes a plea deal another grant is given. This is what pays the salary of D.A.s, his or her staff and their office furniture.
This is a wretched system
that MUST be corrected. Too many innocent lives have been ruined because of this government financial system that rewards with generous grants when someone can be declared a defendant, destroying their lives.
Now it is time for you to meet Glesty Waters
. After seeing and hearing this, you can better make up your minds as to his guilt or innocence. We go for the latter. The link to Glesty's testimony is:
https://www.youtube.com/watch?v=ALdEhdtXMyw&feature=youtu.be
To get the word out about our corrupt legal system, please put this on all social media
. Fellow Journalists
, please pick up on this. Another way is to book Glesty for a speaking engagement so we can become better educated and help bring this to Congress and the Senate to change this
scandalous
profiteering from convictions program.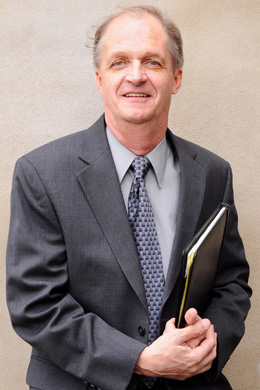 Helen Trautman , CEO of Results Unlimited
, a Speakers Bureau in Pittsburgh, exclusively represents Glesty Waters and Mike Kiger, of Missing, Inc. who is very familiar with this case, has greatly helped and is now the spokesperson for Glesty. Ms. Trautman can be contacted at:
helen@ resultsunlimiteduniversal.com
We
must
spread the word everywhere we can. Glesty just wants to get his good name back
. We must demand that the district attorneys and police make a public apology to Mr. Waters
.
And it is also to be noted that in order to mislead the public into believing that the legal system is fair, The Contra Costa County office of The District Attorney has recently created a
Conviction Integrity Committee.
Really? Then perhaps my own false conviction would be reversed.
That turned out to be a total deception to
create the illusion
that the D.A. is not only fair but he is upholding the law to protect citizens.
Residue of a Bull!
All of these false convictions and kangaroo courts advance legal careers and brings in a lot of money and notoriety. They did nothing to right this manufactured case against me. Here is a bit of counsel:
Thou Shalt NOT bare false witness:
St. Matthew 19:18. (emphasis mine)
Lawyers, judges, police officers and especially District Attorneys
, please take note and check out these references
, if you dare
, which also state the penalties that are all
in The Bible:
Exodus 20:1; Deuteronomy 5:20 and 19:16; Psalms 27:12; Proverbs: 6:19; 12:17 and 19:5 and 21:28; St. Matthew 15:19; 19:18 and 26:59; St. Mark 14:56; Acts: 6:13 and 1 Corinthians 15:15.
All the political success and fortune that you have hurt people to achieve will mean nothing when you approach the
White Throne Judgment
. Then you will know what terror really is like. By then it will be too late. We hope you will all be wearing asbestos underwear when that time comes.
FINAL NOTE:
For more information, get Glesty's book,
Wrongly Accused The Glesty Waters Story
, which is available at Amazon, Barnes and Noble and all bookstores. If not in stock they will order it for you.
Photo Captions: (1) cover of Glesty's book: 2) Glesty Walters: 3) Michael Kriger of Missing Inc.

Photo Credits: All Personal Photos.
© Rev. Austin Miles
---
The views expressed by RenewAmerica columnists are their own and do not necessarily reflect the position of RenewAmerica or its affiliates.
---