Paul A. Byrne, M.D.
Was death of Charlie Gard hastened?

By
Paul A. Byrne, M.D.
August 14, 2017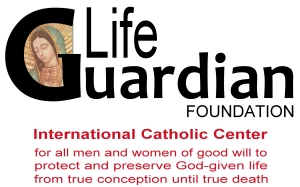 Doctors and nurses protect and preserve life. Anything that does not protect and preserve life cannot rightly be called medical treatment and care. Much is written about end of life but not distinguished from ENDING life.
Charlie Gard is a baby who was discussed at the kitchen table, restaurant, supermarket, and in ethical/bioethical writings. Charlie Gard's condition was diagnosed as mitochondrial DNA depletion syndrome, which resulted in decreased muscle activity and movement. Charlie Gard had a breathing tube put into his windpipe which was connected to a ventilator months before his situation was publicized. When a patient is on a ventilator with breathing tube in his windpipe [via the mouth or nose (endotracheal tube – ET tube) for about two weeks, it is factual that a tracheostomy ought to be done. This was not done for Charlie. At that point, the die was cast for Charlie to be on an endotracheal tube in an intensive care unit (ICU) for the rest of his life. The rest of the time and efforts that were spent legally were useless because the doctors never intended to treat Charlie in a way that he could go home. Why would anyone believe that the doctors would change their position when it was court time?
Who should make decisions for Charlie since he is an infant? His parents, who wanted Charlie to live as long as Charlie could live. Tracheostomy was not done, thus someone is responsible for making this decision not to do a tracheostomy.
Parents went to court seeking legal support for continued treatment of Charlie. Known or not known to parents (and most everyone reading, seeing or hearing about Charlie), a tracheostomy was necessary to get Charlie out of the ICU. A doctor trained to do a tracheostomy was necessary. However, was such doctor even consulted? Even if they were consulted, their response was not publicized.
When the decision was made by the American consulting neurologist not to use an experimental medication, the Court supported the Great Ormond Street Hospital (GOSH) physicians to remove the ventilator and the endotracheal tube. No one, with or without mitochondrial DNA depletion syndrome, after being on a ventilator for 8 months would be expected to survive abrupt stoppage of the ventilator and removal of the endotracheal tube, especially without a tracheostomy. Thus, the doctors established months earlier when a tracheostomy was omitted, that they never intended to allow Charlie to be out of the ICU. Hospice finalized and executed removal of the ET tube and stopped the ventilator. Charlie was dead shortly after the ET tube and ventilator were removed.
The issue of the ventilator being an ordinary or extraordinary means of treatment was discussed in the writings about Charlie. The ventilator did not involve any great burden for Charlie or anyone else. Donations were reported to be more than a million euros. Thus, the ventilator was not excessively burdensome or too expensive. This teaching of Pope Pius XII is quoted often: "Normally one is held to use only ordinary means . . . that is to say, means that do not involve any grave burden for oneself or another." From the same document, the teaching that is often left out is, "On the other hand, one is not forbidden to take more than the strictly necessary steps to preserve life and health, as long as he does not fail in some more serious duty." Charlie's parents, however, were forbidden from taking Charlie out of the ICU to their home. The wishes and directions of Charlie's parents never had a chance.
In the consideration of ordinary/extraordinary means, the understanding of the words is of paramount importance. Over many years as medicine improved in its ability to treat patients with more successful and less painful procedures, the use of the terms remained quite unchanged. Moralists are quoted who lived before pain was controllable. St. Augustine wrote about a hemorrhoid operation using four strong men to hold the patient immobile as the operation was performed. The pain was noted as the patient suffered the operation. During the Civil War, the primitive state of medical practice contributed to many deaths and many more with injuries. The analysis of ordinary/ extraordinary means received its description from those times and the available pain relief.
Now, warnings are given lest treatment of patients would cause patients to live longer because of what some say are overzealous and beyond reasonable limits. Relief of pain and treatments are far advanced during modern times.
Considerations of ordinary and extraordinary means require understanding the person being treated and the means utilized to treat in accord with the quality and the sanctity of life. Ordinary treatments and care that protect and preserve life without being too burdensome, too expensive, or too whatever that are not beyond the capability of the ordinary person are obligatory. Think of what care an infant requires to live; that is what any person regardless of age, illness or disability should be entitled to as ordinary means.
When a person has an extraordinary illness and there is an extraordinary treatment available and the patient desires to be treated to live longer, even if cure seems not to be possible, the patient's desire for the treatment is instruction for the physician to get on with the treatment.
Life, Life Support and Death
, available from American Life League, includes: "No one should be deprived of basic care, including food and water, suitable bedding, an optimal thermal environment, an unobstructed airway, exits for stool and urine, and effective treatments, medications, procedures and operations. A hospital exists to diagnose and treat ill patients. While not every illness can be cured, every patient must be cared for. The object is always to provide the best medical care to the whole person, physically, mentally, emotionally and spiritually. To purposefully expedite death by omission or commission violates a fundamental principle of medicine: "First, do no harm." Recognizing that every patient must be cared for, a hospital cooperates with other facilities and services as well as the patient's family to deliver the best care possible to the patient.
"Decisions to use or not to use a particular medical evaluation, treatment, medication, procedure or operation are considered from the patient's perspective in light of the ability, skill and availability of physicians, nurses and medical personnel. Many articles have been written and much discussion has occurred about what constitutes means that are labeled as "ordinary" or "extraordinary." Ordinary treatments and care are done to protect, to aid, and to heal. When the person has an extraordinary illness, extraordinary treatments that are available and effective are done to preserve life and to enhance the quality and sanctity of life.
"The chief thing for a man's life is water and bread, and clothing, and a house to cover shame" (
Ecclus.
29:27). Ordinary means include any evaluation, treatment, medication, procedure and operation that protect and preserve life. They include provision of water, food, suitable bedding, an optimal thermal environment, an unobstructed airway, exits for stool and urine and effective treatments, medications, procedures and operations. Those that are available and will protect and preserve life ought to be desired by the patient and provided by the physician and medical personnel. Medical personnel have an obligation to use such means in the treatment of the patient. To use ordinary means carries out the obligation to maintain existence, and to preserve the ability to fulfill duties to self, family, civil government and to God.
"Using ordinary means shows respect for the rights to life, liberty and the pursuit of happiness, as set forth in the Declaration of Independence:
We hold these truths to be self-evident, that all men are created equal, that they are endowed by their Creator with certain unalienable Rights, that among these are Life, Liberty and the pursuit of Happiness. – That to secure these rights, Governments are instituted among Men, deriving their just powers from the consent of the governed.

"Liberty is the inalienable right of every person. The origin of the word, liberty, is from the Latin,
liberum arbitrium.
This is translated as "mastery over desires." Liberty is the right to safeguard life and thus guarantee the ability to pursue one's destiny to do good and avoid evil. Accordingly, when the means touch on a person's liberty, their denial could infringe his inalienable rights. The patient lies at the heart of every medical procedure.
"When it comes to deciding whether a particular medical means is "ordinary," the key is an honest and realistic assessment of whether, 'according to circumstances of persons, place, times, and culture,' the means 'do not involve any grave burden for oneself or another.' Honesty and reality require that we recognize that what was beyond ordinary in a past, less affluent society, is very ordinary today. What was beyond financial capability in the past is now often available through insurance, government resources and charity. Travel to available medical treatment and care is now readily obtainable. Medications and procedures now exist to help eliminate the painful and debilitating side effects of treatments for serious illnesses and diseases.
"Unfortunately, patients' medical decision-making today is being clouded by error and confusion in the assessment of "ordinary." Patients are allowed to reject otherwise ordinary treatment and care because their lives are considered burdensome; "burdensome treatment" has become "burdensome life" with the result of shortening life, hastening death. When a patient's life is considered burdensome, everything is open to interpretation as beyond ordinary, even water and nourishment.
"The ventilator, commonly but less properly called a respirator, is a device that is used to move air with oxygen into a patient. Ventilation is movement of air, while respiration is the exchange of oxygen and carbon dioxide. This exchange occurs in the lungs, as well as in the living tissues throughout the body via circulation. The living lungs and chest wall store energy during inhalation that is used to move air with carbon dioxide out of the patient during exhalation. Ventilation and respiration are essential requirements for life on earth to continue. When these are supported using a ventilator, such use protects and preserves life. Often a ventilator is life-saving and life-supporting. When the use of a ventilator allows a patient to be more comfortable, it should be continued. When a patient is dependent on a ventilator for life on earth to continue, the ventilator ought to be continued. Treatment with an endotracheal tube and ventilator outside an ICU (e.g., hospital ward, long-term care facility, or even home) requires a tracheostomy. [A few edits of original have been inserted by Paul A. Byrne, M.D.into this paragraph.]
"In order to avoid immoral and erroneous medical decision-making, concentration ought to be on protecting and preserving life as long as God wills. Such focus should promote clear, honest, realistic and moral determinations about the proper use of medical treatments and care." Was this made available to Charlie Gard by doctors responsible for his treatment and care?
© Paul A. Byrne, M.D.
---
The views expressed by RenewAmerica columnists are their own and do not necessarily reflect the position of RenewAmerica or its affiliates.
---