Ronald R. Cherry
Making me sick

By
Ronald R. Cherry
March 23, 2020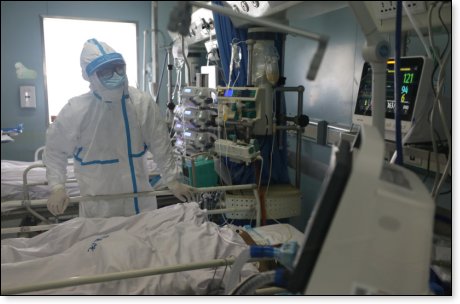 Our Federal health authorities will be conducting controlled clinical trials of
Chloroquine
and
Hydroxychloroquine
, but have not yet officially recommended their use for the American COVID-19 epidemic; that is not true in
China
, South Korea, other Asian countries, and in
Europe
, where it is officially recommended by government protocol.
Chloroquine and Hydroxychloroquine
are considered safe drugs with vast clinical experience. Like almost all other drugs their potential side effects make a fairly long list, but are still considered safe overall. Known hypersensitivity,
long Q-T syndrome
, history of ventricular arrhythmias, severe CHF, and significant hepatic impairment appear to be the main cautions or contraindications. Retinal toxicity may occur after
years
of prolonged administration, with an overall risk of
less than 1%
with usual doses. Combining Hydroxychloroquine with
Azithromycin
has demonstrated more rapid clearance of SARS-CoV-2 from the respiratory tract in comparison to Hydroxychloroquine alone, but should not be used if the Q-T interval is long on the EKG. Chloroquine appears to be safe in
pregnancy
, particularly when a physician determines that the life-saving benefits to the mother outweigh a small risk to the developing fetus. Chloroquine is considered safe for the infant during
breastfeeding
.
The American Centers for Disease Control and Prevention (
CDC
) has warned us that our physicians, nurses and hospitals may be overwhelmed by the COVID-19 epidemic.
"CDC expects that widespread transmission of COVID-19 in the United States will occur. In the coming months, most of the U.S. population will be exposed to this virus. Widespread transmission of COVID-19 could translate into large numbers of people needing medical care at the same time... Public health and healthcare systems may become overloaded, with elevated rates of hospitalizations and deaths. Other critical infrastructure, such as law enforcement, emergency medical services, and sectors of the transportation industry may also be affected. Healthcare providers and hospitals may be overwhelmed."
This is what an overwhelmed hospital looks like in Italy where the mortality rate for confirmed cases is over 10%:
The COVID-19 epidemic
is increasing
exponentially
in the United States, yet our Federal health authorities have not approved Chloroquine or Hydroxychloroquine, possibly because of
media fearmongering
. Our health authorities are not yet satisfied that these drugs are effective or safe, yet so many other nations have determined exactly that. The low (1%) mortality rate in South Korea is likely explained by their extensive use of these drugs. The question should arise in any rational mind, is it safe not to prescribe? Is it wise to error on the side of risk or the side of safety? Approving drugs for particular medical conditions requires time consuming controlled clinical studies, but we don't have time, so based on foreign experience and their official governmental recommendations for these drugs, and our current knowledge regarding safety, our Federal health authorities must immediately approve Chloroquine & Hydroxychloroquine for the COVID-19 epidemic on a provisional basis, and immediately acquire a massive quantity for distribution to every American hospital. The FDA can revise their recommendations for the use of these drugs, if necessary, after they have satisfied themselves with proper clinical trials.
Which is more dangerous, the use of a drug with known possible side effects, but
proven overall safety
, or the proven risk of COVID-19 which, untreated, may well overwhelm the American healthcare system?
It's already happening
:
"Since last week, he's been running ventilators for the sickest COVID-19 patients. Many are relatively young, in their 40s and 50s, and have minimal, if any, preexisting conditions in their charts. He is overwhelmed, stunned by the manifestation of the infection, both its speed and intensity. The ICU where he works has essentially become a coronavirus unit. He estimates that his hospital has admitted dozens of confirmed or presumptive coronavirus patients. About a third have ended up on ventilators. His hospital had not prepared for this volume before the virus first appeared. One physician had tried to raise alarms, asking about negative pressure rooms and ventilators. Most staff concluded that he was overreacting."

"It first struck me how different it was when I saw my first coronavirus patient go bad. I was like, Holy shit, this is not the flu. Watching this relatively young guy, gasping for air, pink frothy secretions coming out of his tube and out of his mouth. The ventilator should have been doing the work of breathing but he was still gasping for air, moving his mouth, moving his body, struggling."
With a 2% mortality rate we could end up with 6 million American deaths and untold human suffering, and far higher if our mortality rate is that of
Italy
, where those over a certain age are left to die. That our medical leaders have not already come to their senses is making me sick.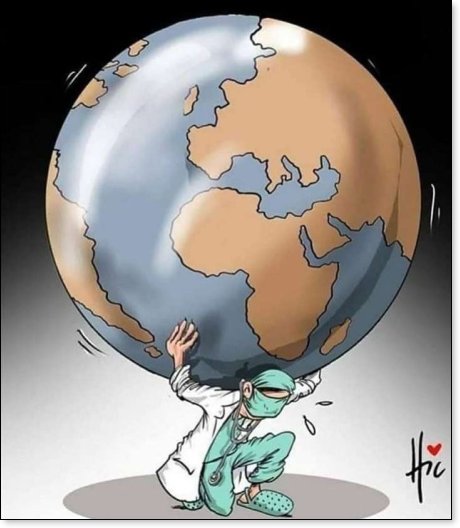 Armed with Chloroquine, Hydroxychloroquine and newer medication, and armed with our knowledge, experience, skill and courage, I believe, for American Medicine, this will be "our finest hour."
Ronald R. Cherry, MD, FCCP
© Ronald R. Cherry
---
The views expressed by RenewAmerica columnists are their own and do not necessarily reflect the position of RenewAmerica or its affiliates.
---