Don Cobb
How insane are you?

By
Don Cobb
January 22, 2013
One of the core components to successful addiction recovery has to do with learning to stay in the moment...and for good reason. I don't think most people are even aware when they
aren't
in The Moment, or how frequently we tend to 'go away.' Five minutes ago or five minutes from now simply does not exist. We can't get there from where we stand, lie or sit. Even one second ago and one second from now are just fantasy worlds that we can only imagine. We cannot get to one second ago, cannot visit one second ago and certainly cannot live one second ago. That doesn't stop us from spending time there in our heads, however. These are imaginary places, the future and the past, which are figments of our imagination and sometimes glimpses of our memories.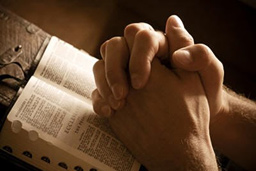 In order to ponder five minutes from now, I have to leave the safety of Reality and abandon The Moment, literally abandon my very Life, so to speak, and enter a dream world where I'm imagining either the future or the past. When I do that, no longer am I
completely
conscious and aware of what is going on around me nor am I even present, as the seconds click off, one by one, and my Life rolls on without me while I languish in those mysterious and imaginary places that my mind conjures up for me. I/we slip into 'automatic pilot' mode, going through the motions, appearing to be alive but really, lost in a dream world.
Even the look on a person's face, when they are future tripping or contemplating some time past, is almost comical, for they aren't really with us while they're busy inside their head. We've all done it; in fact we all do it, probably daily. That we entertain imaginary places in our minds is not what makes us insane. It is while
we are in
those pretend places that insanity comes into play. We answer questions without thinking. We sometimes don't hear those who are standing or sitting right next to us. We are not
present
when we are in our heads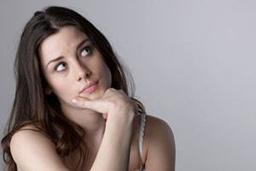 To suggest to someone else that they might want to leave their life for a few moments and trade it for an imaginary place in their mind would likely be met with odd looks and bewilderment. Who on Earth in their right minds would do that? Aside from alcoholics and drug addicts, I mean, who would trade Reality for an imaginary place, even for a few minutes? Pretty insane notion, isn't it?
So how insane are you? Yes, I mean you. Are you personally offended by the implication and flat-out accusation that you're insane, because that is what I'm asking you. I'm not asking
if
you're insane; I'm asking you
how insane
you are. It's not a matter of opinion. It's a matter of fact that you are insane, and so am I from time to time, whenever we choose to leave Reality in favor of a given dream world. We share that affliction because we all do what I've described above, some more frequently than others.
We are all guilty of spending time in a dream world, and abandoning Reality completely for the time being. "Checking out," if you will. Reality can be elusive. I'm not talking about mental illness or for mentally ill people. I'm talking about you...and me...and the rest of us here above ground on this planet. Staying in the present can be such a challenge sometimes, due explicitly to one of our organs: the brain. Yes, I'm serious.
Here is the worst part: We only commune with God when we are in The Moment. That is what prayer does for us – it mires us in The Moment, anchors us in Reality where we find God. We cannot talk with God even five seconds from now or five seconds ago, let alone yesterday or tomorrow or next week, wherever it is that our minds take us in our concern or worry about the future or past. It isn't that God isn't there, five seconds ago or five seconds from now; it's that we cannot get there to meet Him there. It's important to recognize that distinction: No matter how concerned we are with tomorrow or yesterday, we cannot ever see those places, even when referring to the 'yesterday' of places where we've already been.
We only meet God in The Moment, where Reality is. That is why the Bible tells us several times to "Pray always" (
Luke 21:36
;
1 Thessalonians 5:16
). Incessant prayer keeps in The Moment, where our lives are clicking off, one second at a time. Anything other than 'in The Moment' is simply not Reality.
I've always had a particularly active mind. That's my way of saying that I've always thought too much, so much, in fact, that I told my mom I was concerned about it when I was 16 and she took me to a psychiatrist who told me "Be glad you think too much. Most people don't think enough." Had she (that Mom, sending a boy to a woman psychiatrist! LOL She didn't know that men understand boys better than women – no harm done, though. Mom meant well.) been a pray-er, she likely would have given me better advice, I suspect, and taught me the value of being in The Moment rather than being in my head.
So for those of us who give ourselves permission to spend time in our heads, either pondering the future or pontificating mentally about the past, I'm sorry, but it's accurate to ask "How insane are you?" because it's insane to intentionally leave Reality in favor of some imaginary place, even for a moment. Oh, I get it, how fun it can be. Heck, the flood of emotions, the drama – woooooHOO! Not always fun, but it's definitely an adventure up there!
Imagine however, how frequently we probably miss His nudges because we aren't even in our bodies, but are lost in the dream world of our minds. And imagine how much faster His plans
for
us (
Jeremiah 29:11
) might come to fruition if we simply made it our goal to stay in the present with Him. Even worse, imagine how slowly His plans for us have developed over time because of the prompts and nudges
we missed
while we were lost in our heads. All I know is that since I learned to pray at 36 years of age, my life has ROCKED in ways I had only dreamed of. I don't want to even imagine where I might be today, or how many people I might be helping, if I had learned to pray and to pay attention to the Lord's leading at age 16, or better yet, even younger.
Not only that, but most of the worrisome things we ponder never come to fruition anyway. What's done is done. There is no changing the past, and so, there is no reason to spend much time reflecting on it. Learn from it and move on; get back into The Present. And the imaginations of our future rarely materialize either, except that the actions that we take
in The Moment
can definitely impact and influence what might lie ahead, articularly when we are following our instincts and leading from the Lord. Furthermore, Jesus told us
not to worry
(Matthew 6:25). You'll see why when you read what He said.
Life happens in The Moment, in the here and now, and it ONLY happens now...and now...and now. It does not happen even one second from now or a second ago, nor does it happen yesterday or tomorrow. Were we all to become conscious of this tendency of ours to abandon Life and escape into our minds, albeit oftentimes unintentionally, we would all be better off for it. For when we walk with God we are privy to His leading and prompts. The only time we are capable of hearing His direction and guidance is when we are in The Moment. In fact, that's why, I've been told, it's called "the present," because it is such a gift.
All things considered, anything less is simply insane. So, how insane are you?
© Don Cobb
---
The views expressed by RenewAmerica columnists are their own and do not necessarily reflect the position of RenewAmerica or its affiliates.
---