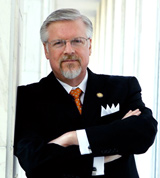 Rev. Mark H. Creech
A rough day at the legislature

By
Rev. Mark H. Creech
March 29, 2015
Wednesday, March 25th, was a rough day for me at the North Carolina Legislative Building. A bill for the legalization of medical marijuana was up for consideration in one of the House Judiciary Committees, and the pro-cannabis forces filled nearly every seat in the room.
There was heart-wrenching testimony from eighteen of the bill's proponents. They testified of debilitating diseases from which they or a family member suffered. Each of them said marijuana had helped them with their symptoms and they implored Representatives to legalize the drug in North Carolina for medicinal use.
Proponents were also angry – very angry at times. Much of that anger was directed at me because I've been at the center of the opposition to proposals for medicinal marijuana in the Tar Heel state since they were first introduced in 2009. When the Committee Chairman called on me to speak, one of the medical marijuana supporters jumped up from his seat and interrupted the proceedings with a bogus claim that I wasn't on the speakers list. The Sergeant-at-Arms had to intervene and insisted the man be seated and quiet.
After the meeting, Rep. Dean Arp (R-Union) who made the motion for an unfavorable report that killed the measure was assaulted by one of its supporters in the hallway. The Sergeant- at-Arms felt that for the sake of safety it would be prudent to provide me with an escort out of the meeting room and a short distance out of harm's way, which he did.
Three Christian organizations opposed the legislation, The Christian Action League of North Carolina, The North Carolina Values Coalition and The North Carolina Family Policy Council. During testimony, a number of medicinal marijuana advocates either alluded to the three groups with chiding words or directly accused them of providing disinformation. More than one looked my way as they touted their belief that marijuana was medicine and said quite demonstrably, "And I'm a Christian too!"
I wish that I could say such hostility never bothers me when standing for the truth, but even so it's still painful. Just the thought that someone is angry with me over some perceived wrong is at no time easy for me. Nevertheless, I am committed to never letting it deter me.
A doctor often has to inflict discomfort, even agony, to preserve health. A true friend in life is not necessarily someone who will tell you what you want to hear, but instead someone who will tell you what you need to hear – someone who is willing to suffer your wrath if it's in your best interest.
One unfortunate and erroneous perception by proponents that became apparent during testimony on the legislation, was that Christians who oppose medical marijuana are without compassion, and, therefore, most unChristian in their actions.
This is simply untrue.
I explained during my testimony that I had served as a pastor for twenty years before taking my current position as executive director of the Christian Action League. I've seen sickness, terrible pain, and terminal illnesses – people suffering so badly they would do almost anything for relief.
I and my fellow Christian colleagues who oppose medical marijuana for North Carolina genuinely care about the affliction of others. The Christian faith is deeply concerned about these things. Still, the same Christ who commanded compassion also commanded we be wise.
We don't determine medicine according to the political winds of the day. Medicine is not something to be decided at the ballot box or by a Judiciary Committee in the state's legislature. The issue of medical marijuana must even go further than sympathy for the tormented who desperately claim they need help from cannabis. In this country, the procedure we have traditionally used, much to our benefit, is that we require a proposed curative go through the rigorous testing and research of the scientific process.
William J. Bennet and Robert A. White write in their new book, "Going to Pot":
"Medicine, like disease, is serious business. Its recognition, use, deployment, and method of delivery should not be determined by popular demand. We do that with no other medical treatment, not even over-the-counter non-prescription drugs." [1]

The authors then go on to cite Drs. Samuel Wilkinson and Deepak Cyril D'Souza of the Yale School of Medicine from the May 2014
Journal of the American Medical Association,
which reads:
"If marijuana is to be used for medical purposes, it should be subjected to the same evidence-based review and regulatory oversight as other medications prescribed by physicians. Potentially therapeutic compounds of marijuana should be purified and tested in randomized, double-blind, placebo and active-controlled clinical trials. Toward this end, the federal government should actively support research examining marijuana's potentially therapeutic compounds. These compounds should be approved by the FDA (not by popular vote or state legislature), produced according to good manufacturing practice standards, distributed by regulated pharmacies, and dispensed via a conventional and safe route of administration (such as oral pills or inhaled vaporization). Otherwise, states are essentially legalizing recreational marijuana but forcing physicians to act as gatekeepers for those who wish to obtain it." [2]

Just as I told the committee, the concept of medicinal marijuana essentially violates every sensibility of the way people in this country have believed medication ought to be approved and dispensed. Testimonials are not science. Emotions and compassion don't trump wisdom.
Lastly, if I've heard it once, it seems I've heard it a thousand times, both during the state Judiciary Committee meeting, as well as a thousand other occasions. Marijuana advocates, whether for purposes of medicine or recreation, quote to ad-nauseam, Genesis 1:29:
"And God said, 'Behold, I have given you every plant yielding seed that is on the face of the earth, and every tree with seed in its fruit.'"

The verse is used as a pretext to justify the use of marijuana, smoked or otherwise.
Yet the context of the verse actually has nothing to do with marijuana – nothing. In fact, the text when quoted in its entirety also includes the sentence, "You shall have them for food."
The immediate application is that in the beginning God created plant life as food for both man and beast. In the original creation it wasn't intended that either man or animals eat flesh. According to Genesis 9:3, this changed after the Flood of Noah and meat was included.
Nevertheless, even a broader interpretation of Genesis 1:29 that also embraces plant life as medicines, as well as other uses, must be interpreted in the light of Genesis 1:26, which says God gave mankind dominion over his creation. Sadly, such dominion can and often is abused.
For instance, the opium poppy is a globe-shaped seed pod that is a remarkably beautiful flower. Extensive research has determined it has positive qualities that can be used for medicine, but to use it as heroin is an abuse of God's creation. Many plants have toxins, but when combined with other ingredients produce good things. The point is that by giving man dominion, God made him steward over plant life and required that he utilize such earthly resources with good judgment.
Kevin Sabet in "Reefer Sanity" succinctly describes the problem with so-called medicinal marijuana:
In no other realm of medicine is 'smoking' considered to be therapeutic. In fact, smoking any drug is a problem because there is no way to standardize the dose. Other "delivery systems," for instance, edibles and beverages, have similar problems. That is why no modern medicine is smoked and the FDA has never approved smoking as a safe delivery system. [3]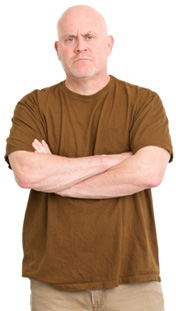 Consequentially, such use of the marijuana plant would appear to be an abuse of God's creation – a slippery slope that exacerbates the abuse of drugs in an already drug saturated society – something we're beginning to see developing in states that have legalized marijuana as medicine.
The Judiciary Committee unanimously voted down the medical marijuana proposal for North Carolina. However, for the proponents who obviously were seething with anger at the results of the vote and abhorred the Christian groups that vigorously opposed it; allow me to paraphrase a quote by Abraham Lincoln in our defense:
"We are not bound to win, but we are bound to be true. We are not bound to succeed, but we are bound to live up to what light we have."

Resources:
[1] Bennett, William J., and Robert A. White.
Going to Pot: Why the Rush to Legalize Marijuana Is Harming America
. N.p.: n.p., n.d. Print. Pg. 68
[2] Ibid
[3] Sabet-Sharghi, Kevin A.
Reefer Sanity: Seven Great Myths about Marijuana
. New York, NY: Beaufort, 2013. Print. Pg. 64
© Rev. Mark H. Creech
---
The views expressed by RenewAmerica columnists are their own and do not necessarily reflect the position of RenewAmerica or its affiliates.
---