Tom DeWeese
Agenda 21: Cancel Culture on a worldwide scale

By
Tom DeWeese
September 16, 2021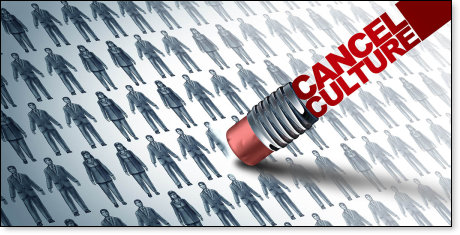 Below is an article by an associate of Tom DeWeese at the American Policy Center, Kathleen Marquardt, the Center's vice president.
Since 1992, we, at American Policy Center have been pointing out that one of the major goals of Agenda21/Sustainable Development is to reduce the human population by over 90%. Yet many laugh and call us conspiracy theorists. What I don't understand about this statement is that we had been hearing for decades that the world is overpopulated; that we will run out of space and room for everyone; that we can't feed so many. At the same time that we were reading Paul Ehrlich's Population Bomb and Population Explosion and the Club of Rome's The Limits to Growth, America was being called the breadbasket of the world. Of the world! We were sending food all over the world to feed people. So, the problem was not about feeding us dirty hordes of skeptical people. It was, and is, that some of us – especially Americans – believe in the right to property and liberty, which prevents the globalist cabal from just taking all the land they want, reducing the whole world's population by some 90+%, and living in "Marxist Nirvana" (contradiction of terms notwithstanding).
But because we never stopped saying that this catastrophic reduction of humans on the earth was a major part of the plan, we were seen as nut cases since, by then, they had already either got people to believe in their catastrophic scenario or because many more didn't think a reduction was going happen. Nevertheless, the globalists have been using many methods to reduce the population for decades, but none as huge as COVID. Remember the Tuskegee Experiment from 1932 to 1972? For 40 years the goal was to "observe the natural history of untreated syphilis" in black populations, but the subjects were completely unaware and were instead told they were receiving treatment for bad blood when in fact, they received no treatment at all. And the Gates Foundation putting birth control meds in vaccines in Africa?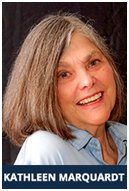 Kathleen Marquardt has been an advocate for property rights and freedom for decades. While not intending to be an activist, she has become a leader and an avid supporter of constitutional rights, promoter of civility, sound science, and reason. She is dedicated to exposing the fallacies of the radical environmental and animal rights movements. She has been featured in national publications including Fortune, People, the Washington Post, and Field and Stream, as well as television news programs such as Hard Copy, The McLaughlin Group, Geraldo, and many others. Today, she serves as Vice President of American Policy Center. Kathleen now writes and speaks on Agenda21/2030, and its threat to our culture and our system of representative government.
CONTACT INFORMATION
Phone: (540) 341-8911
contact@americanpolicy.org
© Tom DeWeese
---
The views expressed by RenewAmerica columnists are their own and do not necessarily reflect the position of RenewAmerica or its affiliates.
---