Tom DeWeese
Public education: Factories producing compliant global village idiots

By
Tom DeWeese
November 11, 2021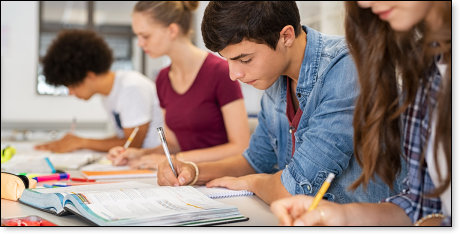 As innocent children come into the world, their minds are a clean slate, ready to listen, absorb and learn. They trust and follow those that have been assigned the task of leading them to knowledge. For decades, that same innocent trust has been accepted by the parents to feel confident that the American education system is designed to teach basic academic knowledge to their children, while it's up to the parents to provide love, family values, and moral integrity.
And so, every day, from early in the morning until supper time, these precious children head off to exciting days in the classroom, to learn how to read and write; to be inspired by historical events, and be prepared to make the independent choices they will face in their adult lives.
Little do most families know that over the past several decades this Norman Rockwell vision of the American education system has been steadily usurped and transformed by a cynical system that is designed to ignore the need to teach basic academics as it, instead, focuses on controlling and remolding the children's minds.
© Tom DeWeese
---
The views expressed by RenewAmerica columnists are their own and do not necessarily reflect the position of RenewAmerica or its affiliates.
---