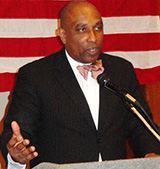 Ellis Washington
On Francis Bacon: The Philosopher who created the Scientific Method

By
Ellis Washington
November 29, 2014
Knowledge is power.

Those that lack friends to open themselves unto are cannibals of their own hearts
.
~ Francis Bacon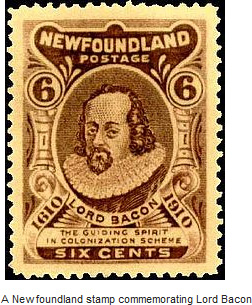 Biography
Francis Bacon
(1561–1626), was an English philosopher, essayist, author, statesman, scientist, jurist, and orator. He served as Attorney General and Lord Chancellor of England under James I, author of the King James Bible (1611). Bacon's influence on the Renaissance was actually more celebrated after his death where later generations would recognize his pathbreaking contributions through his numerous important works, particularly as a philosophical supporter and originator of the scientific method at the height of the scientific revolution.
Known as "the father of empiricism," Bacon's works developed and promoted inductive practices for scientific investigation, frequently referred to as the
Baconian method
, or the scientific method – observation, experimentation, hypothesis, theory. His devotion to systematic procedures for examining all natural phenomena began a new era in the development and advancement in scientific inquiry so remarkable that the majority of Bacon's scientific methods are still relevant in modern times.
Bacon was knighted in 1603 by King James I, and in 1618 made Baron Verulam and in 1621 Viscount St. Alban. Since he died without heirs, his titles could not be inherited and became extinct upon his death. He ironically died of pneumonia, obtained while conducting experiments regarding the effects of subzero temperatures on the preservation of meat.
Bacon as a Founding Father of America?
As the Newfoundland stamp above denotes reads "Lord Bacon – the guiding spirit in colonization scheme," Bacon was a leading figure in establishing the English colonies in North America, specifically in Newfoundland (northeastern Canada), Virginia and the Carolinas. In the early 1600s Bacon was commissioned by the English government of King James I to write a report on the social and economic state of the British colonies titled,
The Virginia Colony
(1609). In 1610 Bacon and his associates received a charter from the king to form a colony in Newfoundland headed by John Guy. To celebrate the 300th anniversary of the establishment of Newfoundland, in 1910 the government issued a postage stamp celebrating Bacon's part in creating that colony.
Furthermore, many historians credit Bacon as being the primary author of the two charters of government for the Virginia Colony in 1609 and 1612. To add credence to Bacon's role as a founding father of America, none other than America's third president, Thomas Jefferson, who also wrote the
Declaration of Independence
(1776) and
Virginia's Statute for Religious Freedom
(1779) wrote: "Bacon, Locke and Newton. I consider them as the three greatest men that have ever lived, without any exception, and as having laid the foundation of those superstructures which have been raised in the Physical and Moral sciences." English historian and traveler, William Hepworth Dixon considered that Bacon's name should be included in the list of Founders of the United States of America.
The New Atlantis
Bacon was a man of the Renaissance and thus the epitome of a 'Renaissance Man,' and therefore was highly proficient in many different academic disciplines. Although Bacon was mainly a philosopher, not a trained scientist, nevertheless he was the first man to understand that science would transform life on earth, and the first to imagine it as the foundation of a nation's social and cultural renaissance or rebirth. It took historians almost a century to fully realize the genius of Bacon's contributions to humanity and science whereby the European scientific movement of the seventeenth and eighteenth centuries in hindsight rightly viewed Bacon as its Founding Father. His
New Atlantis
(1627), the first science-fiction novel ever published, is set on a utopia island, Bensalem, a Pacific island, where like in modern times, scientific research is the dominant intellectual pursuit. If many today view science as the new 'god' of the modern age, those fears were widespread in the early 1600s also; that science compelled people to become godless atheists – ungovernable and uncontrollable, yet in Bacon's utopia
New Atlantis
he portrays his Bensalemites as model citizens. They are piously Christian, and devoted to ritual and formality. They are also unusually virtuous ('no stews, no dissolute houses, no courtesans, nor anything of that kind') and heterosexual ('As for masculine love, they have no touch of it').
To a modern reader rather than bona fide scientist, Renaissance 'science' looks more like magical belief which was the consensus view in Bacon's day, yet ironically Bacon's
New Atlantis
also prophecies many modern scientific developments. In Bacon's utopia the citizens of Bensalem have created synthetic perfumes and flavors, robots which mimic men, animals and fish, sound-synthesizers, submarines, engines speedier than a bullet, flying machines, telephones, explosives possessing more devastating power than anything possible in the 1600s, and oddly a weapon very similar to napalm used during the Vietnam War.
Anticipating the DNA revolution by 400 years, Bacon also foresaw the consequences of genetic engineering. His scientists can transform plants and animals using modern techniques of gene-splicing and design different life forms, equal to today's biogeneticists in their efforts to create a completely different species of 'transgenic' animals.
Life imitates art in Bacon's prophecy for a utopian New World in North America can be convincingly argued is evident in his novel
New Atlantis
. Forecasting such Enlightenment-era ideas by 150-300 years as – freedom of political expression and freedom of religion where Jews enjoy the same religious liberty on their island of Christians – but also includes liberal ideas as women's rights, abolition of slavery, prohibiting debtors' prisons, separation of church and state (meaning state cannot dictate to the church), and a prototype of the Napoleonic Code as the governing structure of
New Atlantis
itself.
The New Organon
Norvum Organum
or
The New Organon
(1620), is part two of the
Great Instauration,
an enormous literary undertaking which seeks to establish a bold, new system of examining nature, called the Interpretation of Nature; a systematic explanation of the scientific (truthful) method of obtaining natural knowledge. An improved use of the mind and the required knowledge necessary to examine nature. Bacon proposes a completely new methodology of rationality, one that is established on induction instead of on the syllogism (deduction). Inductive reasoning starts with the first principles of nature and works methodically towards general principles, by amassing reliable facts. Experiments are to be used to assist the senses in this process.
Bacon argued that consensus scientific methods of the 1500 and early 1600s following the discredited model of Aristotle only led researchers to numerous irrational and wrong conclusions that prevented scientists from understanding nature correctly. Bacon, through his new scientific method, systematically tries to eliminate those false scientific assumptions, hypotheses and theories, which he refers to as 'idols,' which the philosopher in him believes came from human nature, communication with consensus-minded people and overreliance on the scientific theories of various ancient philosophers, mainly Aristotle.
Book one contains of Bacon's strong attacks against contemporary philosophy and on the flawed scientific methods popular in the 1500s and early 1600s. He especially is critical of the syllogistic method where ancients like Aristotle, used deductive reasoning to theorize from the combination of a general statement (the major premise) and a specific statement (the minor premise), to deduce a conclusion, and the many 'idols' that obstruct scientists from exploring Nature in a rational, serious and dispassionate manner. The scientific errors given to natural philosophy and the excessive admiration for ancient writers are the primary reasons why Bacon argued that Renaissance scientific understanding of nature had advanced so little since Aristotle's times 2000 years earlier.
Book Two is a comprehensive description of Bacon's scientific method, employing different and improved techniques. His method starts by making tables of the various occurrences that happen in the nature to be studied. Once the important examples have been offered, the job of inductive reasoning can be supported. Inductive reasoning using the scientific method acts by rejecting various options until a plausible one has been obtained. After this stage, the researcher moves to consideration of more substantive, stronger cases which support the method in terms of evidence and practice.
The conclusion of
New Organon
is a general model or theory of the form of natural history that Bacon contends is necessary before any genuine and enduring understanding of nature is obtainable. The techniques of the
New Organon
are not effective until an enormous amount of evidence regarding the natural world has been amassed.
Bacon's warnings to modern society: Don't make science a 'god'
Remember the fact that Bacon's real interests was in science, yet he wasn't a trained scientist but a philosopher who despite the Copernican/Galileo revolution most scientists of Bacon's day all slavishly followed the ancient Greek philosopher Aristotle conducting science based on the flawed scientific methods of deductive reasoning. This servile adherence to ancient traditions, even though many Aristotelian ideas, such as the position of the earth at the center of the universe, had been disproven, and that Aristotle's method was still being followed 2,000 year later, angered Bacon to no end.
Bacon also skillfully and prophetically anticipated the numerous problems of the modern scientist whose methodologies and hypotheses under the control of traitorous, tyrannical, power-hungry politicians who would pervert real science to seize power and thus would bring anarchy and misery to any society. The Bensalemite scientist of Bacon's
New Atlantis
explains how this State/Science collusion is manifested:
We have consultations, which of the inventions and experiences which we have discovered shall be published, and which not; and take an oath of secrecy for the concealing of those which we think fit to keep secret, though some of those we do reveal sometimes to the state, and some not.

In modern times Bacon's nightmare of government perversion of science has been realized where the State and science have merged into one producing not real science but what
C.S. Lewis called "magic" or "scientism"
; or a militant science fascism proclaiming an anti-truth worldview I call evolution atheism. In a column I wrote in 2012,
Is Obama a Marxist?
I cited some of the major utopia/dystopia policies in recent American political history from Theodore Roosevelt to Obama created by leftist bureaucrats and apparatchiks using "science" to make constitutional their socialist schemes:
History has borne out ... Marx's diabolical ideas in American history. Pick any grand, utopian, liberal, humanist, progressive, or socialist policy over the past 112 years – Theodore Roosevelt's "Square Deal," Woodrow Wilson's "Statolatry" (state worship), FDR's "New Deal" and welfare-state policies of the 1930s and '40s, Truman's "Fair Deal," LBJ's "Great Society," Nixon's EPA, Carter's Department of Education, Clinton's failed attempt at universal health care, or President Obama's neo-socialist, Keynesian policies contained in Obamacare today. In other words, these progressive presidents followed Mussolini's famous fascist slogan of [1928] – Everything in the State, nothing outside the State, nothing against the State.

These are just a fraction of the surreptitious "oath of secrecy" where fascist bureaucrats of the Democrat Socialist Party and RINO Republican Party (both militantly progressive) systematically hide their traitorous acts from the view of We the People because as illustrated by Romneycare and Obamacare architect and MIT professor, Jonathan Gruber who repeatedly bragged about forcing an openly socialist healthcare system on the American people,
simply by deception
– "Because the American people are just too stupid to understand it" if we told them the truth about Obamacare.
If "knowledge is power" according to Bacon then Goethe's words are equally apropos – "There is nothing more frightening than active ignorance."
*N.B.: This essay is based in part on ideas from
Encyclopedia Britannica Great Books of the Western World,
Robert Maynard Hutchins, Editor-in-Chief (University of Chicago, 1952), Vol. 2, Chap. 10 – Change; Vol. 3, Chap. 77 – Reasoning; Vol. 30 – Bacon. John Carey [editor],
The Faber Book of Utopias
, "The Island of Scientists," (London: Faber and Faber, 1999), pp. 63-66.
---
Book Notice
Please purchase my latest opus dedicated to that Conservative Colossus, Supreme Court Justice Clarence Thomas. Here are the latest two new volumes from my ongoing historical series –
THE PROGRESSIVE REVOLUTION: History of Liberal Fascism through the Ages
(University Press of America, 2015):
Please circulate
this flyer
to all your email contacts & Facebook/Twitter followers who may be interested in purchasing this opus which will serve as a ready apologetic against the rampant Marxist-Progressive propaganda taught in America's public schools, colleges, universities, graduate schools, and law schools. Thanks in advance to all my friends, associates and colleagues for your invaluable support! Law and History Blog:
www.EllisWashingtonReport.com
---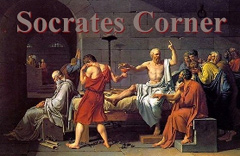 Invitation for manuscripts
I am starting a new a program on
my blog
dedicated to giving young conservatives (ages 14-35) a regular place to display and publish their ideas called
Socrates Corner.
If you know of any young person who wants to publish their ideas on any subject, have them send their essay manuscripts to my email at ewashington@wnd.com.
© Ellis Washington
---
The views expressed by RenewAmerica columnists are their own and do not necessarily reflect the position of RenewAmerica or its affiliates.
---