Rev. Austin Miles
Abolishing death penalty for animals

By
Rev. Austin Miles
October 9, 2014
MARTINEZ,CA (10/8/14) – Defendants who have done absolutely no wrong, offering nothing but love and service to those who need them, suddenly find themselves on
Death Row
. The crime they are charged with? Simply being. And these defendants feel pain, anxiety and fear as any of us do.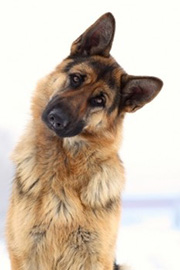 Yet these defendants still show a trusting nature, looking for the good in everyone. They tremble as they face the death chamber. There is great sadness in their deep eyes, reflected by their entire bodies, as they face their time of doom.
Most of these 'pounds' and 'animal shelters' like
Contra Costa Animal Services,
at 4800 Imhoff Place in Martinez, California, take in animals that have been picked up or brought in, imprisoning them in small cages. After a couple of days, each animal that nobody adopts, is executed. That is the location where a rally was held this evening, Wednesday, October 8th.
This demonstration was about making all animal shelters
NO KILL SHELTERS.
With the exception of hopelessly sick or vicious animals which rightfully are euthanized, they all can be adopted or fostered until a forever home is found.
It just takes a little effort to spare these innocent lives.

Stefani Buzzard
, of;
http://www.NoKillContraCostaCounty.org
, put together the gathering of approximately 100 people, all carrying candles, many holding signs showing photos of beautiful animals that were killed in this shelter. Last year they executed 2,113 dogs and 1,899 cats. And this is only
one
of many of the Kill Shelters all over the U.S., their very existence of which is heartless, cruel and savage. Area TV cameras were on the scene.
Some of the animals are homeless, friendly and loving. Others are companion dogs who just want to serve, yet are brutally destroyed when they are no longer wanted or 'convenient.' They want to live and they tremble the night before their death knowing what will happen to them.
They are scared and confused, wondering what they had done wrong. Even when the executioner comes to their cell to take them to that room, they manage to feebly wag their tails, still looking for the good in that person. Beautiful
bunny rabbits
are amongst the inmates who have no legal remedies of defense or appeal.
Many of the participants brought their dogs to the rally this evening. Their eyes exhibited fear and uneasiness One dog kept her tail between her legs the entire time, knowing that they were close to death row where animals are killed.
They knew,
like your pet knows when it is being taken to the vet.
Several guards were posted
at the entrance of the "shelter" ready to arrest anyone who came near. A platform had been set up at the side of the building where
Chaplain Denny Guinta
moved the crowd as he spoke on the theme,
"Gone but not Forgotten,"
in memory of all the pets who were killed in that particular shelter, with a passionate plea to make this a No Kill Shelter.
The next step for participants is to bring this up at the next meeting of the County Board of Supervisors. With all the TV coverage, they will listen.
Chaplain Denny closed his talk with a moment of silence for the animals who have died here. It was truly a sacred moment, where one could hear a pin drop as the nighttime breeze gently rustled through the trees.
Last on the program was the excellent acoustic performance by
Electric Strawberry,
then Stefani Buzzard brought the program to a close. The crowd quietly and orderly dispersed as the guards at the entrance stood prepared to do battle with people who have compassion for animals. The presence of the guards was not necessary.
Citizens are now speaking up with clarity, The Mission Statement of No Kill Contra Costa County is:
"Redirect our tax dollars toward life-saving efforts, rather than the killing and disposal of our community's companion animals."

The No Kill Movement
is growing rapidly. Over 150 communities have achieved No Kill success including Washoe County, Nevada and Austin Texas. Recently, Petaluma, California received national attention for turning an animal shelter into No Kill. Adoptions immediately soared, leaving empty cages in the facility, a sight everyone hoped for.
Killing of homeless animals should never be an option. The communities that have rejected kill-oriented practices
see an increase in adoptions, donations, volunteer power and morale along with growing pubic support.
This is a win-win solution and certainly the moral thing to do. God loves all of his creatures including 4-legged ones.
Chaplain Denny wants to see pastors of churches become more involved in this issue, by being sensitive and supportive to those who have lost a beloved pet. They should be prepared to offer counseling to those families or individuals and yes, even providing a pet funeral or memorial service, brief, but very meaningful, to anyone who has lost a cherished family member.
This is a Pastor Alert!

You have never been loved until you have been loved by an animal. To adopt a pet is to complete yourself.
****
Photo Caption: What Did I Do Wrong?

Photo Credit: The Connecting Link
© Rev. Austin Miles
---
The views expressed by RenewAmerica columnists are their own and do not necessarily reflect the position of RenewAmerica or its affiliates.
---