Rev. Austin Miles
Sex-change surgery HALTED at Johns Hopkins Hospital!

By
Rev. Austin Miles
April 18, 2016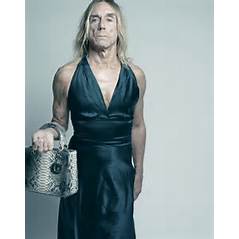 BALTIMORE 4/17/16 – According to
Public Advocate Eugene Delgaudio,
a lawyer whose specialty is family issues, a new
American College of Pediatricians
study is providing stark evidence that so-called "gender ideology" (a person's decision to identify as a male or female) is very harmful.
So dangerous, in fact, that they called upon educators and legislators to take action:
"The American College of Pediatricians urges educators and legislators to reject all policies that condition children to accept as normal, a life of chemical and surgical impersonation of the opposite sex. Facts – not ideology – determine reality."

The study also included several irrefutable facts, such as no one is born to "choose" if they identify with male of female chromosomes and persons who believe they are something they're not biologically, is a sign of confused thinking.

But the most disturbing statistic of the study is just how many deaths are related to transgenderism
.
Rates of suicide skyrocket, shown to be twenty times greater among adults who used cross-sex hormones and underwent gender reassignment surgery.
Suicide rates are increasing at such an alarming rate, the renowned experts at Johns Hopkins Hospital have banned all sex-change operations at their facilities.
It was revealed in the 1980's that sodomy (anal sex), caused a major disease
, AIDS
, which has taken a hefty death toll, yet the homosexuals are so enslaved by their unnatural lusts that they refuse to stop their self-destructive activities.
I remember seeing television interviews when the AIDS epidemic became public. One young homo stated,
"Whenever I make love now, I never know if it will be my last time."
This is insane, when it has been proven that sodomy can be deadly. He has no intention of discontinuing the very activity that leads to such a painful prolonged death. This is absolute enslavement to unnatural lust.
Anal sex can cause serious illness even if between a traditional male and female. If the male, following anal intercourse, then enters the vagina of his wife or partner, the bacteria mix brings severe illness to the woman. That bacterium in the anus was never intended to be mixed with the bacteria of the vagina. That Is when this becomes an aberration, which is abnormal and a perversion.
First of all, how can anyone improve upon what God has provided? Why does man think he can find greater satisfaction by perverting God's gift of sex?
It is that man has been misled to believe that it is necessary to experience something new.
Next it becomes a desperate lifelong quest to fulfill a lust that can increase and never be fulfilled. It has such a hold on him that he can never really experience satisfaction, and he is willing to try ANYTHING, even the most bizarre activity including......
CAUTION! You might want to skip next paragraph that gives disturbing and sickening details:
One popular pursuit for a new experience is a practice known as,
Scatting.
In this, one of the sodomites rubs his own feces on his body, and then his partner licks it off. And they try to convince us that they are just like the rest of us?
The above was learned while looking through a homosexual advice column in a San Francisco newspaper that I picked up from a stand. That was the first time I had heard that term and its meaning. The advice-seeker stated passionately how the smell gets to him, even though he described how he loves to see his partner get so turned on...but the smell
.....never mind the rest.

Caution Warning Lifted...now to next paragraph:
Today, this warped world is getting behind the 'cause' of LGBT acceptance and special privileges including allowing men, if they say they feel like a woman, having total access to little girl's bathrooms and showers. To not allow this is to be charged with "discrimination." (?)
For all the past years, all the above behaviors were listed in the
American Psychiatric Association's Diagnostic and Statistical Manual of Mental Disorders (DSM) that identified homosexuality as a sociopathic personality disturbance.

The popular definition in the DSM for homosexuals was, until 1973: Same Sex Attraction Disorder (SSAD).
As the 'gays' came out publicly as a political force, there followed severe pressure from the sexual activists to kill that definition. One sodomite managed to become a psychiatrist and get on the DSM board and pushed from the inside for the change from SSAD to "form of sexual behavior." However, that doctor's name, which I had seen, has now vanished from websites.
The transgender issue has become huge, with TV programs and movies attempting to "normalize" transgenderism and the behaviors associated with it. The above mentioned studies show that most kids who believe they are transgender will grow out of that phase as teenagers.
The Hon. Eugene Delgaudio, who is President of Public Advocate of the United States
points out;
"The homosexual lobby would rather lie and ignore scientific fact than to address the dangerous implications of their agenda. That is because they care more about advancing their radical agenda than the well-being of others. "And every time the fight to force transgenderism as a normal behavior in America, they're further harming the very people they claim are being "discriminated" against."
For further info and to receive Mr. Delgaudio's newsletter, go to this link: eugeneforthefamily@gmail.com
Photo Caption: Excuse me...Ma'am?
---
April 20, 2016
BREAKING! Rev. Austin Miles NOT seeking sex-change surgery!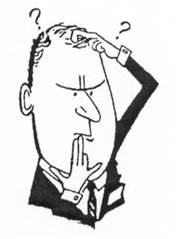 MilesTones:
Many, including this writer, literally fell out of their chairs this morning when the news headline broke and appeared on in-boxes throughout America and Europe. It caused conservatives to choke on their coffee as social media lit up, while frantic phone calls were dispatched throughout the land.
It all started with my story:
"Sex-Change Surgery Halted at John Hopkins Hospital."
This is a factual account as to why the famed hospital has discontinued "gender reassignment" surgery due to health risks, including severe mental problems resulting in countless suicides.
"
Here is the direct link to that story:
http://www.renewamerica.com/columns/miles/160418
Readers of the prominent news site
, Renew America
can subscribe to stories by their favorite authors and are alerted the moment the stories break. When the notice comes in, it is
formatted to show author's name, THEN the title of the story.
That is where it all started to explode in cyber space, and here is why:
The header this morning stated:
Rev. Austin Miles-Sex-Change Surgery HALTED –
Many readers stared at the headline in disbelief and sent emails. France stated: "Really?" Russia said, "Can't be," Denmark said, "AHA!" while The Assemblies of God stated,
"See there-we told you so!"
while the democrats proclaimed,
"Hey, he's one of us!"
My wife, grandson and great grandson assisted in getting me off the floor which is a very helpful service when one gets to be my age. Back on my feet, upright, I seriously and earnestly pondered this situation:
First of all, I could never be a woman as good looking as my wife and my beard would be a slight distraction from the sought after illusion. If perfection cannot be achieved, it won't be attempted by this unworthy Australopithecus.
A major challenge is that I could never walk in high heels without serious wobbling. Besides
, Bruce Jenner
, who has never mastered that skill himself, would be disqualified as a coach. One thing for sure, it has been an eventful morning. Now it's time to trim and shape my beard.
EXTRA READERS NOTE: Yesterday my website,
www.revaustinmiles.com
, welcomed its 5 millionth visitor. Since that time, over a thousand new readers have logged in.
–
Image Credit: evangelicalcalvanistblogspot.com
© Rev. Austin Miles
---
The views expressed by RenewAmerica columnists are their own and do not necessarily reflect the position of RenewAmerica or its affiliates.
---