Rev. Austin Miles
Rushing to Viagra - SLOW DOWN!

By
Rev. Austin Miles
April 24, 2016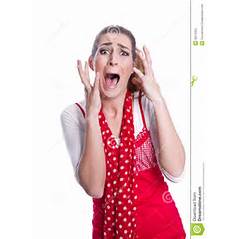 COLUMBIA, SC 4/21/16 – Nothing could be finer than to be in Carolina in the
.....WHOA!
That song is not in sync
. Carolina is NOT that 'fine,' according to the
LGBTQ
organization that has declared that the people in those states, North and South, are backward and must become progressive in order to keep up with the times in a changing world.
The horrid government of North Carolina, for goodness sake, recently made it a law that men should use the Men's Room and woman should use the Women's room
. WHAT??
Isn't this a 'violation of human rights,' which, according to LGBTQ, include allowing confused men to tinkle with your wife and daughter in the Girl's Room, as well as access to their lockers and showers?
Shame on North Carolina
for imposing such outlandish restrictions on its citizens!
This issue even stirred up rock "star"
Bruce Springsteen
, to the extent that he determined to punish the entire population by cancelling a scheduled concert in Greensboro two days before it was to take place. "After all," he flatulated,
"These activists are "freedom fighters, claiming their rights."
Did the Coliseum in Greensboro sue Springsteen for Breach of Contract? After all, this also cost them a lot of money since they did not have time to book another show for that weekend and paid for advertising..
But still, that is the complaint; not throwing open the doors to the public toilets and locker rooms to anyone who says they identify with the sex listed on the door. This situation has now echoed throughout the world.
Actually, it would be interesting to observe a lesbian in a Men's Room, attempting to achieve the balance and aim necessary to utilize a urinal.
MilesTones
wonder what music would be put on the sound track for that gymnastic accomplishment.
When one identifies with another sex or even species,
it is all settled
. They MUST be recognized as who or what they
say
they are. Several years ago in New York, a man stood on top of the Empire State Building, declared that he was a bird, chirps and all, and proceeded to 'fly' off the building, which he did,
'flying'
straight down splattering on 33rd Street. The Fire Department came and, we understand, hosed the scattered remains down the nearest sewer since all the king's horses, nor all the king's men, could never put that man's pieces back together again. But he identified as a bird which made him a bird doncha know.
South Carolina's Government
has taken a stand on abortion, even though a unique one. They have proclaimed that 'if women have to wait 24 hours to get an abortion, men should have to do the same before they can get
Viagra
to enhance the sex they are anticipating. The reasoning is; that Viagra encourages sex which produces inconvenient babies, which are then aborted.
The sponsor of that bill is a democrat
, Rep. Mia McLeod
, who then got preachy by stating that before picking up the Viagra, patients are to get counseling on celibacy which "is a valid life choice, which mirrors South Carolina's abortion law."
How's that again?
It is interesting to note that Rep. McLeod seems to be more concerned with people having sex than having abortions, which is the killing of a human life, "which are two different things, "as
Republican Wendy Nanney
said.
It is amazing what the world has become since my early days. Today, Viagra is openly promoted on TV. It could not even be imagined in my day that
"Spanish Fly,"
which was only spoken in whispers, would be the subject of expensive ads on radio or early television for all to see and hear.
This scribe could not help but wonder when some nut would overdose on Viagra. Could that happen? If so wouldn't it possibly be tricky for that overdosed person to get through a narrow doorway sideways?
But yep
Lamar Odom,
who was married to
Kloe Kardashian
, did just that in his quest for more sex – which he was not exactly starving for – and went to a bordello in Nevada when fully loaded with Viagra, ready to put more notches on the gun handle.
His system reacted from the Viagra overdose; he passed out, and almost died. He was taken by ambulance to a hospital. Now, mind you, he was married to a Kardashian with no denial of sexual activity.
This proves that no matter what advantages one has, he is still seeking more while becoming unsatisfied with everything. This is the rocky road to total captivity by uncontrolled lusts leading to death. This might be worth some thought.

"WOE unto them! for they have gone in the way of Cain, and ran GREEDILY after the error of Balaam for REWARD, and PERISHED in the gainsaying of Korah."
Jude 11.
(Emphasis mine)
ANALYZING TODAY'S NEWS FOR TOMORROW'S HISTORY
Photo Caption: Who is That in my Bathroom?

Photo Credit: Courtesy of www.dreamtime.com
© Rev. Austin Miles
---
The views expressed by RenewAmerica columnists are their own and do not necessarily reflect the position of RenewAmerica or its affiliates.
---