Matt C. Abbott
Millennials ditching marriage and church?

By
Matt C. Abbott
January 13, 2017
The following are excerpts from a recent article at
CBNNews
.com:
Fewer Millennials go to church than any generation before them. And fewer are marrying. Because of that lack of matrimony, for the first time in U.S. history, single adults now outnumber married ones.

'Marriage is becoming extinct. And our generation is leading the way,' said Jennifer Murff of Millennials for Marriage at a speech to other young people concerned about this....

CBN News spoke with [attendees of] a conference where young people were training to fight for and promote marriage and families....

Dallin Leota of New Zealand told CBN News, 'I really feel that my life truly began when I got married. I was able to see a whole new perspective about life, about the value of life, especially when my son came along as well.'

Leota added he's psyched about sharing, 'The importance of family, the importance of marriage, between a man and a woman, and the importance of having our children, and raising them in the way that we know best, that God has given us. This is the plan that the Lord wanted for us to experience, and what He experiences as us being His children.'

But it's hard to convince people of that plan if they don't regularly hear it or see it in action.

That's where church can make a difference. But there's a problem. While 51% of older Americans attend services weekly, just 28% of Millennials do, according to the Pew Research Center.

'I feel that a lot of Millennials who have grown up in church have seen a lot of the hypocrisy of the church, and I don't know if that's scared them or just put a bad taste in their mouth. And I think a lot of them are just fed up with it,' stated [Josh] Hester, who often leads worship at his church.

That could be because Millennials are often more accepting of gay marriage, premarital sex and even abortion... strict no-no's for many churchgoers.

Hester said of his fellow Millennials, 'The way that they need to be reached, the way that they engage with culture and society isn't the way the older or other generations do it. And rather than reach a compromise, other generations just kind of ostracize them or tell them no they can't do that. And I feel like for a lot of Millennials, they just leave the church because of that.'

I asked several individuals whose observations and opinions I greatly respect for their thoughts on the subject matter of the above article. Below are quotes from three who were able to comment. (Click on their names to visit their websites.)
---
Anita A. Chlipala, LMFT
, relationship therapist and author of
First Comes Us: The Busy Couple's Guide to Lasting Love
:
I frequently work with clients who don't want to get married, or have a fear of marriage because they don't want to get a divorce, or they don't want to have a marriage like their parents' one.

We live in an exciting time where never before have we had as much research on happy marriages as we do now. A large part of my job as a relationship therapist is teaching singles and couples the information and tools to succeed in love.

If we just look at the couples around us or what we see in the movies, of course there'll be fear or hesitancy. But it doesn't have to be this way. I've worked with many clients who were in serious relationships and the talk about 'the next step' happened. Whether they come to me because of their own concerns or because of an ultimatum from their partner, I help them manage their fear and anxiety around this life-long commitment.

How do you really know that the person you're with is 'the one'? How do you know your success at marriage with one person would be better than with another? As I frequently ask my clients, 'Who taught you how to have a happy marriage?'

If they come from a family where more people are divorced than married, they usually tell me no one. But people don't need to avoid marriage altogether. I see people who make a decision about a life partner based on attraction and feelings alone, which I think is a terrible way to pick a mate.

People can seek out a relationship expert who can help them figure out a good fit and give them the tools and information to help them feel more confident and lessen their anxiety.

Jason Evert
, Catholic author, apologist and co-founder of Chastity Project:
Unfortunately, because of their own experiences of being raised in divorced families, many millennials have found a way to ensure that they never get divorced – and that's to never get married. However, I predict that this effort to guard their hearts from heartbreak will eventually lead them back to a deeper appreciation of marriage as the foundation of society. Sex, love, marriage, and babies go together, and when a culture attempts to break them apart, the culture itself breaks down.

Father Edward Looney
, author and a priest of the Diocese of Green Bay: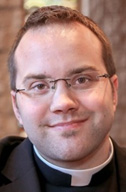 The article you provide is a sad commentary on our times. It is true: many young people are leaving organized religion all together. Fewer marriages occur in the church, and when they do, no one knows what to say or do because it has been so long since they have been to church.
Rather than focusing on the decline, we should focus on the positive. Even though there are fewer young people coming to church, there are some, and they have chosen to be a part of the Catholic Church. There are youth movements in the church that are going strong. Think about all the young adults at the SEEK conference at the beginning of January. This is a sign of hope. It's imperative for us to find out why those young people, and our young couples, who have three or five kids, have chosen to practice their faith.
The Catholic Church is re-orienting herself and seeking to make herself relevant to young people. We see initiatives through the book
Rebuilt
, with Sherry Weddell's
Intentional Disciples
, and the Alpha programs. The solution will not come overnight. It will be a slow, gradual change. In my opinion we need to start working on forming the people who are in our pews. Teaching them how to pray and evangelize. By working within, we can then work to the outside.
Thinking about our culture and departure from faith makes me think of Mary's messages she spoke in so many places calling us to conversion, the Eucharist and confession. It saddens me that many people in our Catholic tradition are departing from that. Also, the fact that Protestants have no devotion to Mary (for the most part) also saddens me because of the great help she is to us by her prayers, and even by her words through
private revelation
.
© Matt C. Abbott
---
The views expressed by RenewAmerica columnists are their own and do not necessarily reflect the position of RenewAmerica or its affiliates.
---