Kurt Kondrich
Pittsburgh resident to be featured in National Down Syndrome Society video for the 4th time

By
Kurt Kondrich
July 23, 2018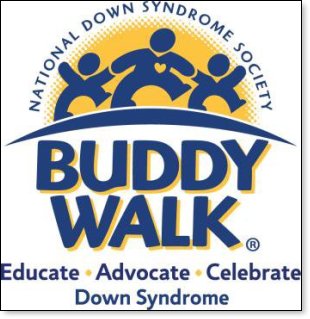 To Help Kick Off Down Syndrome Awareness Month In Unique Annual Video Presentation
NEW YORK
– Chloe Kondrich of Pittsburgh, PA will appear in the bright lights of Broadway on Saturday, September 15, as part of the National Down Syndrome Society's annual Times Square Video presentation. The featured photographs highlight children, teens, and adults with Down syndrome, reminding the world in a very big way about the contributions and milestones of people with Down syndrome. These collective images promote the value, acceptance and inclusion of people with Down syndrome.
The photo of Chloe who happens to have Down syndrome, was selected from more than 2,400 entries in the NDSS worldwide call for photos. Almost 500 photographs will appear in the video, which will be shown in the heart of Times Square.
Chloe is pictured at the White House with Vice President Mike Pence!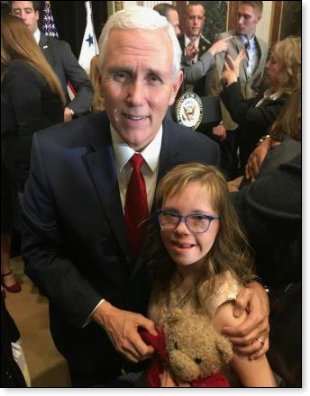 The Times Square Video presentation kicks off Down Syndrome Awareness Month in October. The video presentation will be followed by the 24th Annual Flagship Buddy Walk in New York City. This year, Buddy Walk events will be held in more than 275 cities across the country, as well as select international locations, in and around October with over 325,000 people participating around the globe. For information about the NDSS Buddy Walk Program, visit
www.buddywalk.org
or call 800-221-4602.
ABOUT NDSS
The National Down Syndrome Society is the leading human rights organization for all individuals with Down syndrome. NDSS provides state-of-the-art, comprehensive programming to all individuals with Down syndrome and their families with four main areas of programming which include: the National Advocacy & Policy Center, the Inclusive Health and Sports Programs, including the National Buddy Walk ® Program, Community Outreach and Resources and Public Awareness. NDSS envisions a world in which all people with Down syndrome have the opportunity to enhance their quality of life, realize their life aspirations and become valued members of welcoming communities. For more information visit
www.ndss.org
Media Contact:
Josh Harlow
405.850.4471
Joshua@jones.pr
Local Contact:
Kurt A. Kondrich
412-951-9117
kurtkondrich@gmail.com
© Kurt Kondrich
---
The views expressed by RenewAmerica columnists are their own and do not necessarily reflect the position of RenewAmerica or its affiliates.
---