Frank Maguire
Friendship: the perfect blendship

By
Frank Maguire
September 18, 2010
Though my poem "Ever Now" has been published before, I am tacking it onto this article because I think it fits the context. Typical of that "disease" which seems congenital in writers of poetry, there was a persistent discomfort that something was missing...that what I am trying to transmit was deficient. The art of poetry is to convey a universal condition as concisely as possible but with sufficient completeness. I have italicized the two lines that I have added. Ah, now I can sleep peacefully.
As a night-club musician for over 40 years, I received the equivalent of a grad degree in social psychology. I learned that what some adults often called friendship is nothing like the friendship I learned as an athlete on the often rough playing-fields of Dorchester, Massachusetts.
I paid close attention to women "friends" as they counseled one another. Usually they talked of "relationships." How I came to hate that word! The silly and potentially deadly advice they shared prompted me, later, to compose my
Writer's Prayer
:
"Oh God, I pray that if I write something foolish that those who read my foolishness are not fools
."
Another common senselessness I observed I call "cronyism." This was a condition of co-dependent males cemented together in arrested development. I often wondered if these doctors, lawyers, and Indian chiefs, and sports fanatics were as stupid when sober as they were under the influence of strong spirits. If so, I measured, how did they function in their profession?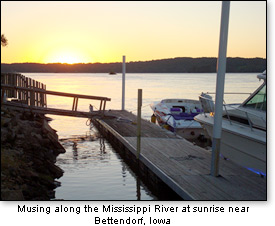 As a proverbial "fly on the wall," I received a wonderful education on Friendship. What is it? What is its value? I read the wisdom of pundits who spoke of Friendship. Robert Louis Stevenson wrote "No man is useless while he has a friend." Stevenson, ironically, also wrote "So long as we love, we serve." Which is fine, I guess, but dependent upon what "love" means.
Then there is the curious council of Oliver Wendell Holmes — writer and jurist. Holmes adds heavily to the confusion: "Don't flatter yourself that friendship authorizes you to say disagreeable things to your intimates." There is, here, another irony. I have learned through the years that friendship is the opposite of Holmes' counsel. Being agreeable when friendship requires disagreement is a type of condescension. The transcendent value of a friend is that he loves you enough to tell you the truth even though it might be disagreeable. If one is really your friend, truly caring for your welfare, then giving and accepting bold counsel is proof of friendship. Ralph Waldo Emerson presents, to me, a wise definition of Friendship: "I do not wish to treat friendship daintily, but with roughest courage. When they are real, they are not glass threads or frost-work, but the solidest thing we know."
Perhaps my favorite definition of Friendship was written by Henry Ward Beecher: "It is one of the severest tests of friendship to tell your friend his faults. So, to love a man that you cannot bear to see a stain upon him, and to speak painful truth through loving words, that is friendship."
One who through cowardice or indifference hides the truth from a friend, is the worst kind of enemy. A friend is one of whom Plutarch wrote "I want not a friend servilely to comply with all my humors and fancies, and ever be obedient to my nod, for my shadow does as much as this, but I want one who will follow me only in obedience to truth, and assist me impartially with his judgment."
Ever Now
by Frank Maguire
I know Iago is my friend because he tells me so.
And to be certain that I call him "friend,"
He tells me twice again.
It is Iago's goal that into friendship he must bind me;
So, constantly, he does remind me.
If then upon his action I reflect,
What friend am I if I suspect?
If 'twixt his acts and words I find confusion,
Is it not my own delusion?
And if I twist 'tween "friend" or "foe,"
Am I not wary unto woe?
What is the test I need apply
To know what is the truth and what the lie?
Polonius counsels to oneself one must be true;
If that is so is there a time he shan't be true to you?
Does it depend how we define
Which truth is his and which is mine?
The Truth is true for all, not one —
A special Truth? A special Sun?
Alpha, Omega...first to last,
The Truth is Ever Now, and never past.
Iago
:
In Shakespeare's "Othello", Iago is the master of manipulation who ruins several lives maliciously and treacherously. Iago devises a plot that manipulates Roderigo to commit bloody deeds for his treacherous ends. All the major characters become pawns and eventually victims of Iago. It is as though Iago is a master writer who writes the whole play in which all characters are merely puppets.
Polonius
is the complex character in "Hamlet" who provokes much scholarly debate regarding his character.
© Frank Maguire
---
The views expressed by RenewAmerica columnists are their own and do not necessarily reflect the position of RenewAmerica or its affiliates.
---