Frank Maguire
Progressive Socialists drink the toxic Kool-Aid

By
Frank Maguire
December 19, 2019
1. President Trump Impeached on Two Charges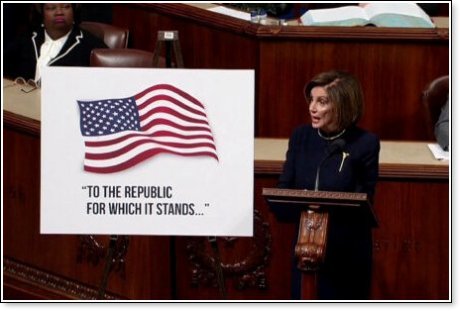 Not a single Republican broke ranks and supported impeachment. Trump is the third president to be impeached by the House – following Andrew Johnson in 1868 and Bill Clinton in 1998 (
NYTimes
). On the article charging abuse of power, the vote was 230-197; on charge of obstruction, the vote was 229-198. Tusli Gabbard (D-HI) voted present on both charges. Two Democrats voted no on both charges – Collin Peterson (MN) and Jeff Van Drew (NJ). A third, Jared Golden (ME) voted yes on abuse and no on obstruction. Each of these three are from districts where Trump won (
NYTimes
). On the charges:
WSJ
.
2. Don't Pretend This Impeachment Is About the Constitution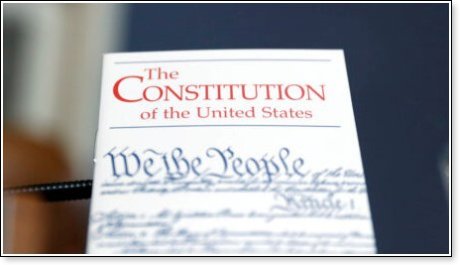 David Harsanyi:
Impeaching the president isn't a Constitutional imperative. Nor is it a patriotic obligation. Democrats, who today ludicrously wrap themselves in the patina of "rule of law," know this well. Not very long ago, they were rationalizing and cheerleading unprecedented abuses of power under the Obama administration. And they'll be cheerleading for more abuses of the Constitution the next time they win the White House
(
NationalReview
)
.
It's really about hatred, argues Victor Davis Hanson:
When a party, an ideological movement, and an entire political agenda are based on hatred, people and policies become warped. The left-wing loathing of Trump has now tainted almost every Democrat's agenda and unhinged most of the party's major players
(
AmericanGreatness
). Jonathan Turley: The Democrats acted like impulsive holiday shoppers.
What's most disturbing is that the Democrats know the current record of evidence falls well short of a viable case for conviction in the Senate. Nevertheless, they opted to move the impeachment by Christmas rather than build a stronger case for a vote in early 2020
© Frank Maguire
---
The views expressed by RenewAmerica columnists are their own and do not necessarily reflect the position of RenewAmerica or its affiliates.
---