Frank Maguire
Ham says "Nay!" to Nescient Nye

Reprint of article from February 7, 2014

By
Frank Maguire
May 15, 2019
"'We take the side of science in spite of the patent absurdity of some of its constructs,' the geneticist Richard Lewontin remarked equably in the New York Review of Books, 'in spite of its failure to fulfill many of its extravagant promises of health and life, in spite of the tolerance of the scientific community for unsubstantiated just-so-stories.'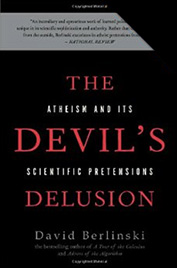 "Why should any discerning man or woman take the side of science, or anything else, under these circumstances? It is because, Lewontin explains, 'we cannot let a Divine Foot in the door.'"
The Devil's Delusion: Atheism and Its Scientific Pretensions, by David Berlinski
Ph.D.
www.crownpublishing.com
I have read much of Ken Ham's literature on Creation. A few years back I and some family members visited his
Creation Museum
in Petersburg, Kentucky (
http://creationmuseum.org/
) I sincerely recommend it to you and your family.
"What was most instructive about Tuesday night's debate between Ken Ham and Bill Nye over the issue of origins was Nye's blanket admission of total, abject ignorance on the most important questions of the evening.

"
Where did the atoms that made up the Big Bang come from?
Nye has no idea. Where did man's consciousness come from? Nye has no idea. How can matter produce life? Nye has absolutely no idea. This surely is all one needs to know to recognize the utter bankruptcy of the theory of evolution."
http://www.renewamerica.com/columns/fischer/140206
When I was a student at smallish Grand Canyon College (now a Mega-University), a scientist came to Canyon and spoke to administration, faculty and students on how the Bible (
all of it, with necessary changes being made
[mutatis mutandis]
for the sake of true science
) and Darwinian macro-evolution can – ultimately...Common-Core-wise? – be reconciled. He gave his lecture, and asked for questions. No one offered a question. Except for me! That was over thirty years ago.
I asked the gentleman about his Big Bang belief and "What went bang?" First, his mastery of Latin necessitated that he explain the phrase
"ex nihilo"
to me. I thanked him and told him that I knew that the full phrase
"nihil ex nihilo"
means that
nothing comes from nothing
. And, further, that it was exactly the reason I needed his answer to my question "What went BANG?"
He was patient with me, and, confidently, answered "Gas!" His answer pleased me, producing an explosively sublime giddiness in my innards.
"Sir, I said," as I knocked loudly on the wooden arm of the seat beside me, "I am now making this sound by knocking on gas. If this wooden seat were to be heated to sublimation, it would go instantly from solid to gas. Irrefutably this wooden seat did not appear
ex nihilo
. It was created. Thus, with all due respect, gas is not 'nothing.'"
http://www.renewamerica.com/columns/maguire/100528
"The question is, then, where did the gas atoms come from? Nowhere? Autogenetically? Or are they a product of a creator?"
Has Darwinian macro-evolution produced any repeatable tests in the past 30 years to apotheosize its own validity and add Creator God to the rolls of the unemployed? Seems to me that Directed Attention Fatigue (DAF) has besmogged Darwin's acolytes further in an opaque, miasmic gaseous funk.
[Karl]
Popper warns of a danger: 'A theory, even a scientific theory, may become an intellectual fashion, a substitute for religion, an entrenched dogma.' This has certainly been true of evolutionary theory." Colin Patterson, "Evolution," 1977, p. 150.

"The irony is devastating. The main purpose of Darwinism was to drive every last trace of an incredible God from biology. But the theory replaces God with an even more incredible deity – omnipotent chance."
T. Rosazak, "Unfinished Animal," 1975, p. 101-102.
"Evolution is sometimes the key mythological element in a philosophy that functions as a virtual religion."
E. Harrison, "Origin and Evolution of the Universe," Encyclopaedia Britannica Macropaedia (1974) p1007.
A Belief in Evolution is a basal doctrine in the Rationalists Liturgy."
Sir Arthur Keith. Darwinism and its Critics. (1935), p53
"It is therefore a matter of faith on the part of the biologist that biogenesis did occur and he can choose whatever method of biogenesis happens to suit him personally; the evidence of what did happen is not available
." G.A. Kerkut. Implications of Evolution (1960), p150.
"...
evolution became in a sense a scientific religion; almost all scientists have accepted it and many are prepared to 'bend' their observations to fit with it ...
H.S. Lipson. A Physicist Looks at Evolution. Physics Bulletin, Vol. 31, p138 (1980)
"The more one studies paleontology, the more certain one becomes that evolution is based on faith alone ... exactly the same sort of faith which it is necessary to have when one encounters the great mysteries of religion
." Louis Trenchard More, quoted in "Science and the Two-tailed Dinosaur," p33
"The doctrine of evolution is a newly invented system, a newly concerted doctrine, a newly formed dogma, a new rising belief, which places itself over against the Christian faith, and can only found its temple on the ruins of our Christian confession
." Dr. Abraham Kuyper, "Evolution" speech delivered in 1899.
© Frank Maguire
---
The views expressed by RenewAmerica columnists are their own and do not necessarily reflect the position of RenewAmerica or its affiliates.
---