Frank Maguire
Of rodents and men, Part II : on the playing fields of Dorchester

By
Frank Maguire
December 1, 2010
Dedicated to Danny Murtha, a Man, a Neighbor, a Friend
Aug. 31, 1952 — Nov. 17, 2010
"Love the Lord your God with all your heart and mind and with all your soul and all your strength; and Love your neighbor as yourself." Luke 10:27
I lived about 800 yards from the legitimate entrance to the Dorchester, MA. YMCA, or 50 yards to improvised access — across Burt Street and over the tall chain-link fence — one leap, two clambers, and a jump to the ground of about 10'.
This latter ingress was proscribed, but the good folk at the "Y" would just give me a look, maybe a mild chastisement, and that would be it. It was a wonderful place for a young fellow, processing toward Manhood, interested in sports; and the men who manned the "Y" were very special. They were mentors...good counselors, and I remember them today just as if it were back then, about 60 years ago.
Sportsmanship was a main course of study at the "Y." Character, honorableness, the readiness to tell the truth regardless of the consequences, and the importance of having a clean conscience; these virtues were exemplified by the Young Men's Christian Association counselors, not merely preached.
Let me give you an example.
I was attending Boston Commerce High School at the time and was playing baseball at the school and in a YMCA league. Baseball was a virtual addiction in a day of morally and physically healthy pass-times. Our "Y" team was playing for the championship. I had been the starting pitcher, but in the late innings I tired and was replaced. We still had a one-run lead into the final inning.
The opposing team had a man on third base, with two outs, when their batter lined one to the outfield. I raced in, reached as far forward as I could, and came up with the ball right off my shoe tops. It was, apparently, a great catch and I was the hero of the moment. We were the Champs.
But! The opposing coach raced out of the dugout and into the face of Wayne Evans, the home-plate umpire. He strongly challenged that I had trapped the ball...that I had not caught it.
Wayne had made the "Out!" call, we were celebrating, and it appeared that was that. But Wayne Evans was...well, Wayne Evans. We called him Superman because he looked just like Clark Kent and had the Springfield College phys. ed. physique. We respected the Man as well as his "office."
Wayne came over to our celebrating huddle and walked up to me. He asked, simply,
"'Mugsy' (
a long story behind this sobriquet
) did you catch the ball or trap it?" What a question to ask a 15 year old "champion" who was the hero of the day amongst his peers!
It got very quiet as I stood there and looked at Wayne, while my teammates awaited my answer.
"I trapped it, Mr. Evans
," I said. I wanted to be the champ and a hero, but not at the expense of honesty and sportsmanship. After all, what is sports supposed to be all about?
As it turned out, the game went into extra innings, and we won. Nothing mystical about it, though I'm sure there were some who told the story as a spiritual allegory. My father was, I'm sure proud of me while, perhaps thinking me a bit "odd." My dear "Mither" knew for certain that her son should be added to the list of St. Francises.
If you have read my
Part I
of "Rodents and Men," then you can understand why I've preambled
Part II
with my childhood tale of Baseball Camelot. As I look at what passes for Sport's Men and see so many Rodents, I ask myself
"What if we only had more Men, more role models, like Wayne Evans?"
Yes, there are many fine, honorable Men in sports. But we don't hear much about them. They don't go around touting their own virtue? That's not something that respectable Men do.
When I decided to write about Men vs. Rodents in sports, I picked out four men whom I had met and with whom I had some degree of association: Will Clark; Johnny Bucyk; Vito "Babe' Parilli; and Bart Starr. I knew enough about these Men to think that there must have been a "Wayne Evans" in their youth.
My first offering in this series on RenewAmerica.com was of baseball superstar Will Clark. My second was to be about Johnny Bucyk. In fact, I have written it, but it is still not completed. Not because I am a non-finisher perfectionist. I do have the sometimes less than helpful perfectionist obsession, but learned in my life that the procrastinator's life is, to borrow from Gilbert and Sullivan's Pirates of Penzance,
"not an 'happy one
." My motto is, now, "Finish it before it finishes you." My third piece was to be Vito "Babe" Parilli. I must tell you why this changed.
I have a neighbor here at Quail Run who is a "snow bird" from Alberta, Canada. He lives about 100 yards from me, to the north. His name is Leo "Ron" Murphy, and he played pro-hockey for the New York Rangers, the Detroit Red Wings, and the Boston Bruins.
Having decided to write about Johnny Bucyk, and seeing "Ron" one morning with his Rangers t-shirt on, I asked him,
"Ron, by any chance did you know the Bruins' Johnny Bucyk
? Well, serendipity, Ron answered that he and Bucyk were from the same province of Alberta, that he and Bucyk had played together in Junior Hockey, and that he had been on the Bruins' team with Bucyk. How's this for the luck of the Irish?
I asked Ron, enthusiastically, if he would contribute to my article on Bucyk. The sturdy, affable Mr. Murphy replied that he would be happy to do so. Because of an event that brought me pain, my Bucyk article will be delayed. I write about "Babe" Parilli first. How come?
At Quail Run, Danny and Bonnie Murtha are my neighbors, about as far south of me as Ron Murphy is to the north. About 100 yards! I should say that Danny lived, until Nov 17, 2010, that close. This man, neighbor, friend, died from a massive coronary on that day. I confess that when I heard the news I cried. A manly cry!
Danny was born and raised in the Pittsburgh, PA environs. I'll let a poem written by a dear friend of the Murthas describe, very aptly, Danny.
Dan was a faithful fan of his Pittsburgh Steelers. I am an Arizona Cardinal fan, so in that fantastic Super Bowl contest between the Steelers and the Cardinals, won in the last seconds by the Steelers, there was a demilitarized-zone between Dan and me. No real hostility, of course, just boys being boys.
I came to know the iron worker friends nicknamed "Steely Dan" pretty well. As two eastern-variety Irishmen, we had the same sometimes blustery sometimes sentimental tendencies. Someone once described me, years back, as "opinionated, but lovable." Danny and I are of similar stock.
One day I was telling Danny of some of the athletes I have met, and I mentioned "Babe" Parilli, who was quarterback of the Boston Patriots back in the '60s. I had met Parilli when I was playing piano at the popular night-spot the El Bola, in Boston's Back Bay. Not far from the "Cheers" of t.v. fame. The "Babe" would come into the club, on rare occasion, with some of his team mates.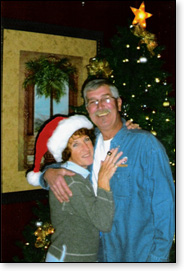 At the sound of "Babe" Parilli, Danny got his typical grin on his handsome mug and said,
"You mean Vito. Vito 'Babe' Parilli comes from the same neck of the woods as me. I've been a fan of his all my life
."
People say, "Isn't it a small world," but this is only true when one cares about others enough to get to know them. It's what we learn from and about others that ties persons and places together. Don't care about your neighbor? The people next door are, then, as distant as is the east from the west. Vito "Babe" Parilli was now another tie binding "Steely Dan" Murtha and "Mugsy" Maguire together.
Danny and I would share stories about Parilli. When I first met the "Babe" in 1963 at the El Bola he was sitting apart from his more boisterous teammates. I "pardon me-
ed"
myself, informally, into a chair beside him. I wasn't a stranger. He was gracious. I enjoyed a few minutes chat with him during a break between "sets." It was long enough for me to "know" him. Both athletes and musicians are conditioned to "read" persons well. Parilli was gentlemanly and soft-spoken. I imagine he still is. On May 7, 2010, the "Babe" reached his 80th birthday. (
See the link to a story from the Beaver county Times, below.)
I don't remember the gist of our conversation, but it was pretty much small-talk, but nothing as small as
"Nice weather, eh Mr. Parilli
?" Although even that could have segued into coming football events, for the Pat's were going to be leaving the snowy, icy, blustery Boston environs to fly to San Diego for the AFL championship game against the Chargers. As it turned out, the balmy breezes in San Diego didn't thaw-out the ice-cold Patriots who succumbed to a "charging" blizzard on the field that day.
Last year, "Steely Dan" Murtha gave me an article he had received from someone back home. "Babe" in Joyland: the Life of Parilli, by Mike Bires, sports writer for the Beaver County (PA.)Times. Parilli was born in Rochester, PA, in Beaver County. The article is quite good and Bires includes information about the "Babe's" personality and character, and his outstanding career with the CFL (Canadian Football League), the AFL, and the NFL. The link to Bires' article is below.
So, I am privileged to dedicate this inadequate encomium to two Men with whom I became acquainted in my lifetime: "Steely Dan" Murtha and Vito "Babe" Parilli. Is it just fortuitous that these two Men were virtual neighbors? I'm not much for the
mystical
, but I, also, like Sherlock Holmes and Joe Leaphorn (Navajo detective in Tony Hillermann mysteries) don't think much of that which people refer to as "coincidences." God does work in wondrous ways. This is obvious if one is paying attention
I hope, Danny and Bonnie, that somehow Vito "Babe" Parilli reads this and knows that he had loyal fans who talked about him with affection, respect, and gratitude.
The note and poem below are printed with permission of the loving lady who composed them.
"In the middle of the night
," of the day that Danny went to his Creator.
Bonnie, my dearest darling friend, I wrote this poem in the middle of the night 11/17/10.

You're getting the only copy, so do with it what you wish.

I love you and know that you will find the strength to get through this and continue with a strong will to carry on. My best thoughts are for you and Dan's family, as well as your family.

I know being with them is the best thing to do, but I'll miss you dearly and eagerly await your return. Let me know if there is something I can do.

Love forever and always,

Marlene

"Tonight the lights are out at the Murtha house.
"Not a creature is stirring, not even a mouse.
"Our Dan has gone away,
"No more to frolic and play.

"We called him Steely Dan
"Because he was a Steeler's fan
"And he had the best gray hair,
"Always a few irons up in the air.

"Ever willing to lend a hand
"That was The Handy Dan.
"He sure looked good on that bike
"Or out on the mountain takin' a hike

"He always had stock of a cold Rolling Rock.
"And walking' the dog, even in the fog.
"Always ready to party, even with Artie.
"He could be an ass, But always with class

"To his wife he was true, and now she's Bonnie, blue.
"He'd do whatever she'd ask, Her wish was his next task.
"He was gone in a flash, The blink of an eyelash.
"But he'll stay in our hearts, 'cause he was a big part
"Of the gang at Quail Run. Can we still have fun?

"And so here's a toast — We'll miss Dan the most.
"Life goes on, though good men die.
"Life goes on — I forget just WHY."
© Frank Maguire
---
The views expressed by RenewAmerica columnists are their own and do not necessarily reflect the position of RenewAmerica or its affiliates.
---