Frank Maguire
Terry Bean the Democrats campaign finance bundler

By
Frank Maguire
December 7, 2014
"Conservatives complain that President Obama gets a free pass from the media, which acts as a de-facto public-relations shop for the Democrat in the White House. Never has the charge seemed truer than now as an ugly rape scandal unfolds on the West Coast.

"If one of President George W. Bush's bundlers would have been charged with child rape, make no mistake about it, the media frenzy would have been uncontrollable – which would be legitimate given the severity of the allegation. The silence surrounding Terrence Bean exposes the national media's double standard in obscene detail."
Influential gay rights advocate and top Obama donor, Terry Bean, and alleged former boyfriend arrested,
Brett M. Decker, consulting director of the
White House Writer's Group
.

*****************************************************************************
The focus of my commentary I shall call the
"Common-Core Corps
." The source of my information for this commentary is the respected and relentless author and investigative journalist Michelle Malkin.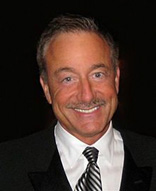 Mr. Terrence "Terry" Patrick Bean, a.k.a the "bundler," is a "wealthy, high-flying liberal and celebrated gay-rights activist who co-founded the influential
Human Rights Campaign
(HRC)." He also helped found the
Gay and Lesbian Victory Fund
.
Bean, University of Oregon graduate, a member of the board of the HRC, is an important activist in the
Common-Core Corps
. He "disseminated Common Core-aligned 'anti-bullying' material to children's schools nationwide." In 2012 Bean shelled-out more than $500,000 for President Obama and the Democrats.
At a full-of-gayety and opulence fundraiser in Portland, OR, Obama gave Bean a special "shout-out" for his courageous revealing of the hateful mistreatment of vulnerable young men. The president also "shelled out" (
continuing the bean metaphor
) " an exclusive Air Force One Ride" where Terry the bundler bundled up with Barack, Michelle (Obama) and Bill Clinton.
Michelle Malkin wrote that Bean "gleefully rubbed elbows" in the Democrat menage.
If you have not been informed about Mr. Bean's seedy side, it's because the Demo friendly media have hidden that which the "bundler" has done in his private time in his protective pod. Michelle Malkin presents us with the sordid story behind the story. Here goes!
"In 2013 Bean introduced the commander in chief to his 25-year-old ex-boyfriend, Kiah Loy Lawson. The pair posed for a cozy snapshot beneath an august portrait of George Washington in the White House library."
Last month, however, the former lovebirds posed for a less reputable set of pics: "Their creepy mug shots at the Multnomah County, OR, Detention Center."
After a sweeping investigation led by the Portland police department's sex crime units and two county D.A.s, authorities charged Bean with two felony counts of third-degree sex abuse. Lawson was indicted on third-degree sodomy and third-degree sexual abuse.
Seems that the "bundler's" miffed main-squeeze, Lawson, blew the whistle on the "bundler." He told the authorities that Bean secretly videotaped his trysts with young men.
The Oregon Willamette Week
published, in June, that Bean and Lawson "enticed a 15-year-old boy to a hotel in Eugene, OR, after meeting the boy through the iPhone app Grinder, which helps men locate 'local gay, bi, and curious guys for dating.'"
Malkin wrote "while the N.Y. Times has spilled gallons of ink on the now seriously doubted University of Virginia campus rape has remained silent the past six months on the alleged child rape scheme of one of the Democrat Party's most prominent campaign contributors and activists...."
If you want to see what is going on amongst the feminist grouchy-Marxists and their compliant dupes, read this:
http://townhall.com/tipsheet/mattvespa/2014/12/03/icymi-rolling-stone-botched-a-story-about-an-alleged-gang-rape-at-uva-n1927058?utm_source=thdaily&utm_medium=email&utm_campaign=nl&newsletterad
=
Then go to
Google
and search something like "college rape epidemic." You get page after page after page from myriad sources bemoaning the terrors that exist for young women on today's college campuses. What is touted as reality is that which the always honest, agenda-free, and omniscient Joe Biden wrote that one in every five women on campuses is sexually assaulted. That's 20%! (Numerous studies from non-biased organizations say the real number is less than 2%. That is that 2% of the women allege that they were molested, assaulted, raped. What percentage of these allegations resulted in convictions?)
There is further evidence regarding Sabrina Rubin Erdely the
Rolling Stone
reporter whose story about the alleged fraternity-rape at the University of Virginia caused a land-sliding hissy-fit amongst the feminists and their extorted sympathizers who are willing to bend over forward or backward, sensitive of the antiquated label
"MCP
– Male Chauvinist Pig.."
When
Rolling Stone
checked-out (finally!) Erdely's imaginative account of the alleged gang-rape, her fantasy unraveled rather quickly.
"In the face of new information, there now appear to be discrepancies in Jackie's account, and we have come to the conclusion that our trust in her was misplaced. We were trying to be sensitive to the unfair shame and humiliation many women feel after a sexual assault and now regret the decision to not contact the alleged assaulters to get their account. We are taking this seriously and apologize to anyone who was affected by the story."
Will Dana, Managing Editor
(For further on this and on the
Common-Core Corps
anti-bullying canard access
"Uh Oh: Rolling Stone Says There are 'Discrepancies' In Their UVA Story,"
by Matt Vespa, 12/5/2014)
Let's continue, and say that the 2% figure is accurate; should we dismiss it as "ho hum, that's life?" Of course not! I have five daughters, seven granddaughters, and five great granddaughters. Whether it be one of my family or any girls (
Remember, boys get raped also; I recommend that you suffer through Tom Wolfe's
"I Am Charlotte Simmons
.") 2% is horrible enough without the bogus, agenda-driven 20% picked out of unhealthy thick air by Vice Potus Biden and further polluted by the
femi-nits
who are compulsively obsessed with getting into everyone's hair. Writer Mona Charen takes the woman's perspective, that is much like my own:
http://townhall.com/columnists/monacharen/2014/12/05/what-the-uva-rape-case-reveals-n1927539/page/full
.
Obviously the
Times
(and the
Google Gaggle
) has kept Bean's dissemination of the
Common Core-aligned 'anti-bullying' material
in the...closet.
Keep Bean clean! Perfume the legume!
© Frank Maguire
---
The views expressed by RenewAmerica columnists are their own and do not necessarily reflect the position of RenewAmerica or its affiliates.
---