Matt C. Abbott
L.A. bishop's troubling distinction

By
Matt C. Abbott
November 7, 2008
A reader sent me some recent correspondence between herself and Los Angeles Auxiliary Bishop Edward Clark.
A very brief background of the matter: The reader, a member of a parish in the Los Angeles archdiocese, was troubled by her pastor's support of Douglas Kmiec. She spoke to another priest at the parish who told her that being "pro-choice" is not the same as being pro-abortion. She then wrote the bishop, whose response is below.
The only things I omitted from the bishop's letter were the parishioner's name and address; the first paragraph of the letter, which mentions the priest's name; and the same priest's name at the very end of the letter, showing he was sent a copy.
Aspects of the bishop's letter are, to me, highly problematic. I'd like to hear what other pro-lifers have to say about it.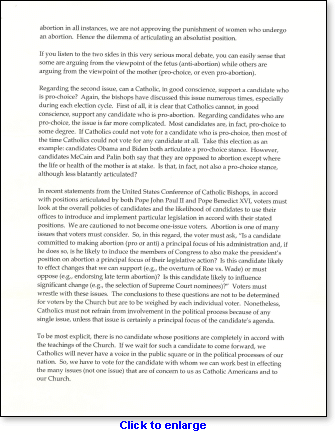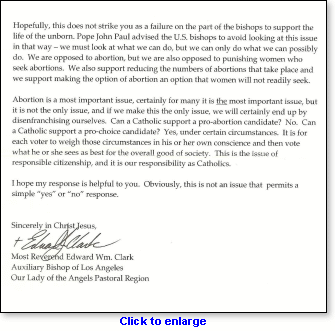 © Matt C. Abbott
---
The views expressed by RenewAmerica columnists are their own and do not necessarily reflect the position of RenewAmerica or its affiliates.
---