Matt C. Abbott
The misguided war on opioids

By
Matt C. Abbott
August 1, 2018
The following commentary (slightly edited) was written by Ron Panzer, president of Hospice Patients Alliance and co-founder of the Pro-life Healthcare Alliance.
–––––––––––––––––––––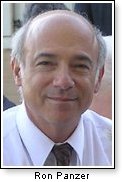 I want to share some insights into the well-publicized "war" on the epidemic of opioid overdose deaths. Those who have implemented regulatory changes supposedly to decrease opioid-related deaths are quite misguided in what they're doing within the health-care system. Some are profiteering off alternative medications being pushed on those who, in some cases, don't need them and aren't helped by them.
While it's true that administering Narcan to those who have overdosed on an opioid may save their lives, reducing the number of days' supply a patient may be prescribed for their pain medication does not help those who actually need those pain medications. Refusing to provide these medications – and others, including anti-anxiety drugs – to those who need them is cruel.
Within hospice or palliative care settings, opioids are readily available and are not restricted as much. But in non-hospice, non-palliative care settings, access to opioids is being severely limited. If you're not in need of such medications, or if you don't know someone in need of these medications, you would be completely unaware that a severe crisis is being created by those trying to help (or who
say
they're trying to help).
There are many bad things that happen when chronic and acute pain is not managed. Failure to properly treat pain will lead to suicides either outside the health-care system or within it; or to coerced entry into hospice. Many families and patients are reporting this problem nationwide. Many are reporting that to get their pain medication, they're being told they have to enter hospice!
It's certainly not a problem isolated to Oregon or any one state. Patients across the country have already held rallies to protest this attack on individuals already suffering. It's an attack on the vulnerable who are either in chronic pain due to long-term conditions or in acute pain due to surgeries.
The refusal of doctors to prescribe opiates and other medications for patients who truly need them is a disgrace. Yet the physicians are being forced to do so because they are being threatened with loss of their license if they prescribe too much.
Patients who have great difficulty in even getting to a physician's office are forced in many cases to go every seven days to get a prescription renewed, and even then, they are not getting the doses or even the proper medication that actually relieves their pain. Patients who have had hip or knee replacement surgery, as a common surgical example, are given intermediate medications that contain Tylenol and a low level and ineffective dose of an opiate and find their pain not relieved at all.
This war on opioid abuse is wrong-headed and misinformed. Yes, there are alternative medications that can help relieve pain for some, but not all, patients. A society that cares for its members works to relieve their suffering. Denying that relief, when what would help them is known and was formerly available, is heartless, cruel, and intended consciously by those at the highest levels of government bureaucracies to result in forced hospice admissions and/or assisted suicides.
Of this there's no doubt.
We are receiving complaints from people all across the country who suffer from chronic pain – even non-elderly Crohn's disease patients or others, for example – about being coerced to enter hospice to get opioids
even when they're not terminal at all
.
It's clear that once again, government interfering in health-care decision making, which should be between a physician and the patient alone (this does
not
include abortion, which is the taking of a human life and thus intrinsically immoral), causes much unnecessary suffering. It would have been wiser if government officials had listened to the physicians and patients in need of opioids before punishing the patients to solve the problem of those who misuse opioids.
© Matt C. Abbott
---
The views expressed by RenewAmerica columnists are their own and do not necessarily reflect the position of RenewAmerica or its affiliates.
---