Bruce Deitrick Price
Reading IS Phonics

By
Bruce Deitrick Price
February 3, 2016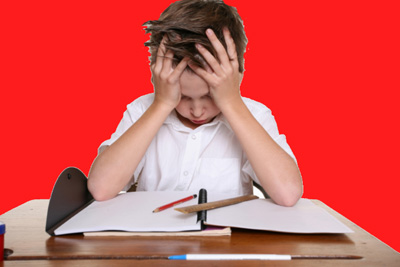 The last 80 years have seen one of the weirdest intellectual debates you can imagine. The Education Establishment constantly argues that phonics is wrong or unnecessary, that phonics is something you can throw away and nobody will be hurt.
The reality, however, is that phonics is essential, while everything else is the problem.
For all practical purposes, it's simpler to say that reading and phonics are the same thing. Love and marriage used to be like a horse and carriage; you can't have one without the other. It is quite the same with phonics and reading. Children will rarely be good readers without phonics. A a school system will go crazy trying to ignore this fundamental reality.
The Education Establishment is engaged in a hoax when they pretend that you can memorize thousands of words as graphic designs; or that you don't need the alphabet; or that reading is not about sounds (because, we are told, it's about meaning).
Here's how it works in real life: you sound out the words (aloud or in your mind), you recognize the sounds, and then you know their meanings. (Remember, kids show up in first grade already knowing 5,000 to 10,000 words.)
If you leave out the sounds, then you will have a lot more trouble getting to the meaning.
The dirty trick is telling children they can skip a crucial step, and jump from shapes to meanings. Doing it this way is hard work because it's memory-intensive. Children have to work extra hard to memorize the sight-words; and then their brains have to work extra hard to drag up the meanings of sight-words.
So now we have 40 or 50 million people who can't read in any full sense of the word. A third of the country is semi-literate or functionally illiterate. These people are crippled readers who cannot read for pleasure. Reading, if they can do it at all, is hard work.
The problem is that these non-readers have never been taught to read properly. And that's because our Education Establishment refused to teach them properly.
The proper goal of our schools is to have children fully literate in the first or second grades. Children learn to read, and then they read to learn. That's the correct pattern. That's the way all schools have been run since the first school.
Our Education Establishment has debased this natural sequence so that lots of people never reach the point where they can read even short simple words.
The brain is wired to read. It's not a big deal to learn this skill. It's like playing simple songs on the piano; it's like juggling three balls; it's like riding a bicycle. Somebody explains how you do it, you practice, and after a while it's quite simple. Reading is like that.
The techniques promoted by our Education Establishment turn reading into an impossible puzzle. Those techniques are the problem.
So let's just sum up the basics:
When you're talking about a phonetic language, the default instruction method is phonics.
When we're talking about reading English, phonics is essential. Everything else is optional or worse. Why? Because reading and phonics are the same thing.
Balanced literacy? That would be phonics. Unbalanced literacy is when you cut down on phonics!
CONCLUSION: the biggest problem we have in the United States is that children are not learning to read. The cure is obvious. We should stop teaching sight-words, even one. We have to teach systematic phonics.
That does not mean phonics that goes on and on. Children don't need a course in linguistics when they are six years old. They just need to know enough to sound out the words on the page.
–
Here are two videos and two articles that will quickly start any parent or teacher on the right course:
BIG-PICTURE VIDEO (four minutes): "Reading is Easy"
https://www.youtube.com/watch?v=-JV0tPGn-Ws
START PHONICS HERE (three minutes): "Phonics Song 2" (has 340,000,000 views)
https://www.youtube.com/watch?v=BELlZKpi1Zs
HOW TO TEACH PHONICS (short article): "Preemptive Reading"
http://www.improve-education.org/id81.html
WHY SIGHT-WORDS ARE BAD (short article): "Reading: the Con continues"
http://www.americanthinker.com/articles/2014/06/reading_the_con_continues.html
© Bruce Deitrick Price
---
The views expressed by RenewAmerica columnists are their own and do not necessarily reflect the position of RenewAmerica or its affiliates.
---