Ken Connor
Progressives' misguided sentiment on guns

By
Ken Connor
December 16, 2015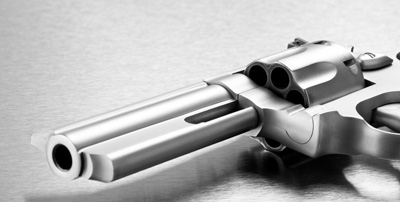 In the wake of the recent mass shooting in San Bernardino, the
New York Times
ran their first Page One editorial in nearly a century, calling for an end to the "gun epidemic" in America.
"It is a moral outrage and national disgrace,"
the editorial board wrote,
"that civilians can legally purchase weapons designed to kill people with brutal speed and efficiency."
A brief overview of other op-eds currently trending on the Times' website reveals a chorus of echoes to this sentiment. "Enough is enough." "Republicans should be ashamed of themselves." "Conservatives can keep their thoughts and prayers and give up their guns if they are serious about this problem." Etc.
Interestingly, the authors almost immediately acknowledge in their
editorial
that strict gun control laws are not a failsafe approach to stopping gun violence:
"Opponents of gun control are saying, as they do after every killing, that no law can unfailingly forestall a specific criminal. That is true. They are talking, many with sincerity, about the constitutional challenges to effective gun regulation. Those challenges exist. They point out that determined killers obtained weapons illegally in places like France, England and Norway that have strict gun laws. Yes, they did. But at least those countries are trying.
"It probably won't really work, but we should try it anyway just to show the world how civilized we are. Sure, criminal elements will still kill people with guns, but we will rest easy at night knowing that, at least we tried!" If any sentiment better captures the misguided spirit of Progressivism it is this. When in doubt, pass more laws. Instead of examining the root causes behind increasing gun violence in America – terrorism, increased racial tension, poor mental health infrastructure, poverty, urban decay, a culture that glorifies violence in all forms and an increasing disregard for the sanctity of human life – apply an ill-conceived, legally questionable legislative solution that will rob law abiding Americans of their constitutional rights while doing nothing to prevent criminals from doing what they do best: acquiring their tools of crime illegally.
As distasteful as it may be to the folks at the
New York Times
and the majority of their readership, many Americans cherish their right to keep and bear arms. Gun ownership goes hand-in-hand with the spirit of rugged individualism that has characterized America since our founding. These Americans are uncomfortable with the idea of ceding responsibility for their safety and that of their families to the government. They want the ability to defend themselves from terrorists, from mentally deranged vigilantes, from home invasions and carjackings and muggings. And as they witness America's social fabric unraveling before their eyes and the government's impotent and misguided responses to these issues, they are more determined than ever before to defend their constitutionally-protected right to self-defense. These people certainly have no interest in forfeiting their right to keep and bear arms in the name of some feel-good, symbolic gesture that will do nothing to stop evil people with evil intentions from bringing harm to innocent people.
There is much that the government can, and should, do in response to these challenges, but instead the Left is being blinded by a reflexive anti-gun ideology that muddies the political waters, fosters political division, and prevents effective action from taking place. Horrified by these acts of ruthless violence and disgusted by the idea that our society is one that celebrates the right to keep and bear arms, Progressives believe that a collective repudiation of America's "gun culture" is an essential part of addressing the problem of gun violence. This impulse is understandable, but irrational.
It might be an old trope but it is a true one. Guns do not kill people. People kill people. And people hell-bent on executing an act of mass murder tend to be very resourceful. As the
Times'
editorial readily admits, there have been mass shootings in several European countries with extremely strict gun laws, the attacks in Paris being the most recent example. The only difference those gun laws made at the end of the day was that only the criminals had the guns. The victims had been deprived by their government of any ability to effectively defend themselves.
Criminals aren't stupid. They are shrewd and they know how to take advantage of a population that has become complacent and vulnerable. We can pass all the laws we want designed to show the world how non-violent, how "post-second-amendment" our society has become, but the only practical result is that we'll be making ourselves more of a target for those who would do us harm. John R. Lott, Jr., author of the book
More Guns, Less Crime,
has dedicated his career to educating the public and lawmakers about how violent crime is actually reduced when law abiding citizens are permitted to carry concealed weapons. From a 1998
interview
with the University of Chicago:
"Criminals are deterred by higher penalties. Just as higher arrest and conviction rates deter crime, so does the risk that someone committing a crime will confront someone able to defend him or herself. There is a strong negative relationship between the number of law-abiding citizens with permits and the crime rate – as more people obtain permits there is a greater decline in violent crime rates. For each additional year that a concealed handgun law is in effect the murder rate declines by 3 percent, rape by 2 percent, and robberies by over 2 percent.

Concealed handgun laws reduce violent crime for two reasons. First, they reduce the number of attempted crimes because criminals are uncertain which potential victims can defend themselves. Second, victims who have guns are in a much better position to defend themselves."
(More recent material and interviews by Mr. Lott may be found here:
http://johnrlott.blogspot.com/
)
Bottom line: The surest defense against an armed criminal is to be armed yourself. In the end, we the people are responsible for our own safety and that of our families, neighbors and loved ones – and we have a constitutionally protected right to the tools necessary to secure that safety. President Obama is undoubtedly sincere in his desire to see an end to tragedies like the one in San Bernardino, Sandy Hook, and so many others that have unfolded in recent years. But sincerity means little when it results in misguided, ineffective solutions. People must be willing to set aside emotion and look at all the factors at play as well as take into consideration what the statistics have to say regarding the most promising solutions to the problem. America is in dire need of a cultural reformation. We need to take better care of our mentally ill citizens, we need to empower our law enforcement and intelligence agencies to better prevent these kinds of attacks, and we need to enable the public to participate in the ongoing mission of keeping America safe from those that would bring us harm.
© Ken Connor
---
The views expressed by RenewAmerica columnists are their own and do not necessarily reflect the position of RenewAmerica or its affiliates.
---