Eric Giunta
Legalizing marijuana: the conversation in Florida has begun

By
Eric Giunta
November 27, 2012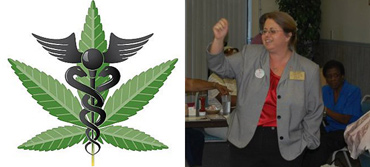 Encouraged by anti-prohibition ballot victories in three states Nov. 6, marijuana legalization advocates in the Sunshine State are bringing the fight for greater personal liberty and medical freedom straight to the Florida Capitol.
And they're confident that reform is just what the doctor ordered.
"I truly believe this is the year we're going to see some leadership on this issue," Jodi James, executive director of the Florida Cannabis Action Network (FLCAN), tells Sunshine State News. FLCAN calls itself the state's leading cannabis (i.e., marijuana) reform group.
"In Washington and Colorado, the people and their government have discovered that the sky didn't fall in after Nov. 6, and they were able to expand their regulation and control," she says. "What we have right now in Florida is putting cannabis into the hands of black markets, criminals, terrorists, and people who would damage our society from the inside-out. That's not control, but that's what you get with prohibition". . . .
Catch the rest of the story at Sunshine State News!
© Eric Giunta
---
The views expressed by RenewAmerica columnists are their own and do not necessarily reflect the position of RenewAmerica or its affiliates.
---