Audrey Ignatoff
President Trump is harming the anti-bullying movement

By
Audrey Ignatoff
August 13, 2018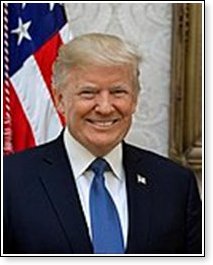 President Trump is single handedly harming the anti-bullying movement. With all his bullying behavior, he is serving as a role model to bullies across the country and around the world.
Trump has repeatedly called people derogatory names and made fun of people, including the disabled. He has even bullied our NATO allies. He has also lied repeatedly about people and his own behavior. Also, he believes that he can get away with lying, name calling, breaking rules and laws such as obstructing justice and perhaps collusion. He has made racist comments about African Americans, Mexicans, Immigrants, and Moslems. In addition, he has made sexist comments about women. These are common tactics of bullies from elementary school through the work place, and bullies are taking notice, and are eager to copy his behavior. They are led to believe that if Trump is a bully and he succeeded to
the highest office in the country
, such behavior is acceptable and will also provide positive rewards for them.
Betsy Levy Paluck, an award-winning psychology professor at Princeton University, has studied bullying behavior and remedies. Her research shows that influential, high profile students in middle schools can influence their peers to change their bullying behavior by accepting new socially acceptable norms that does not include bullying. In 2017, she received the MacArthur Foundation Fellowship for her ground-breaking work in New Jersey.
Paluck's work shows that people who have high status within their environments can have a significant impact on the behavior of others. Therefore, the president's behavior can and does influence people to bully others, whether they are children or adults, and this has dangerous and depressing consequences such as suicides, violence, and causing mental and emotional problems that may plague victims for years to come.
During Trump's tenure, we have witnessed an unbelievable amount of school shootings by many who were bullied by their peers. Thus, President Trump should change his own behavior and serve as a positive role model to the people of the United States and the world. Trump's behavior is undermining the important work of the anti-bullying movement of government, schools, organizations, and people like Professor Paluck.
Unlike dictatorships and authoritarian countries, the United States is supposed to promote freedom, equality, and non-discrimination. However, under this president, this is no longer true, and this is undermining the basic and human values that this nation was built on and should continue to enjoy.
© Audrey Ignatoff
---
The views expressed by RenewAmerica columnists are their own and do not necessarily reflect the position of RenewAmerica or its affiliates.
---