Arlen Williams
BFD-Day: the Obamacare Congress revisited (warning: graphic)

By
Arlen Williams
November 16, 2013
March 21, 2010 – when the zombie herd overran Washington D.C.
Led by their undead-princess, Nancy the Hammer
BFD-Day in Congress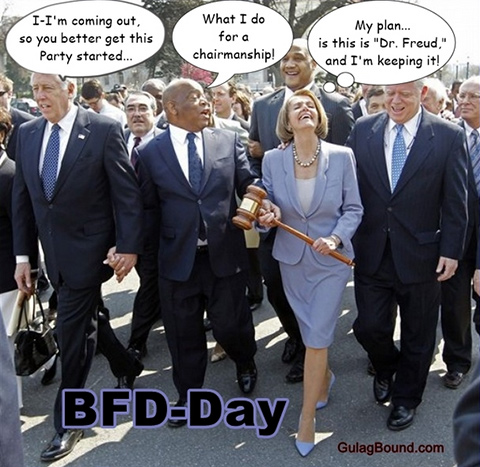 Original photo, Charles Dharapak (AP) and he took this one too, poor fellow, same day: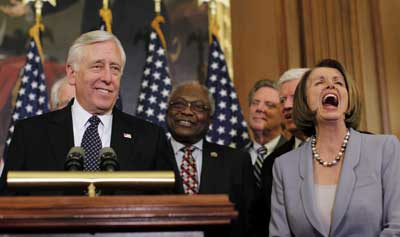 Lavender blue, dilly, dilly...
CAW..! CAW..!
Those aren't vampire fangs, are they?
Maybe not, unless they're retractable, by the below from Lance Iverson, San Fransisco Chronicle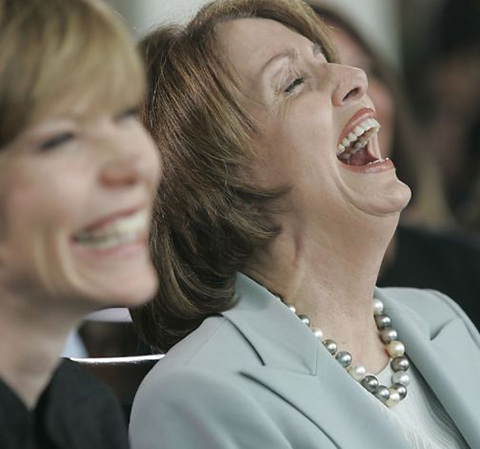 © Arlen Williams
---
The views expressed by RenewAmerica columnists are their own and do not necessarily reflect the position of RenewAmerica or its affiliates.
---