Marielena Montesino de Stuart
Before you go, you must know this...

A pro-life, pro-America look at human space exploration

By
Marielena Montesino de Stuart
July 11, 2011
Mission STS-135
For three decades members of the 45th Space Wing have provided vital Eastern Range support for NASA's space shuttle program. They stand ready to give their support, one last time, during the final landing of the Space Shuttle Atlantis, when it returns to Earth upon completion of Mission STS-135.
The shuttle launched at 11:29 a.m. (EDT) from the Kennedy Space Center Launch Complex 39A, on Friday, July 8. One space walk is planned during the estimated 12-day mission.
This was the final space shuttle flight. It is the end of an era in American history.
Shortly after the launch, the White House released a statement from President Obama, which included his encouragement of a Mars program — perhaps anticipating his destination in exile, after the 2012 elections:
"I have tasked the men and women of NASA with an ambitious new mission: to break new boundaries in space exploration, ultimately sending Americans to Mars. I know they are up to the challenge — and I plan to be around to see it."
— President Barack Obama, The White House, July 8, 2011.
These sound like nice words — but NASA cannot carry out such projects without committed programs to sustain them — and NASA has not been a priority for President Obama. In fact, President Obama cancelled Project Constellation — which included plans to send astronauts to the Moon, to Mars and into deep space exploration.
President Obama also seems to be removing Americans as leaders of the space program, by enforcing more and more his
internacionalista
ideology
.
NASA Administrator, Charles Bolden, revealed President Obama's marching orders to NASA: "Reach out to the Muslim world and engage much more with dominantly Muslim nations."
On June 30, 2010
al-Jazeera
aired an interview with Bolden. Here is an excerpt, where Bolden explains President Obama's instructions:
"One, was he wanted me to help re-inspire children to want to get into science and math, he wanted me to expand our international relationships, and third, and perhaps foremost, he wanted me to find a way to reach out to the Muslim world and engage much more with dominantly Muslim nations to help them feel good about their historic contribution to science, math, and engineering."
NASA's assistant administrator for public affairs, Bob Jacobs, said that Bolden was speaking about priorities related to "outreach" — not about NASA's primary missions of "science, aeronautics and space exploration." Not a surprising statement from a PR department, trying to do damage control.
Byron York, chief political correspondent for The Washington Examiner wrote on July 5, 2010 about the
al-Jazeera
episode:
Michael Griffin, who headed NASA during the last four years of the Bush administration, says the space agency's new goal to improve relations with the Islamic world and boost Muslim self-esteem is a "perversion" of NASA's original mission to explore space. "NASA was chartered by the 1958 Space Act to develop the arts and sciences of flight in the atmosphere and in space and to go where those technologies will allow us to go," Griffin said in an interview Tuesday. "That's what NASA does for the country. It is a perversion of NASA's purpose to conduct activities in order to make the Muslim world feel good about its contributions to science and mathematics."
Bolden also asserted that the United States is not going to travel beyond low-Earth orbit on its own — and that no country is going to make it to Mars without international help.
According to a Fox News report , Michael Griffin disagreed with Bolden's comment about Mars, explaining that the U.S. can accomplish such projects without international aid. "To the extent that we wish to go to Mars, we can go to Mars," said Griffin.
A "devastating" blow to the American space program
In April, 2010, Neil Armstrong, the first man on the Moon, published an open letter together with Apollo astronauts James Lovell and Eugene Cernan, which described President Obama's cancellation of Project Constellation as "devastating."
The letter also stated that, "for The United States, the leading space faring nation for nearly half a century, to be without carriage to low Earth orbit and with no human exploration capability to go beyond Earth orbit for an indeterminate time into the future, destines our nation to become one of second or even third rate stature."
As we witnessed the Shuttle Atlantis leave our planet on July 8, it was easy to see how fragile our extraordinary American space program has become.
America, which once ruled human space exploration, will now depend on the Russians to help us reach this new frontier. For those of us who have followed the American space program with great respect and admiration, it is as if a gentle giant has gone to sleep
.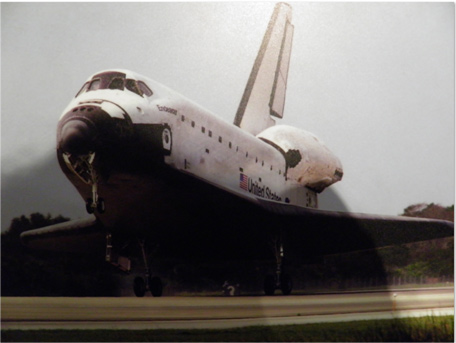 God and human space exploration
Human space exploration, with Americans as leaders, can remain a noble scientific project that values and protects human life.
This is extremely important for those of us who believe that human life is strictly God's divine creation. Without question, our support of a space program that defines itself as "humanist" must always include the condition that the defense of innocent human life must never be compromised.
For the sake of clarity, it is important to note that there is secular humanism — and authentic humanism, which is divine and centered on God as the Creator.
Dr. Christopher McKay is a planetary scientist at NASA's Ames Research Center in Mountain View, California. Dr. McKay has expressed his firm believe that, "Earth's gift to the universe is the gift of life." Personally, I would change that to "God's gift to the universe is the gift of life." Nevertheless, statements such as Dr. McKay's could draw support for human space exploration, as a scientific project that respects and protects human life.
Recently I spent a full, glorious day, at the Smithsonian National Air & Space Museum, in Washington DC. And I say glorious — because there is no better way to describe what it felt like to examine this outstanding museum collection — which reflects the accomplishments and sacrifices made by so many men and women, throughout the history of our space program
.
There, piece by piece — from the most humble sketch to the most sophisticated mechanisms, one could witness our incredible human potential and noble spirit, in search of discovery.
I also have had the privilege of visiting the collection at the Kennedy Space Center, in Cape Canaveral. My reaction upon leaving both museums was one of longing to return, very soon.
"Mars beckons... but Mars will not wait forever"
Such were the words of the former chairman of the National Space Society
,
Dr. Robert
Z
ubrin, who is also president of Pioneer Astronautics and of The Mars Society.
Dr. Zubrin has been clamoring for support of a Mars program involving human exploration — where our natural, noble human potential can be unleashed.
If President Obama is serious about sending Americans to Mars, then he may want to get help from Dr. Zubrin — a world-renowned expert on the Red Planet. Dr. Zubrin should have no problem having a discussion about Mars with President Obama — which would include the most complex analysis, cost-effective means, as well as a lighthearted view of what American astronauts can expect once they reach the Red Planet.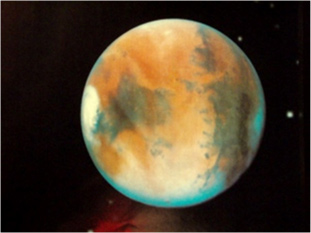 Dr. Zubrin has been the driving force behind a program called Mars Direct, which would utilize existing technologies, and would place the Mars mission on a faster track — without the need of massive government expenses, bureaucracy or delays. Mars Direct proposes that missions to Mars should leave directly from Earth.
Tyranny, war and genocide
In
The Case for Mars
Dr. Zubrin writes:
"
The essence of [a] humanist society is that it values human beings — human life and human rights are held precious beyond price. Such notions have been for several thousand years the core philosophical values of Western civilization, dating back to the Greeks and the Judeo — Christian ideas of the divine nature of the human spirit. Yet they could never be implemented as a practical basis for the organization of society until the great explorers of the age of discovery threw open a New World in which the dormant seed of humanism contained within medieval Christendom could grow and blossom forth."
Dr. Zubrin has expressed his rejection of population control, and passionately believes that space exploration must be humanist in nature — for it to serve a noble purpose. He stresses that human beings create new resources by finding ways of using new developed technologies. He adds, "this is why (contrary to Malthus ) [creator of the Malthusian Theory of population control] as the world's population has increased, the standard of living has increased, and at an accelerating rate."
"Malthusianism is scientifically bankrupt," states Dr. Zubrin. "All predictions made upon it have been wrong, because human beings are not mere consumers of resources. Western humanist civilization, as we know and value it today, was born in expansion, grew in expansion, and can only exist in a dynamic expanding state. If the idea is accepted that the world's resources are fixed, then each person is ultimately the enemy of every other person, and each race or nation is the enemy of every other race or nation. The inevitable result is tyranny, war and genocide. Only in a universe of unlimited resources can all men be brothers."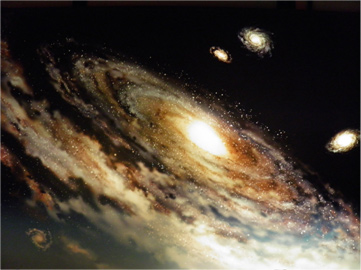 The sanctity of life
The defense of human life has been present, consciously or not, in each and every noble aspiration and human endeavor that man has ever embarked on; however, society's increasing abandonment of the sanctity of life has been a death sentence, not just for ourselves as individuals. The abandonment of the sanctity of life is fundamentally an attack on all of God's creation.
We must value our extraordinary human potential, if we are to respect God's divine creation.
In
The Case for Mars
. Dr. Zubrin also states: "Some people consider the idea of terraforming Mars heretical — humanity playing God. Yet others would see in such an accomplishment the most profound vindication of the divine nature of the human spirit, exercised in its highest form to bring a dead world to life."
Our greatest resource
We live in a world where population is only above replacement level in sub-Saharan Africa. A world where life is disposable. Where human potential is not valued as our greatest resource.
Fortunately, like the inevitable discovery of the New World — human space exploration is also inevitable. Man is determined to return to the Moon — to reach Mars, whether through a private or government- sponsored program.
But, who will lead? Will it be for a noble cause that supports humanity?
We are doomed if the space program is led by the Communist Chinese — the most powerful anti-humanist government on Earth.
Communist China's military-run space program is moving ahead, fast and furious. China plans to launch the Tiangong 1 by the end of September — as the first module of a future space laboratory. The Chinese will then attempt their first in-orbit docking , with the goal of having a fully established space station by 2020.
On January 11, 2010 China flexed its muscles by conducting an exoatmospheric missile interception test, as a step towards development of a missile defense system. This has put Washington DC on notice that Beijing's goal is to militarize space and achieve strategic superiority in aerospace.
Rep. Frank R. Wolf, (R) from Virginia — who is a staunch critic of Communist China's murderous activities and human rights violations, inserted a clause in NASA's budget which restricts NASA's ability to collaborate with the Chinese government or Chinese companies. The restrictions also extend to the White House's Office of Science and Technology Policy (OSTP).
Under the clause, these agencies are not allowed to "develop, design, plan, promulgate, implement, or execute a bilateral policy, program, order, or contract of any kind to participate, collaborate, or coordinate bilaterally in any way with China or any Chinese-owned company."
NASA is also prohibited from hosting official Chinese visitors.
Rep. Wolf is Chairman of the Commerce-Justice-Science (CJS) Appropriations Subcommittee.
The clause was added to an emergency national budget bill passed in April, to keep the U.S. government running for six months.
Human space exploration: the infinite frontier
At a time when governments around the world are passing laws to reduce population growth through the incremental establishment of laws and programs that lead to the murder of innocent human beings, we must support programs that oppose these evil tendencies.
The success of human space exploration depends on the growth of a human population that will support its programs far into the future — of a new and infinite frontier.
Great innovation has resulted from great human endeavors — the building of pyramids, great cathedrals, the discovery of the New World. At the time that these projects were undertaken they were the most complex for that age. These accomplishments have opened the door to great human cooperation, integration, and advancements. These accomplishments took place because of our extraordinary human potential.
Human space exploration is no different.
Americans must lead
Scientists at NASA, as well as in the private sector agree that Mars, as well as other human space exploration programs are within our reach — but it is crucial that Americans lead in these efforts.
Mars is reported to have vast quantities of carbon, nitrogen, hydrogen and oxygen — readily accessible to those who are willing to apply their skills, in support of discovery — and in support of developing technologies for the benefit of humanity.
While some may argue that there are vast uninhabited lands in every continent on Earth, that could be turned into new frontiers — the fact is that this has not proven to be a strong enough motivation for expansion, or human population growth.
To the contrary. Entire regions battle over control of natural resources. America itself is a hostage of the oil industry — much of it controlled by countries who are hostile to us. Human life has been devalued, and anti-human ideologies have permeated our societies and governments.
Maybe a society that supports human space exploration as a noble cause, may begin to rediscover the divine potential of each human life.
No nation can follow the pursuit of such a noble task better than America.
Before you go...
Human space exploration evolved from the idea that there is a destiny full of optimism and goodness in the discovery of the celestial theater, and it needs human participation to accomplish it.
The greater the population, the faster the rate of innovation — and innovation is what inspires man's dream of reaching beyond the Earth.
So, on a clear night, look up and think — that in our struggle for the defense of human life, God's answer may very well lie amongst the stars.
© Marielena Montesino de Stuart
---
The views expressed by RenewAmerica columnists are their own and do not necessarily reflect the position of RenewAmerica or its affiliates.
---