Marielena Montesino de Stuart
HOLY WEEK IN SPAIN: Honoring my Roman Catholic traditions

By
Marielena Montesino de Stuart
April 20, 2014
This is the day which the Lord hath made: let us rejoice and be glad in it. Give praise unto the Lord, for He is good: for His mercy endureth for ever. Alleluia, alleluia.

Christ our Pasch is sacrificed.

EASTER SUNDAY: HE IS RISEN! REJOICE!
Wishing Renew America and its readers a very blessed and joyful Easter Sunday.

DON'T MISS
"Holy Week in Spain"
– including an important commentary regarding the Cathedral of Córdoba – and how the
socialists
communists and the Muslims are trying to take it away from the Roman Catholic Church.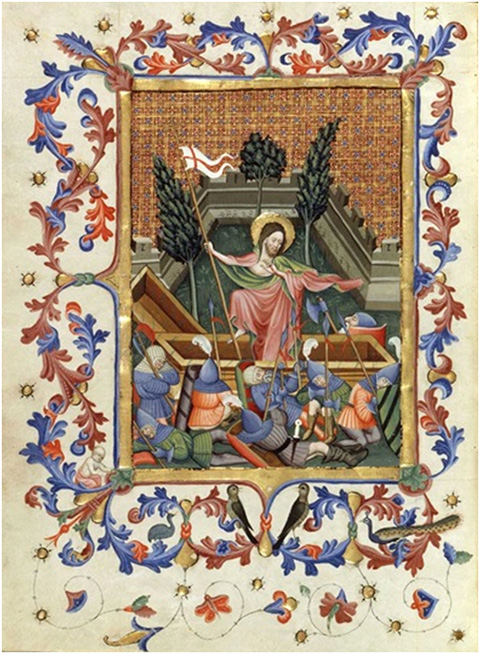 THE RESURRECTION – Breviary of King Martín of Aragón (1356-1410). Work on his breviary began circa 1400 in the monastery of Poblet in Catalonia, and was completed around 1420 to 1430.
|||||||

Someone has to say the truth...
Please click
HERE
for important copyright terms and conditions, and instructions for quoting excerpts.
Please click
HERE
to submit a comment.
© Marielena Montesino de Stuart
---
The views expressed by RenewAmerica columnists are their own and do not necessarily reflect the position of RenewAmerica or its affiliates.
---