Jen Shroder
Calif. racist education standards infecting nation

By
Jen Shroder
June 1, 2010
California is taking the lead in determining the nation's education by outlawing Texas standards from California curriculum. Textbook publishers will be pressured to ignore Texas standards by making it illegal for California school boards to adopt anything that smacks of Texas changes. California is arrogantly censoring our historical heritage!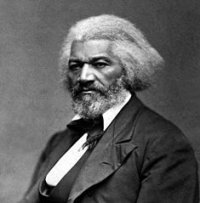 After progressive "experts" tried to strip references to Independence Day, Thomas Edison, Daniel Boone, Neil Armstrong and replace Christmas with Diwali, Texas conservatives battled to restore our heritage including many of our black heroes like Frederick Douglass who realized that our greatest proclamation of emancipation was the Declaration of Independence. David Barton, consultant to Texas Board of Education, wrote:
"Few today know that almost 5,000 of the patriots in the fledgling Continental Army were African Americans — that, for example, a hero of the Battle of Bunker Hill was African American Peter Salem. His heroic actions saved the lives of scores of Americans, and he was honored before General Washington for his courage."


Barton includes African-Americans such as Lemuel Haynes, James Armistead, Oliver Cromwell and Prince Whipple, Jordan Freeman, Rev. Hiram Rhodes Revels, the African American missionary who became the first black U. S. Senator, and Joseph Hayne Rainey, who overcame slavery to become the first African American elected to the U. S. Congress, even presiding over the U. S. House.
On the Glenn Beck program, Barton named Wentworth Cheswell as the first African-American judge in 1768, but few knew he also rode with Paul Revere to warn "The British are Coming." These and others including Hispanics are what Texas has fought so bravely to restore to our history, yet California legislatures have the audacity to claim they reject Texas changes because it threatens California's diversity standards.
Progressives want to censor all information leading to individual rights and our Constitution and replace it with a focus on people like Islamist Malcolm X, a communist sympathizer. (The city of Berkley is closed in honor of Malcolm X day) Texas wants to restore our nation's precious foundation, but California legislators are throwing up a smokescreen with complete fabrications about Texas goals.
The only black hero during the Revolutionary War recognized by California is Crispus Attucks. Little is known about him except that he was one of the first men killed in the Boston Massacre.
Our textbooks were stripped of our history during Woodrow Wilson's presidency. Wilson kicked out every African-American in federal office except one. He showed a Klan recruiting film, "Birth of a Nation" and called it "History written with lightning." Barton said that Wilson adopted the seven volume "History of the American People" which is still the basis from which "experts" take 20th century history and it's completely racist.
Lucas Morel, author of "Lincoln's Sacred Effort," explained the differing approaches of history. Progressives believe that "You get what is secure if government gives it to you," while patriots believe that the Declaration of Independence contends your rights are not the gift of government, you are born with them.
This is not a fight between Republicans and Democrats, this is a battle between patriots and progressives, a choice between preserving our history or inviting oppression. Both socialists and communists see our individual rights protected by our U.S. Constitution and want to destroy it...which might explain Obama's choice of Kagan for US Supreme Court. While dean of Harvard, Kagan did not require the study of the Constitution but rather a study of foreign and international law.
SB 1451 has passed the California Senate and is headed for the Assembly. BlessedCause.com is launching a campaign to make sure every Californian knows which legislator voted to censor our history. If this bill passes the Assembly, it will infect the whole nation as California is the largest block in the textbook market
. I urge everyone from every state to contact your state Senator or Assemblyman and ask for legislation like SB 1451, block California's twisted standards just as California is blocking Texas.
If enough states join together it would kick California off of the throne of public education and protect us from California's sick, liberal bias. Talk to your state legislator, ask that he consider introducing a similar bill.
Do not allow progressive-infested California to control how to raise your children any longer. America, fight for your history before it's too late.
© Jen Shroder
---
The views expressed by RenewAmerica columnists are their own and do not necessarily reflect the position of RenewAmerica or its affiliates.
---