Wes Vernon
The well-traveled Bernie

By
Wes Vernon
June 4, 2019
Bernie Sanders and his bride spent their honeymoon in the Soviet Union in June 1988, when he was serving as mayor of Burlington, Vermont, a city of about 40,000.
The newlyweds traveled to the USSR to establish a "sister city" relationship with the city of Yaroslavl, a community on the Volga River of about 500,000.
The day after Sanders and his wife Jane married in Burlington, they led a dozen-member delegation on a 10-day visit behind the Iron Curtain, where they promoted a
cultural exchange
between Burlington and Yaroslavl. They also visited Moscow and Leningrad.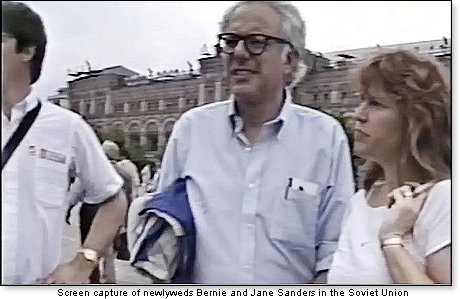 During his Soviet trip, Bernie criticized the cost of housing and health care in the U.S., while praising the lower cost of both in the Soviet Union – although he conceded America's housing and health care were of higher quality. He also harshly blasted the U.S. over its foreign policy,
prompting one of his traveling companions to walk out
.
The Russian "honeymoon" was a "formative time for Sanders, foreshadowing much of what animates his presidential bid," according to a detailed report in the
Washington Post
.
Besides his formative excursion into Communist Russia, the well-traveled Bernie has gained familiarity with lots of places, including Nicaragua and Cuba, and he has apparently picked up memories along the way, to say nothing of political campaigns of the hard left variety.
He has, for example, campaigned for the Socialist Workers Party in the U.S., or so we are informed by the
Washington Examiner
. In 1980 and 1984, for example, Mr. Sanders was investigated by the FBI for his ties to the Marxist Socialist Workers Party. Bernie has "always played down the extent of his involvement with the party" the Examiner tells us. The group included radicals "who praised the Soviet Union and Cuban communists."
Bernie, however, denies ever being a party member. In 1988, Sanders was asked about being an elector in 1980 for the party. Replied he:
"I was asked to put my name on the ballot and I did, that's true."
The Examiner's report concludes that, in fact, Bernie's ties to the party are "deep and enduring."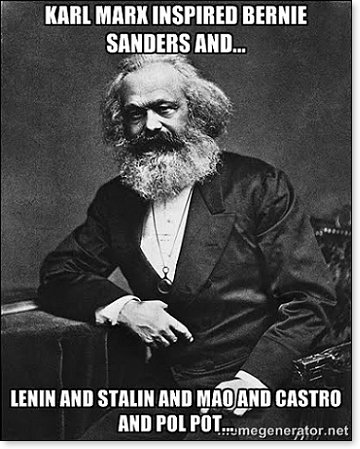 © Wes Vernon
---
The views expressed by RenewAmerica columnists are their own and do not necessarily reflect the position of RenewAmerica or its affiliates.
---