Rev. Austin Miles
BREAKING! Rev. Austin Miles NOT seeking sex-change surgery!

By
Rev. Austin Miles
April 20, 2016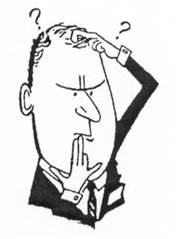 MilesTones:
Many, including this writer, literally fell out of their chairs this morning when the news headline broke and appeared on in-boxes throughout America and Europe. It caused conservatives to choke on their coffee as social media lit up, while frantic phone calls were dispatched throughout the land.
It all started with my story:
"Sex-Change Surgery Halted at John Hopkins Hospital."
This is a factual account as to why the famed hospital has discontinued "gender reassignment" surgery due to health risks, including severe mental problems resulting in countless suicides.
"
Here is the direct link to that story:
http://www.renewamerica.com/columns/miles/160418
Readers of the prominent news site
, Renew America
can subscribe to stories by their favorite authors and are alerted the moment the stories break. When the notice comes in, it is
formatted to show author's name, THEN the title of the story.
That is where it all started to explode in cyber space, and here is why:
The header this morning stated:
Rev. Austin Miles-Sex-Change Surgery HALTED –
Many readers stared at the headline in disbelief and sent emails. France stated: "Really?" Russia said, "Can't be," Denmark said, "AHA!" while The Assemblies of God stated,
"See there-we told you so!"
while the democrats proclaimed,
"Hey, he's one of us!"
My wife, grandson and great grandson assisted in getting me off the floor which is a very helpful service when one gets to be my age. Back on my feet, upright, I seriously and earnestly pondered this situation:
First of all, I could never be a woman as good looking as my wife and my beard would be a slight distraction from the sought after illusion. If perfection cannot be achieved, it won't be attempted by this unworthy Australopithecus.
A major challenge is that I could never walk in high heels without serious wobbling. Besides
, Bruce Jenner
, who has never mastered that skill himself, would be disqualified as a coach. One thing for sure, it has been an eventful morning. Now it's time to trim and shape my beard.
EXTRA READERS NOTE: Yesterday my website,
www.revaustinmiles.com
, welcomed its 5 millionth visitor. Since that time, over a thousand new readers have logged in.
–
Image Credit: evangelicalcalvanistblogspot.com
© Rev. Austin Miles
---
The views expressed by RenewAmerica columnists are their own and do not necessarily reflect the position of RenewAmerica or its affiliates.
---