Marielena Montesino de Stuart
Marielena Stuart: 3rd place in poll at tea party convention

By
Marielena Montesino de Stuart
November 11, 2011
MARIELENA STUART: 3rd Place in Poll, Ahead of George Lemieux, Adam Hasner and Craig Miller — at TEA Party Convention in Daytona Beach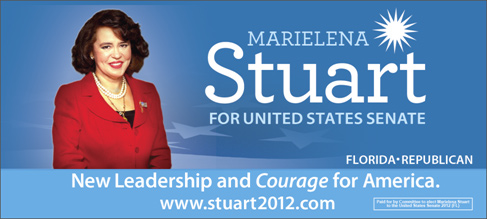 Marielena Stuart came out in 3rd place, ahead of George Lemieux, Adam Hasner and Craig Miller at the TEA Party Convention in Daytona Beach, in a Straw Poll conducted after the Senate Forum — where she energized the audience with her conservative message. TEA Party leaders are welcoming Marielena throughout Florida, as she continues her campaign to change the moral and fiscal environment in Washington DC.
The result of this Straw Poll is a testament to Marielena's strong conservative message — even though she just announced her candidacy in August.
Marielena Stuart for United States Senate 2012 (Florida)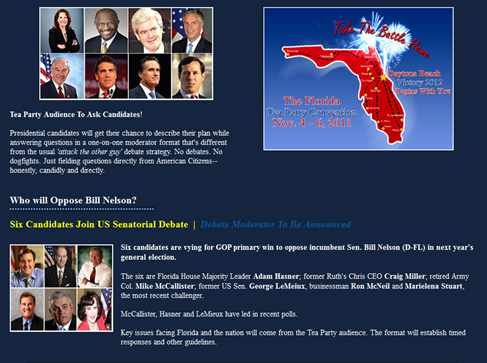 Come Join Us! www.Stuart2012.com
© Marielena Montesino de Stuart
---
The views expressed by RenewAmerica columnists are their own and do not necessarily reflect the position of RenewAmerica or its affiliates.
---