Marielena Montesino de Stuart
Cardinal Raymond Burke: Do as I say, not as I do...

By
Marielena Montesino de Stuart
February 11, 2013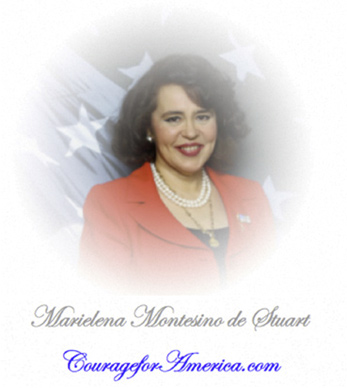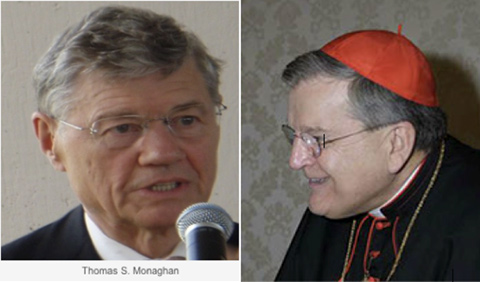 CARDINAL BURKE: STOP
giving the innocent unborn lip service!
STOP
your farcical "pro-life" proclamations from your gilded offices at the 16th century
Palazzo della Cancelleria
– and from the Ritz Carlton!
Cardinal Raymond Burke says that Irish Catholic politicians who support abortion should not receive Holy Communion. Good, it's about time; however, this is not the first time he makes this public proclamation.
Remember John Kerry during the 2004 presidential campaign?
Was anything done about it? NO. In fact, pro-abortion John Kerry, along with pro-abortion Chris Dodd and pro-abortion Ted Kennedy, received Holy Communion – at none other than Benedict XVI's Papal Mass in Washington DC, on April 17, 2008.
http://www.lifesitenews.com/news/archive//ldn/2008/apr/08041707
Cardinal Burke may not have been responsible for these three pro-abortion politicians receiving Holy Communion; however, his double-standard, as explained below, does not lend credibility to the recent admonition he issued to Irish politicians.
It appears that Cardinal Burke looks the other way – and 'breaks bread' with certain wealthy lay Catholics, in so-called "conservative" circles, who honor pro-abortion billionaire/politicians in exchange for money, while apparently ignoring the following Catholic guidelines:
"
The Catholic community and Catholic institutions should not honor those who act in defiance of our fundamental moral principles. They should not be given awards, honors or platforms which would suggest support for their actions
." [emphasis added] – From Catholics in Political Life (USCCB 2004).
Thomas S. Monaghan is the Catholic Founder and Chancellor of Ave Maria University. On November 5, 2009 a pro-abortion billionaire/politician was honored on the campus of Ave Maria University – in exchange for a gift of $4 million. This billionaire/politician also has a notorious history of giving breathtaking financial support to pro-abortion politicians – including Barack Obama. Ironically, he also funds children's hospitals. This is typical of powerful individuals without a well formed conscience. They cannot make consistent moral and ethical choices.
The timeline and details of the November 5, 2009 event – and the aftermath, appear here:
http://romancatholicworld.wordpress.com/2010/02/24/the-chronicles-of-ave-maria©-ave-maria-university-and-golisano-timelines-and-facts/
Following the honoring ceremony a huge building was erected on campus, bearing the name of this pro-abortion billionaire/politician, thus honoring him in perpetuity
.
It is my opinion, that this large building stands as a reminder to society, of the erosion of what it means to be pro-life. In spite of this scenario – Monaghan considers himself qualified to serve on the Advisory Board of the Ave Maria Mutual Funds – which meets
"regularly to review the Funds' moral standards and criteria
."
Now read about Cardinal Burke's participation in Thomas S. Monaghan's
Legatus "
summit" at the Ritz Carlton Beach Resort in Naples, FL., in February 2012.
http://www.ncregister.com/daily-news/legatus-celebrates-25-years/
.
Legatus
is an organization founded by Thomas S. Monaghan
"designed exclusively for top-ranking Catholic business leaders and their spouses
."
Did Cardinal Burke issue the same public admonition at the Ritz-Carlton Beach Resort, regarding Holy Communion? Has he administered the same public medicine to "conservative" wealthy lay Catholics in positions of leadership, who honor pro-abortion billionaire/politicians in exchange for money? Please, Cardinal Burke – inquiring Catholic minds want to know!
Cardinal Burke's words mean nothing. His actions – and the company he keeps – speak loud and clear. It is nauseating to see powerful members of the Church's hierarchy issuing farcical proclamations against abortion. The innocent unborn being murdered, deserve better.
This is a tragic reality for Roman Catholics who may not be aware of the double-standards practiced by some of the Church's highest ranking prelates – considering that Cardinal Raymond Burke is the current Prefect of the Supreme Tribunal of the Apostolic Signatura – which is the highest judicial authority in the Catholic Church – apart from the Pope himself.
Of course... for those who are unable to make moral distinctions, it is often easier to dismiss or ignore the facts. But those who have the courage to stand for truth must never be afraid. They must always stand on the side of God.
As a practicing Roman Catholic – I must say – that if Cardinal Raymond Burke is considered about the best that we have in the leadership of the Catholic Church – then God help us all.
There is turbulence all around us, as we see society descend further into materialistic atheism, while the lives of millions of innocent babies are threatened by abortion. Our hearts are broken – but we must remain determined to defend innocent human life, without exceptions, until the Kingdom of Christ – and His love – rule this earth.
© Marielena Montesino de Stuart
---
The views expressed by RenewAmerica columnists are their own and do not necessarily reflect the position of RenewAmerica or its affiliates.
---