Marielena Montesino de Stuart
BENEDICT XVI and FRANCIS: An interlude for questions

Tea with Marielena... between Nocturnes and Preludes

By
Marielena Montesino de Stuart
May 3, 2013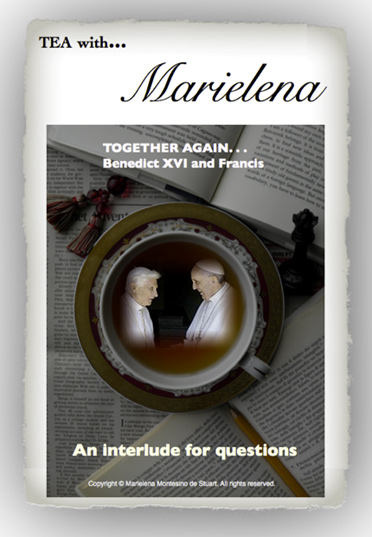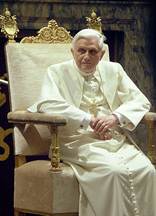 A hop, skip and a jump... together again
Benedict XVI was staying at his temporary residence in Castel Gandolfo, where Francis paid him a visit a few weeks ago. Now, Benedict has moved to his permanent retirement residence in the Vatican.
This means that Francis is now a hop, skip and a jump away from Benedict.
What a perfect time to ask questions!
Benedict XVI is an expert in Canon Law, Church history and papal teachings – including those spoken
ex cathedra
. Benedict presents the unique situation of a "living ex-Pope" – who by now is playing the piano at his new residence in the Vatican.
God bless him.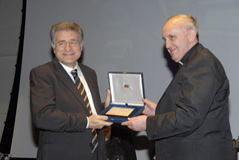 Questions
So between Chopin Nocturnes and Preludes, I ask that Benedict stop for a moment and remove his hands from the 88's – in order that I may respectfully pose the following questions:
On October 11, 2012, the former Cardinal Bergoglio of Buenos Aires
honored
his close friend, the liberal Rabbi Abraham Skorka, with a
Doctor Honoris Causa,
at the
Pontifical Catholic University of Argentina. By the date of his honoring, Rabbi Skorka's scandalous public support of homosexual civil unions was well known in Argentina and abroad
– with wide dissemination, including a press release from the Jewish News Agency in Argentina.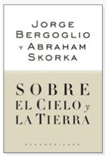 Bergoglio's honoring of Rabbi Skorka should not come as a surprise. Bergoglio and Skorka have a long history of collaboration – including a book of "dialogues" where their thoughts and opinions are documented.
But Skorka has not been alone in his liberal social position.
Bergoglio favored homosexual civil unions in Argentina
, when he was Cardinal of the Archdiocese of Buenos Aires. Many Catholics around the world reacted in shock upon hearing of Bergoglio's background. Others, who had been tracking Bergoglio's activities at the Archdiocese of Buenos Aires for a long time, simply said –
what's new
?
The archives of the Roman Catholic Church are filled with documents which point to "transgressions" and opinions profoundly at odds with the Church – which can affect the legitimacy of a Pope.
Please Benedict XVI – were you informed by the Episcopate of Argentina of Bergoglio's history?
If you
were
informed, then we appreciate hearing your expert reasoning, as to why you considered that Bergoglio's favoring of homosexual civil unions and his scandalous honoring of Rabbi Skorka, did not disqualify the former Cardinal Bergoglio as a candidate for the papacy.
If you were not informed of the above, then would this omission not make the decision by the Conclave an illegitimate one, since you were prevented from even considering these issues?
The Episcopate of Argentina had plenty of time to apprise you of these grave matters, even during your last month in the papacy.
As a theologian, former
peritus
at the modernist Second Vatican Council – and as former Prefect of the Congregation for the Doctrine of the Faith (for 24 years) – please help us understand what exactly is going on.
How is it that someone like the former Cardinal Bergoglio qualifies to become Pope – with such antecedent events?
What Code of Canon Law specifically permits this?
What papal teaching spoken
ex cathedra
specifically permits this?
Where, in more than 2,000 years of Church history is this specifically allowed?
1.2 billion Catholics deserve to know.
There is still time to go back to the drawing board. You and the former Cardinal Bergoglio, now known to the world as Francis, are both living in the Vatican. What a perfect time to sort this out – perhaps while you play Arvo Pärt's
Vater unser –
written in your honor, which ends with the words
"...
deliver us from evil
."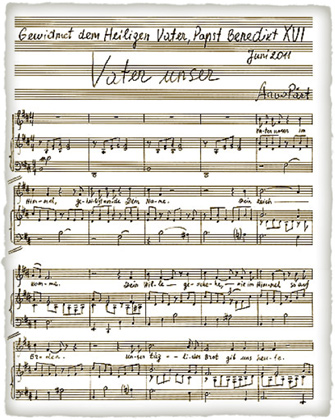 Come back for another
Tea with Marielena...
where the brew keeps you calm and very focused.
© Marielena Montesino de Stuart
---
The views expressed by RenewAmerica columnists are their own and do not necessarily reflect the position of RenewAmerica or its affiliates.
---