Marielena Montesino de Stuart
INTO THE FRYING PAN! Cardinal Gianfranco Ravasi and the Venice Biennale

Someone has to say the truth...

By
Marielena Montesino de Stuart
June 4, 2013
Heat Level: HIGH
The president of the Vatican's Pontifical Council for Culture, Cardinal Gianfranco Ravasi, has been called "
the most interesting man in the Catholic Church
."

I beg to differ.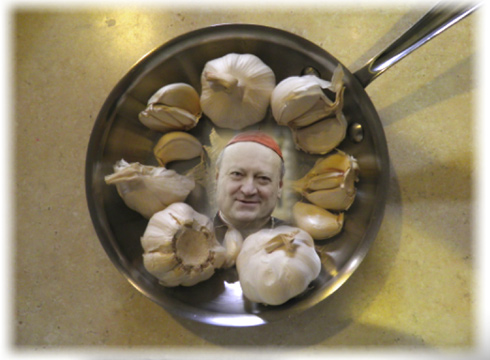 Banalities at the Biennale
Ravasi is at it again – showing off his bizarre "meeting points" with contemporary culture.
This time, the very misguided Cardinal Ravasi has decided to express his support of modern "art" at the Venice Biennale – known for its
cesspool of "art."
Yes... an entire pavilion filled with weird, Kafkaesque stuff
commissioned
and presented by the Holy See, through its Pontifical Council for Culture.
Somehow Ravasi appears to have found donors to support this project.
The Holy See Pavilion page
states that
"criteria of sobriety and economy have guided the project and design of the Pavilion, whose costs have been entirely covered by sponsors, particularly ENI and Intesa SanPaolo
."
Where is "frugal Francis" when you need him?
What is interesting is that while Francis is running around claiming that he wants
"
a poor Church for the poor
"
– money is being donated and spent for these banalities at the biennale.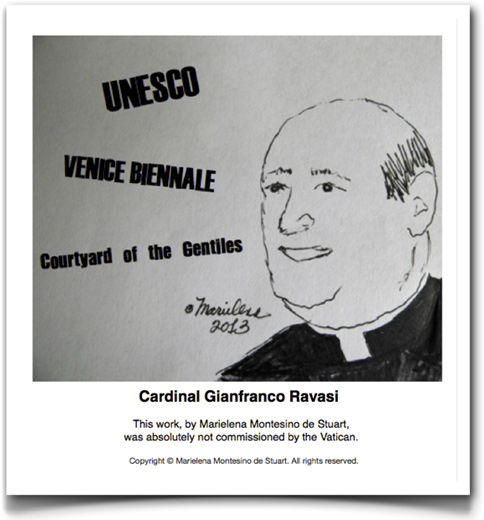 Yet, we don't hear "frugal Francis" complaining.
But again – what can we expect from Francis – the man who sits on the Throne of Peter and actually makes statements such as,
"
the Lord has redeemed everyone... even the atheists.
"
According to Francis, atheists just have to meet us
"there
."
Francis and Cardinal Ravasi are clear manifestations of the
bizarre and dysfunctional
world of the modernist Church hierarchy. A hierarchy which continues to sit inside the train wreck of Vatican II – acting like it's going somewhere with its 50+ year-long "dialogue" with Communism and materialistic atheism.
This painful waste of money at the Venice Biennale will last from June 1 through November 24.
View the Holy See Pavilion coverage
here
and
here
.
Let's think...
Michelangelo and the sublime beauty of the Sistine Chapel.
Cardinal Ravasi and the cesspool of the Venice Biennale.
What a difference 500 years make!
Someone has to say the truth... ♔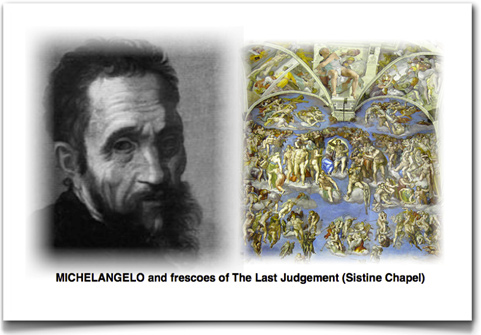 Related article:"
The Most Interesting Man in the Catholic Church... is he
?"
© Marielena Montesino de Stuart
---
The views expressed by RenewAmerica columnists are their own and do not necessarily reflect the position of RenewAmerica or its affiliates.
---