Marielena Montesino de Stuart
GREAT NEWS! Most Men in the United Kingdom are like Sean Connery!

By
Marielena Montesino de Stuart
October 10, 2013
Just when you thought heterosexuals were becoming extinct... the figures are in.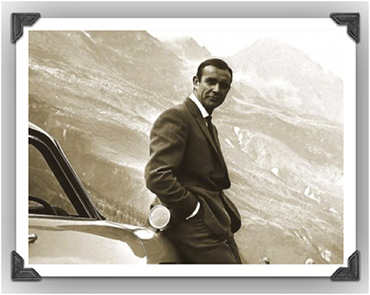 The citizens of the United Kingdom have spoken through the Household Survey from the ONS (Office of National Statistics) – and the overwhelming majority are heterosexuals.
But
Out Now
is VERY unhappy.
Out Now
is an international
"team of specialized marketers with high levels of expertise
..." and they want the ONS data
immediately
withdrawn from the report. Here is an excerpt from their letter to the Director of the Office of National Statistics of the United Kingdom:
The data you are responsible for publishing is not fit for purpose and risks being used by those who may not 'like' gay, lesbian or bisexual people to undermine their rights. It may be used similarly to seek to reduce funding for government and NGO initiatives focused on LGB people in the UK.

For this reason, on behalf of Out Now, I request the immediate withdrawal of this data – collected in both 2010 and 2012 – from your reported statistics.

I look forward to your urgent response.

Out Now Consulting – Gay and Lesbian Marketing

Yours sincerely,

IAN JOHNSON

CEO, Out Now

–
Here are the reports from the UK Office of National Statistics:
UNITED KINGDOM – INTEGRATED HOUSEHOLD SURVEY APRIL 2011 TO MARCH 2012 – EXPERIMENTAL STATISTICS
UNITED KINGDOM – Key Findings from the Integrated Household Survey- January 2012 to December 2012 (Experimental Statistics)
Letter from
Out Now
Consulting
So there you have it. The people of the United Kingdom have spoken – TWICE, at least – and they are overwhelmingly heterosexual. But the homosexual collective is afraid to lose taxpayer dollars – for funding government and NGO initiatives that benefit their agenda of dominating public policy.
Meanwhile, British women can rejoice knowing that there's a Sean Connery for just about every one of them.
Someone has to say the truth
...
© Marielena Montesino de Stuart
---
The views expressed by RenewAmerica columnists are their own and do not necessarily reflect the position of RenewAmerica or its affiliates.
---