Matt C. Abbott
The post-'Roe' cultural backlash

By
Matt C. Abbott
September 29, 2022
Although I'm very glad Roe v. Wade was overturned earlier this year in the Supreme Court's Dobbs v. Jackson Women's Health Organization decision, I think it's safe to say the U.S. has been experiencing a cultural backlash of sorts.
We saw this with the recent defeat of the "Value Them Both" amendment in Kansas. And Catholic commentator Michael Voris predicts that Michigan's 'Ballot Proposal 3' on the November ballot "will coast to victory."
Voris said the referendum "will be a vote to enshrine child murder — at any stage, even after birth — into the state Constitution. That means no law can ever be passed in Michigan protecting children unless another amendment is brought forward overturning this one."
Voris also predicts that "within five years, every state in the country will follow the lead of Michigan and Kansas" and vote to enshrine abortion into their state's Constitution.
I hope he's wrong about that – hope springs eternal, of course – but I fear his prediction will indeed come to pass.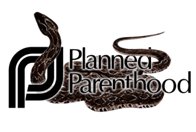 Call me a pessimist. (Or perhaps a realist?) Yes, much of the secular media and the abortion lobby are at least partially to blame for the overall rise in the general public's pro-abortion sentiment. However, we in the pro-life movement have to acknowledge that recreational sex without consequences is, sadly, too enticing to a large percentage of the American people. Bloodlust toward the preborn is a result of this libertine mentality. Therefore, such people desire "peace of mind" that abortion will be available to them if and when they "need" it, and they'll vote accordingly.
The situation is bleak at present.
That said, I'm most grateful to all those in the pro-life movement who, through the years, have been working, whether in the trenches or behind the scenes – anywhere and everywhere – to help persuade pregnant women not have their preborn children killed. And to assist new mothers who find themselves in difficult situations. God bless you all.
It goes without saying that there is still so much work to be done in this culture of death.
From a spiritual perspective, I greatly appreciate the words of Father Dan Cambra, MIC:
How terrible is the loss of life from abortion; how grave the sin (though there is always hope for the salvation of those involved in this practice). We must pray for those women tempted to abortion through doctor's advice.

Indeed, I am alive today because my own mother refused such advice, thanks be to God! My mother was having difficulty when she was carrying me, and it was suggested to her that maybe she shouldn't carry me to full term because it might endanger her life. She and my father discussed it, and for whatever reason, the decision was that she was going to make the sacrifice if necessary to bring me to term. She didn't have a pleasant last three months of pregnancy, but obviously, I did get born, full term. As a matter of fact, I was four days late. I'd like to continue in my possibly erroneous belief I've done more good than harm, so maybe it's been a blessing I was able to make it to full term.

So help save souls; pray the Divine Mercy Chaplet for those contemplating abortion, those working in the abortion industry, and those misguided souls defending unjust laws permitting the taking of innocent human life in the womb. Pray for the conversion and healing of pro-choice minds and hearts; pray for women facing nearly impossible situations or pressured into abortion; pray for the conversion of clinic workers, abortionists, etc. Pray also for the new evangelization to successfully replace a culture of death with a culture of life, leading to a civilization of love.
Thankfully, the 40 Days for Life 2022 campaign is underway and will continue through Nov. 6.
---
The views expressed by RenewAmerica columnists are their own and do not necessarily reflect the position of RenewAmerica or its affiliates.
---