Alan Caruba
Caitlyn Jenner? Hello sucker!

By
Alan Caruba
June 8, 2015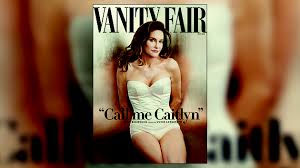 It doesn't matter that Bruce Jenner, famed Olympic athlete and member of the Kardashian family, thinks that he is female. He can never be female no matter what surgery he undertakes to make it reflect the fantasy in his head. Born a male, his body is a billion cells and nerve contacts whose DNA determines his true gender.
That's why those who are buying into the pop cultural myth and news coverage of Jenner's announced transformation should be greeted "Hello, Sucker!" It's worse than just plain stupidity; it is the tip of a massive effort to alter society that dates back to those arrogant and deluded founders of communism who thought that, for it to succeed, the family as a key element of all societies had to be eliminated.
Dr. Paul Kengor, Ph.D., is a leading scholar on Communism and the author, among other excellent books, of "Dupes: How America's Adversaries Have Manipulated Progressives for a Century" and, just out, "Takedown: From Communists to Progressives, How the Left Has sabotaged Family and Marriage." ($18.95, WND Books, softcover)
The only way progressives – communists – know how to advance their agenda is to lie about it in every way. Even a short look at the lives of Karl Marx and Friedrich Engels, the authors of the Communist manifesto and
Das Kapital
, tells you what motivated their wish to destroy the family.
As Dr. Kengor points out, Engels had written that he "favored that marriage should not be a legal relationship, but a purely private affair," noting that Engels "revealed a highly promiscuous attitude toward sexual morality and marital relationships." Between the two men, they had many mistresses. Of the six children Marx fathered, four died before he did and two committed suicide. Both men leached off of Engel's inheritance, never working a day in their lives. Marx's family finally refused to lend him a dime; in brief, two men with a disdain for traditional marriage and widely held Judeo-Christian moral values.
Therefore, to understand why we are drowning in anti-family propaganda and efforts to change the laws affecting what marriage is and is not, Dr. Kengor notes that "Even way back when, in the mid-1800s, the far left had its sights on the family, with marriage at its epicenter. And this particular component of the extreme left – the communist left – was devoutly atheistic in its orientation ambition, and mission. It rebelled against God, a rebellion against the Creator that was central to its new direction and fundamental transformation."
"Fundamental transformation"? Where have we heard that term before? Oh yes, from President Barack Obama's lips. This was the candidate for President who said marriage was strictly between a man and a woman
before
he was elected and "evolved" into supporting same-sex marriage. Hello, Sucker!
"Same-sex marriage," says Dr. Kengor "is hardly a Marxist plot, a latent communist conspiracy. It is, however, a crucial final blow to marriage – the only blow that is enabling a formal, legal redefinition that will unravel the institution," adding that "what the left has steadfastly said and written and done to marriage and the family over the last two centuries cannot be ignored."
"Much of the wider American culture, outside of the far left, has also become secular and dismissive of traditional religious teaching on matters such as family and marriage...The radical left could never have achieved this ultimate takedown of marriage without the larger American public's broad acceptance of gay marriage." If you can believe that two men or two women can and should get married, than you will believe anything. In five thousand years of civilization, we are close to letting all of the moral and civil lessons learned in the past be ignored, forgotten or rewritten.
We have, as a society, been tending more and more in this direction, dramatically when the Supreme Court legalized abortion and, in its forthcoming decision on same-sex marriage, likely a similar acceptance. When that occurs, our society will be just decades away from a serious breakdown. As it is, more and more children are growing up in single-parent family settings, lacking as often as not, a father.
If you want to look at men dressing and acting like women, tune in America's most famous drag queen, RuPaul's television show. He's male. Those on the show are male.
There are among us, men and women, whose sexual preference takes them in the direction of their own gender. They constitute 1.8% if the U.S. population. There are those who, born male, now claim to be female. That is their problem deserving of no special laws or attention. Changing our entire society and culture to benefit this slim nitch of society is a very bad idea.
Bruce Jenner's absurd claims will make him a rich man. Not a rich woman.
© Alan Caruba
---
The views expressed by RenewAmerica columnists are their own and do not necessarily reflect the position of RenewAmerica or its affiliates.
---