Eric Giunta
Miami-Dade GOP Chair Nelson Diaz to Ron Paulers: I'm no liberal, let's work together

By
Eric Giunta
January 9, 2013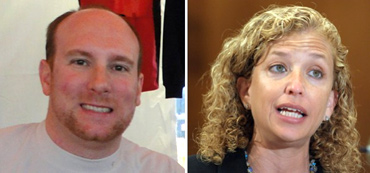 The weeks following historic electoral gains by the Ron Paul "liberty movement" in the Miami-Dade County GOP have not been smooth ones for new chairman Nelson Diaz, accused by some of the Texas congressman's libertarian supporters of being a "closet liberal" and "Democrat collaborator."
Diaz's greatest offense? A 2009 donation of $250 to the re-election campaign of a Democratic congresswoman from Florida. And not just any Democratic congresswoman.
Diaz's contribution was to U.S. Rep. Debbie Wasserman Schultz, who since 2011 has been chairwoman of the Democratic National Committee.
Two emails outlining that and various other charges of closet liberalism have gone viral in the days since Sunshine State News told the story of the gains made by the "liberty movement" at the Dec. 18 Miami-Dade Republican Executive Committee (REC) election.
In an exclusive interview with the News, Diaz defended himself against the principal charges.
Catch the rest of the story at
Sunshine State News
!
© Eric Giunta
---
The views expressed by RenewAmerica columnists are their own and do not necessarily reflect the position of RenewAmerica or its affiliates.
---