Eric Giunta
Fla. House Majority Leader: Obama 'playing another shell game' with contraception-abortion mandate

By
Eric Giunta
February 3, 2013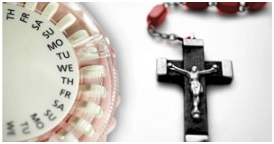 The Obama administration announced Friday a proposal to broaden religious conscientious objections to the President's controversial contraception-abortaficient mandate, but Florida's conservative, pro-life leaders are not exactly greeting the news with enthusiasm.
"The Obama administration is playing another shell game; it's par for their course, their standard MO," Florida House Majority Leader Steve Precourt, R-Orlando, tells Sunshine State News. "They just make it up as they go along, with no respect for the U.S. Constitution or the law of the land."
Precourt chairs the Florida Legislature's newly-formed Religious Freedom Caucus.
The Health and Human Services (HHS) mandate, implemented pursuant to certain provisions of the 2010 Patient Protection and Affordable Care Act ("Obamacare"), had required that employers obligated to provide health insurance under the new healthcare law include provision of all FDA-approved contraceptive and abortion-inducing drugs in their plans. The mandate contained a narrow religious exemption that only applied to houses of worship or to charitable institutions that primarily employed and served members of one particular sect.
The new proposal broadens the exemption to cover all institutions designated "religious" by the IRS, which would include schools and charities which are affiliated with a religious denomination but which employ and serve people of other faiths. The exemptions still do not apply to "secular" nonprofits or to for-profit employers who have conscientious objections to subsidizing contraception and abortions for their employees. . . .
Catch the rest of the exclusive scoop at
Sunshine State News
!
© Eric Giunta
---
The views expressed by RenewAmerica columnists are their own and do not necessarily reflect the position of RenewAmerica or its affiliates.
---