Marielena Montesino de Stuart
What Christmas is like for persecuted Christians

By
Marielena Montesino de Stuart
December 25, 2013
A Christmas message to my readers
As my readers in the United States and around the world gather with their loved ones to celebrate the birth of Our Lord Jesus Christ, I ask that a prayer be said for persecuted Christians around the world, including those in the United States – who are under vicious attack by materialistic atheists and communists.
We are living in very dark times. While it is impossible to present every example of the ongoing worldwide persecution of Christians, the following video of the plight of Underground Christians in China is an example of the gruesome reality that we face:
"The Christian Underground in 'Atheist' China"

http://news.sky.com/story/1182991/the-christian-underground-in-atheist-china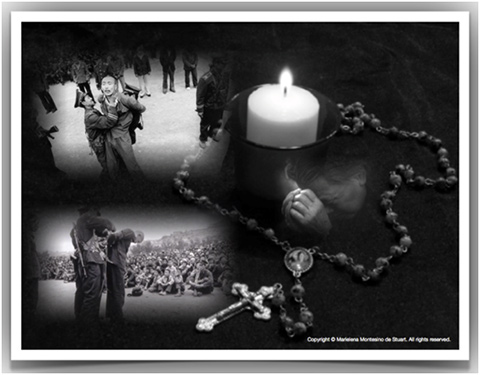 Important related article:
The Beijing Affair (Part 3) – The Vatican, Communism and China...
You may send your comments through the following LINK.
© Marielena Montesino de Stuart
---
The views expressed by RenewAmerica columnists are their own and do not necessarily reflect the position of RenewAmerica or its affiliates.
---